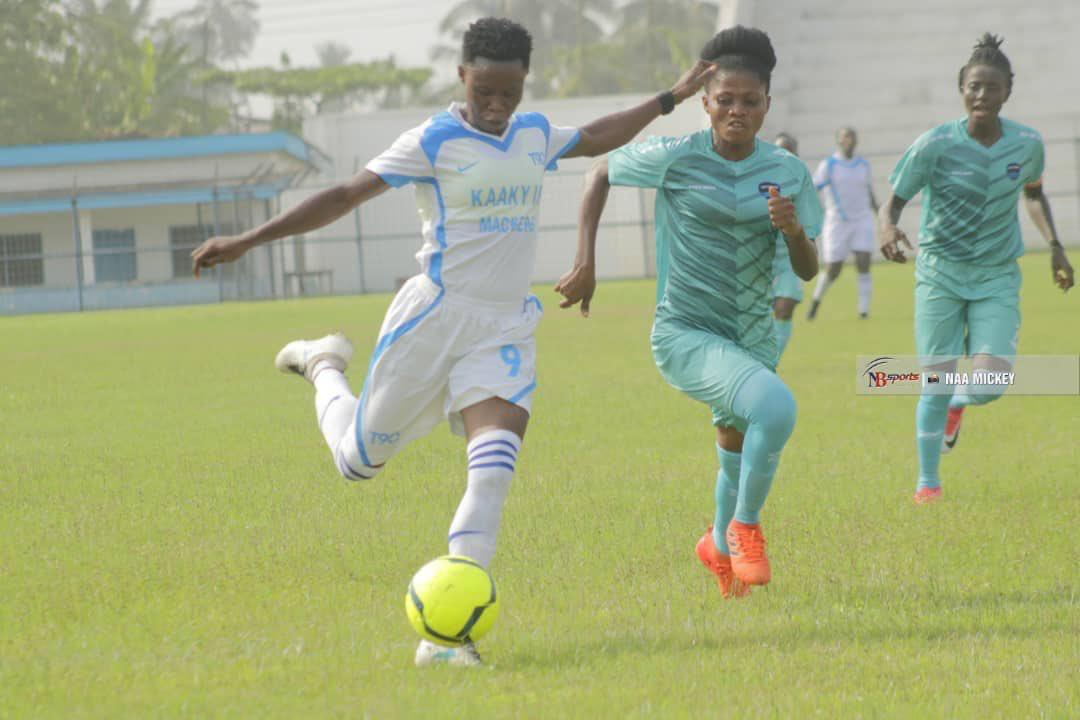 LadyStrikers earned their first win in the Premier League as they produced a powerful first-half performance to beat a lacklustre Immigrations Ladies' side at the Robert Mensah Sports Stadium.
The visitors actually began brightly by creating numerous chances in the first half which they squandered.
Thereafter, both teams exhibited some great performances and on one of such occasions, Faustina Kyere was provider with an excellent corner delivery was pushed out by goalkeeper Beatrice Ntiriwah.
The second half was also keenly contested by both sides till the 77th minute where a goalkeeping blunder caused Immigration ladies their second straight defeat.
Gladys Amfobea capitalized on the mistake with a quick rebound score the only goal of the game.
Defender Ellen Coleman was awarded the NASCO Player of the match for been a stalwart in defense for Ladystrikers FC.
Immigrations Ladies will face Police Ladies in match day three whereas LadyStrikers journey to the West to face off with Hasaacas Ladies.