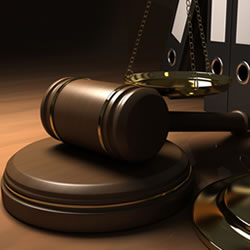 The GFA Disciplinary Committee has upheld Accra Hearts of Oak's protest against Asante Kotoko in respect of the eligibility of Obed Owusu in their Match day 25 Premier League game played on August 2, 2015.
PANEL Godfred Yeboah Dame- Vice Chairman Godsway Glah – Member W.O. 1 J.W. Amoo – Member
Emmanuel Dasoberi –Secretary
In its decision released on Tuesday September 1, 2015 the GFA Disciplinary Committee stated that:
"Having found that Obed Owusu was unqualified to play against Hearts of Oak, the next question is to decide the consequences that follow from the act of Kotoko in fielding that unqualified player. The consequences of fielding an unqualified player are spelt out in Article 34 (1) (e) of the GFA General Regulations as leading to a forfeiture of the match played by the team which fielded the unqualified player, pursuant to a protest.
Article 34(2) mandatorily requires that no matter the scores at the end of the match in question, the team which fielded an unqualified player shall be considered as having lost the match and three points and three goals shall be awarded in favour of the innocent team, unless the innocent team is leading by more than three goals at the time of the offence in which case the scores will stand. Three points and three goals are further required by Article 34(5)(a) to be deducted from the total accumulated points of the defaulting club. A fine of GH¢5,000 is also to be imposed if default was in respect of the Premier League.
The Committee has no option but to apply the various punishments specified by the GFA Regulations. Accordingly, Hearts of Oak is awarded three points and three goals in respect of its 25th Week Premier League Match played against Kumasi Asante Kotoko. Three points and Three goals are also deducted from the total accumulated points of Kotoko in the Premier League. A fine of GH¢5,000 is to be paid by Kumasi Asante Kotoko, half of which is to go to Hearts of Oak.
The Committee hereby entreats all league clubs to pay particular attention to the laws of the game especially in an area as important as the consequences following from a caution handed a player and how same is to be purged. We would also urge clubs participating in the Premier League to exhibit candour and sincerity in their interpretation of the Regulations of the GFA. The Committee is baffled by the conscious effort by Kotoko to ensure that Obed Owusu supposedly served his suspension in a match which, on a cursory reading of the relevant provisions, did not constitute an official match."
Full ruling to be published here later.