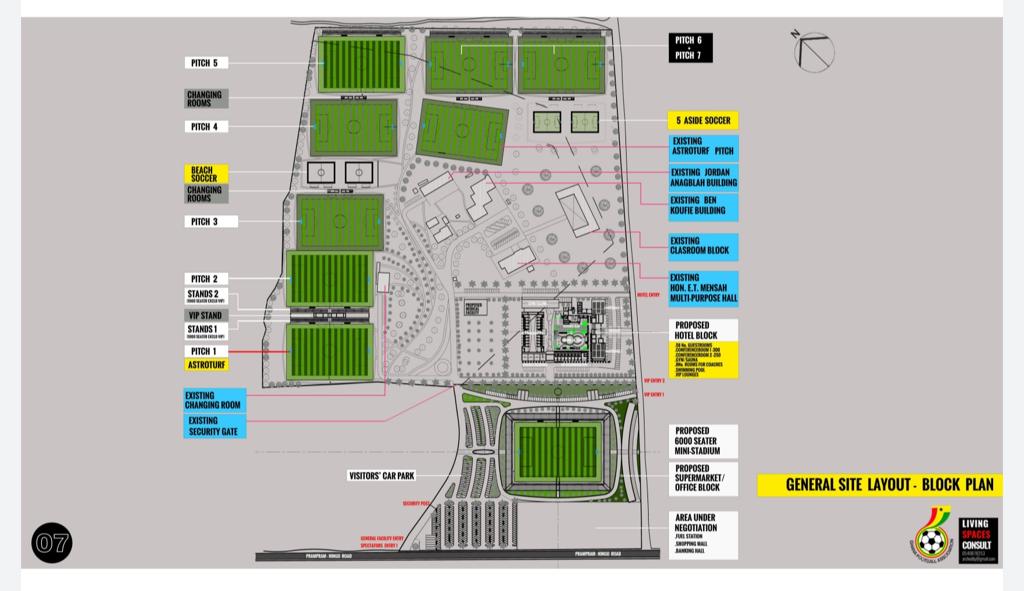 Following the conclusion of negotiations and execution of the legal documents for the legal ownership of the 65.20 acres land by the Ghana Football Association with the allodial title holder (landowner), the Numo Awuley Kwao Family of Miotso in Prampram, the Association now wishes to present the Master Plan of the Technical Centre at Prampram to the extended football family and all stakeholders.
It will be recalled that the membership of the Ghana Football Association at its last Congress was presented with the Master Plan for the modernisation of the GFA Technical Centre, to meet the technical developmental needs of the Association.
Named, Ghanaman Soccer Centre of Excellence (GSCE), the Technical Centre is located at Prampram, a coastal town in the Ningo Prampram District of the Greater Accra Region of Ghana, 45 minutes from the national capital of Ghana.
The presentation of the Master Plan to Congress followed an update to the membership of Congress of the progress made at the time to secure the legal ownership of the land which had eluded the Association since the 90's.
The Association would need the support of all football lovers to ensure the successful development of Ghanaman - where players of the national teams, coaches, referees, football administrators, match commissioners will be trained.
When completed, the GFA Technical Centre will boast of natural grass turfs, a mini Stadium covering an area of 6,825 square metres with a sitting capacity of 6,000 spectators and 2 changing rooms capable of hosting international matches of all the national teams except the Black Stars.
The Senior National "A" will camp and train at the centre and may also host friendly matches at the centre.
The Centre currently has one artificial turf and three natural turfs but will end up having eight (8) natural and artificial pitches. Two of the artificial turf pitches will have regular and VIP stands. One of these artificial pitches is what is known as the betPawa Park.
The two stands will have dressing rooms which will serve both pitches, that will be capable of hosting League matches. The Centre will also have two Beach soccer pitches and two Futsal pitches.
The GFA Technical Centre will also have an Administration Block, 12 Unit classroom block with fitted modern facilities.
On camping of teams, Ghanaman will have a 3-star hotel/hostel facility with 58 guestrooms, medical sports facility, a gym, sauna, two Conference Rooms with (250 and 300- sitting capacities respectively), swimming pool, convenient shops, trophy room, 8 workrooms for coaches, VIP Lounges among others.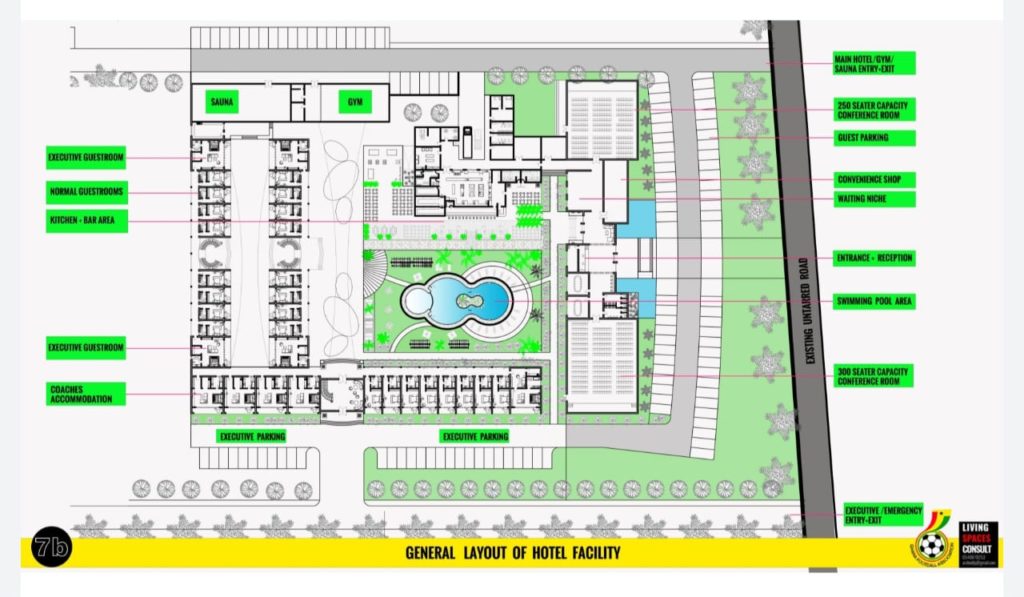 With the legal issues now fully resolved, the Association aims to channel its resources (including FIFA Forward project money) into ensuring that the Master Plan comes into fruition.
The Association seeks the support of all its members and stakeholders to ensure the successful execution of this project at Prampram for the development of football going forward.
The Master Plan is attached below: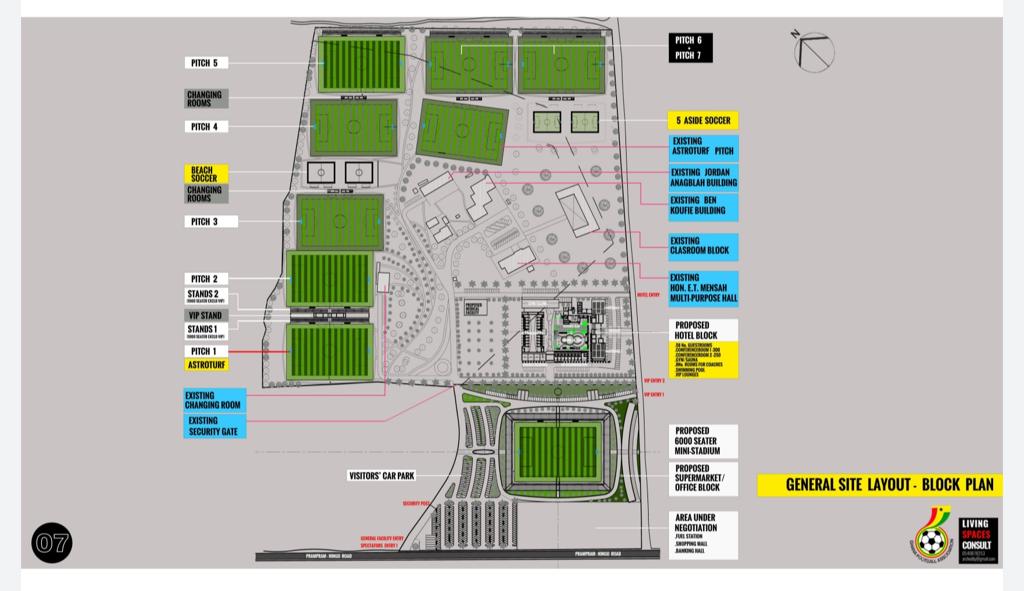 GFA COMMUNICATIONS