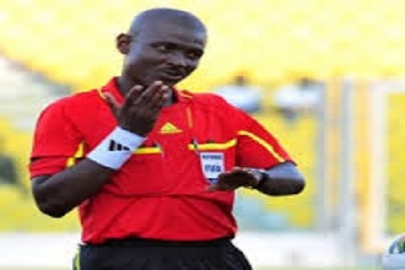 A team of Ghanaian match officials have been selected by CAF to officiate the 2017 AFCON qualifying match between Kenya and Congo.
Referee Joseph Odartei Lamptey will officiate the game which will be played at the Nairobi-Kasarani stadium (Gazon Naturel) on June 5.
He will be assisted by David Laryea (Assistant 1), Malik Alidu Salifu (Assistant 2) and Hamidu Seidu Bomison (Reserve Referee).
Match Commissioner for the match is Aaron Rurangirwa from Rwanda.