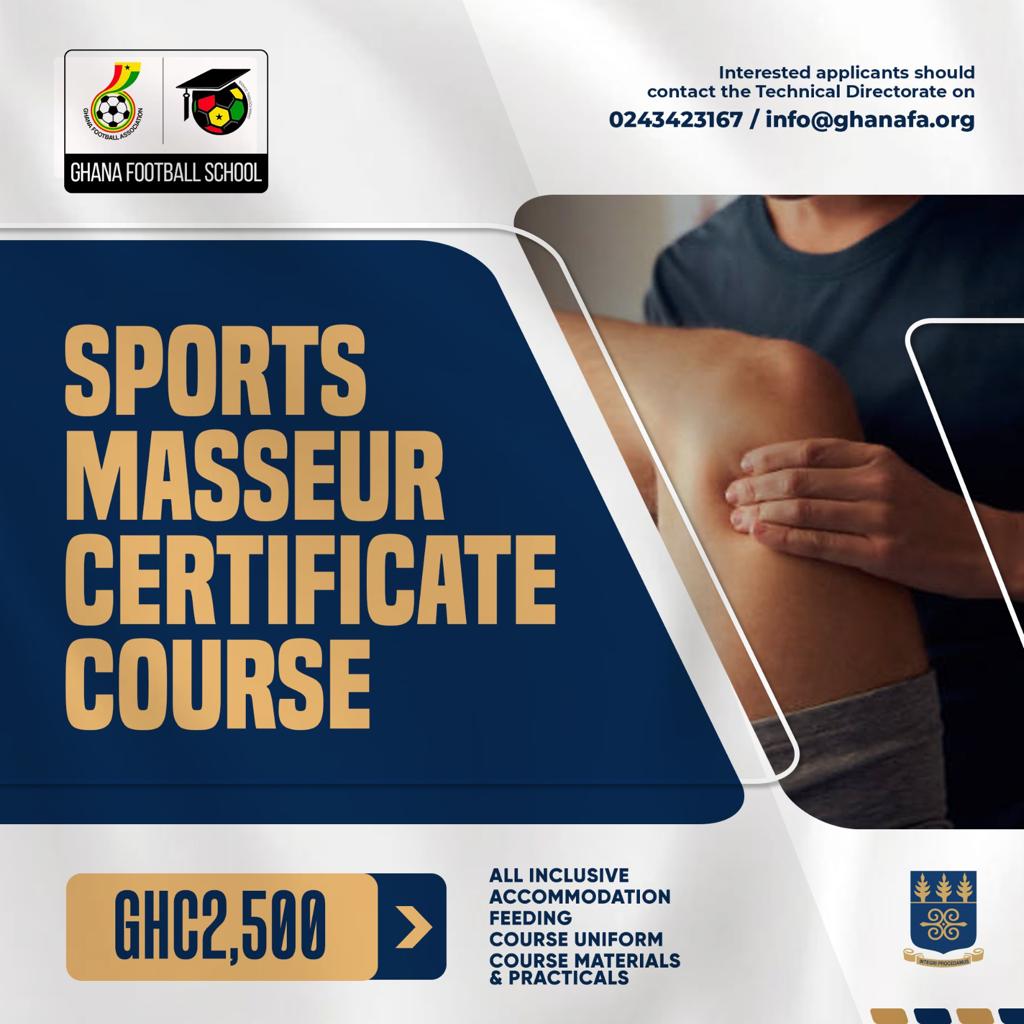 The Ghana Football Association's Football School will soon roll out a Sports Masseurs Training for Premier League, Division One League, and Women's Premier League clubs before the start of the 2023/24 season.
The Department of Physiotherapy, School of Biomedical and Allied Health Sciences of the University of Ghana will run the course.
The aim of the course is to provide adequate theoretical and practical knowledge regarding injury management.
Other objectives of course include equipping the trainees with the requisite knowledge, skills, and ethical foundation to provide safe, effective, and beneficial massage therapy service to players while promoting health and wellness.
The Ghana Football Association would make it mandatory for all clubs to employ a qualified Sports Masseur to sit on the technical bench going forward.
The rate for the course is Two Thousand and Five Hundred Ghana Cedis (GHc2,500.00), which will cover course materials, tuition, feeding, and accommodation for the duration of the course.
Registration for the course is open, and clubs are entreated to take this opportunity to enrol their would-be masseurs for the course through [email protected] or call 0243423163.
GFA COMMUNICATIONS