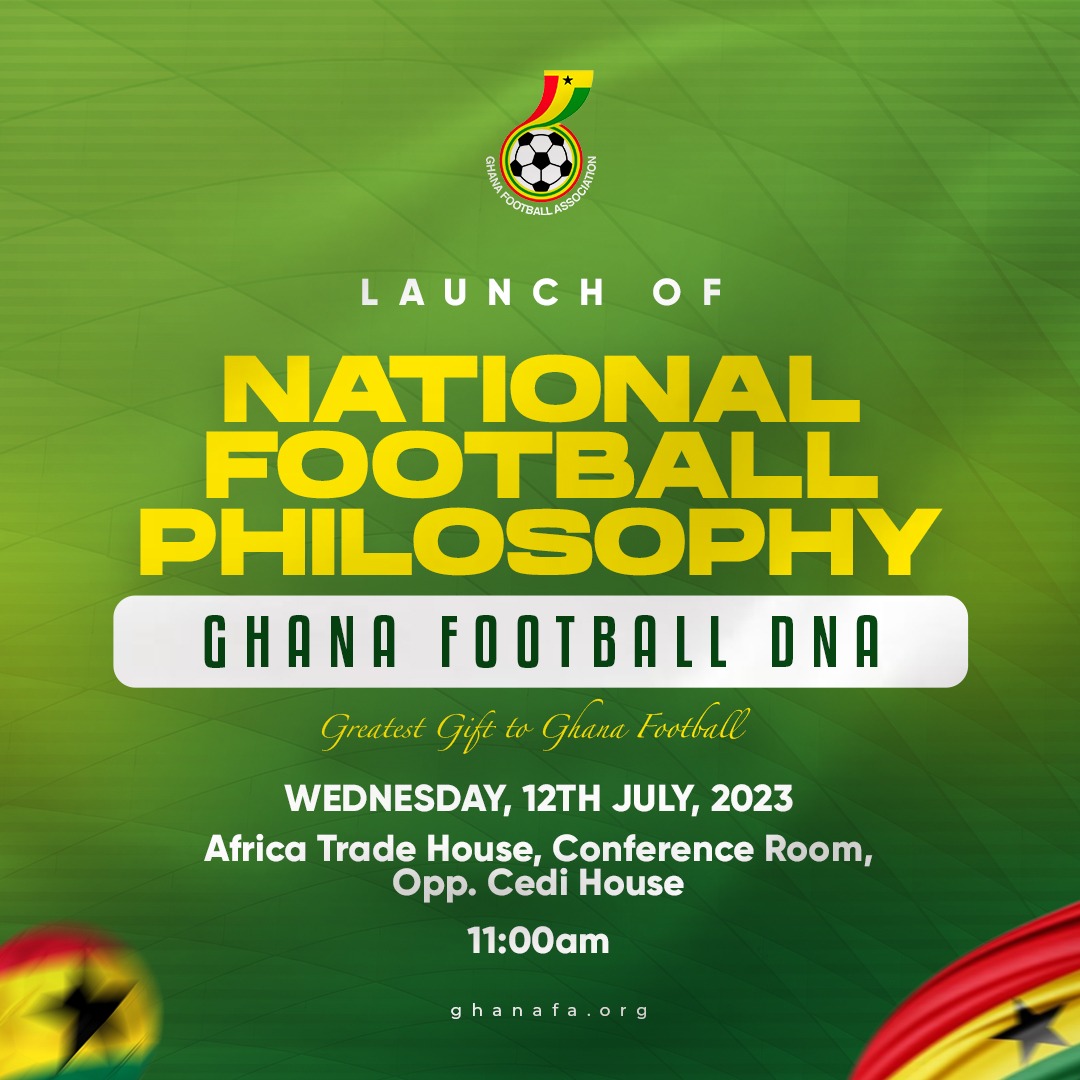 The Ghana Football Association is pleased to announce that the National Football Philosophy, which depicts Ghana's Football DNA will be launched on Wednesday, July 12, 2023.
This follows a research by the Technical Directorate and inputs from technocrats, National and Club Coaches, (past and present), Administrators, Players, Referees, Supporters, Coach Instructors, Coach Educators, Politicians, Traditional Authorities, Women in Football, Sports Media Personalities among others.
The Ghana Football DNA will be the coaching and playing philosophy of Ghana Football.
The Ghana Football DNA identifies how we play, the current trends in football, the areas to strengthen, and how to get to where we want to be with our game.
The launch will take place at the Africa Trade House Conference Room – opposite Cedi House in Accra. The media is cordially invited.
GFA COMMUNICATIONS