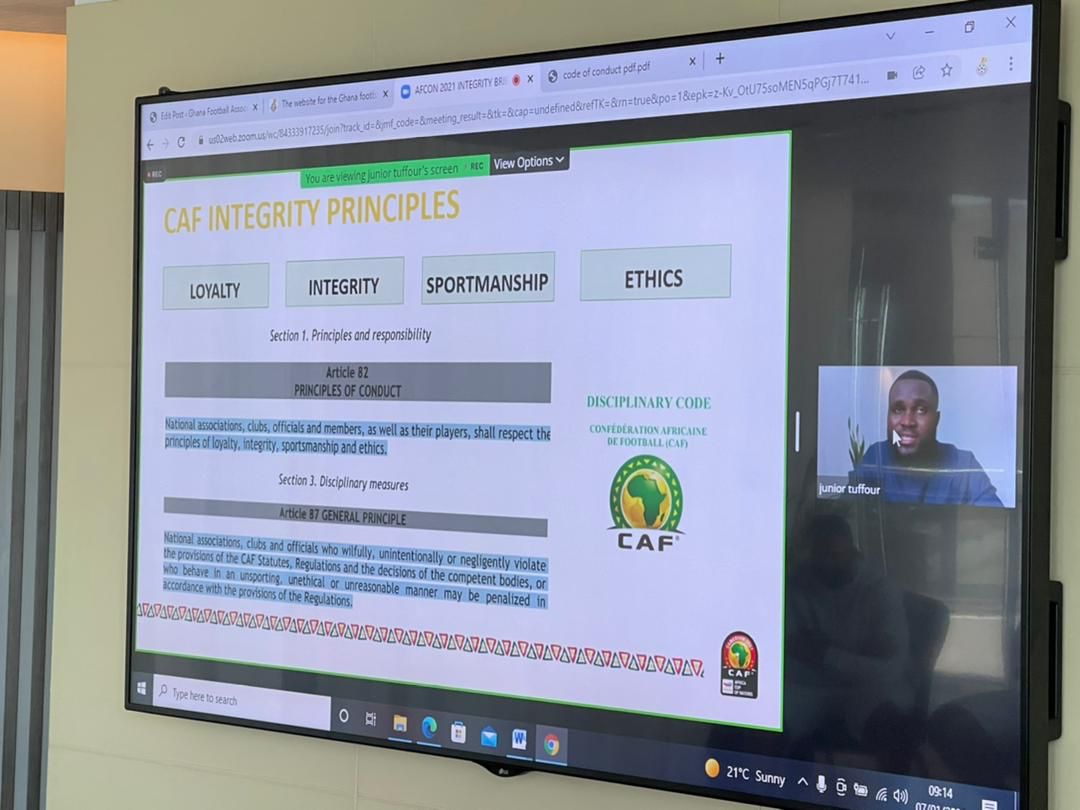 As part of CAF's efforts to ensure the integrity of the 2021 Africa Cup of Nations is upheld, Integrity officers of all the participating were instructed to educate and create awareness on all integrity related matters ahead of the tournament.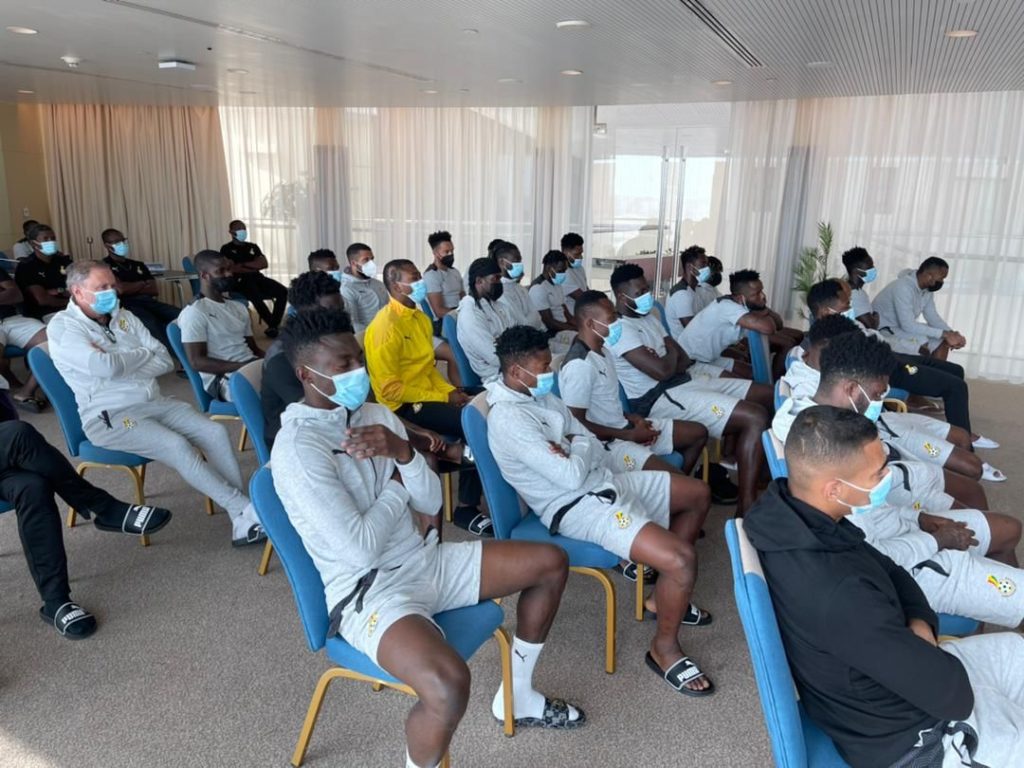 The Integrity Officer of the Ghana Football Association, Obed Tuffuor briefed Ghana's delegation to the AFCON via Zoom,on the Friday, January 7, 2022, on several integrity matters and urged members of delegation to adhere to the Integrity guideline and principles as provided by the continents football governing body CAF.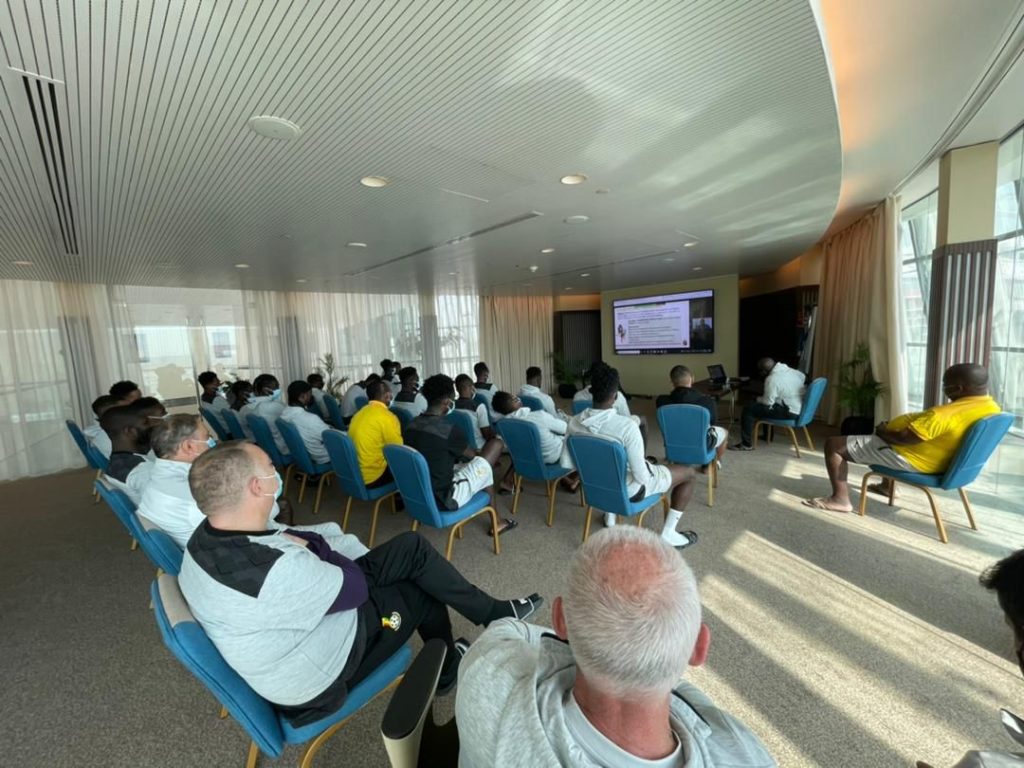 These guidelines and principles will ensure that delegates exhibit high levels of loyalty, Integrity, sportsmanship and Ethics throughout the tournament which will be held from Sunday, January 9 - Sunday, February 6, 2022 in Cameroon.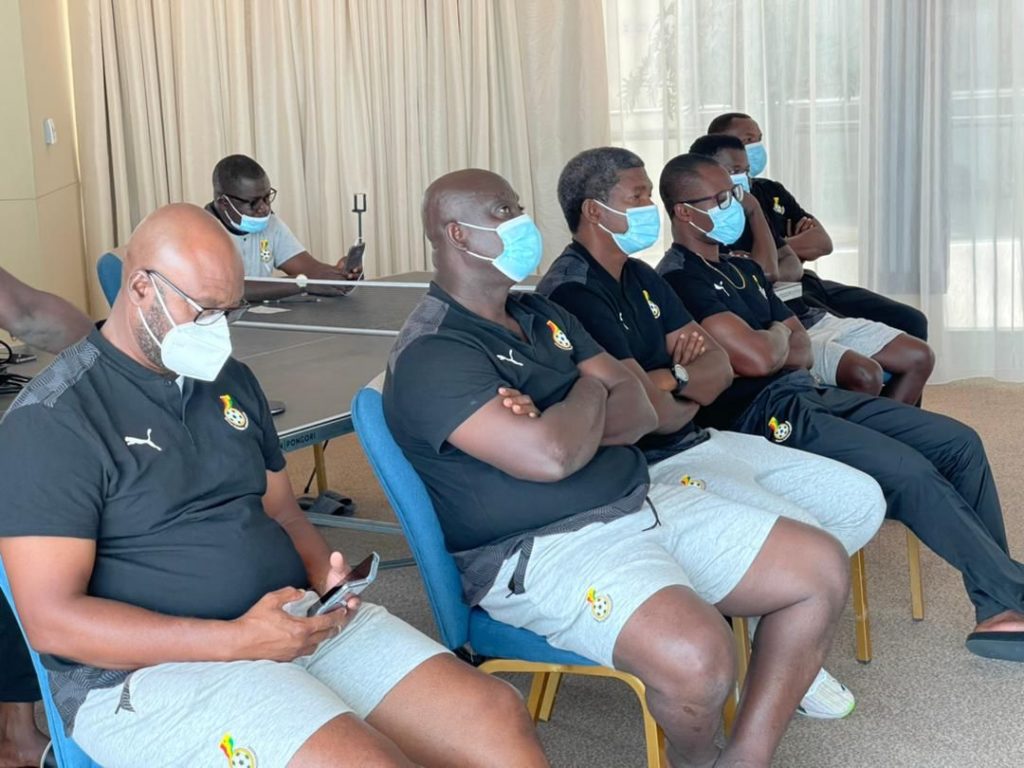 GFA COMMUNICATIONS