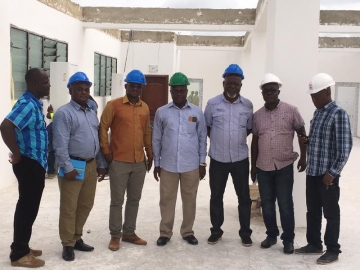 The FA delegation which included the Club Licensing Board vice chairman Kofi Manu, PLB Chairman Ashford Tettey Oku and Licensing manager Emmanuel Dasoberi were at the venue to find out the extent of damage and to sympathise with management of the club for the lose of property.
The 3-man delegation conducted a thorough inspection of the facility and is expected to submit a report to the Executive Committee of the GFA.
However, Elmina Sharks willplay their upcoming home matches at the venue whiles the club repairs the stadium's damaged roof.