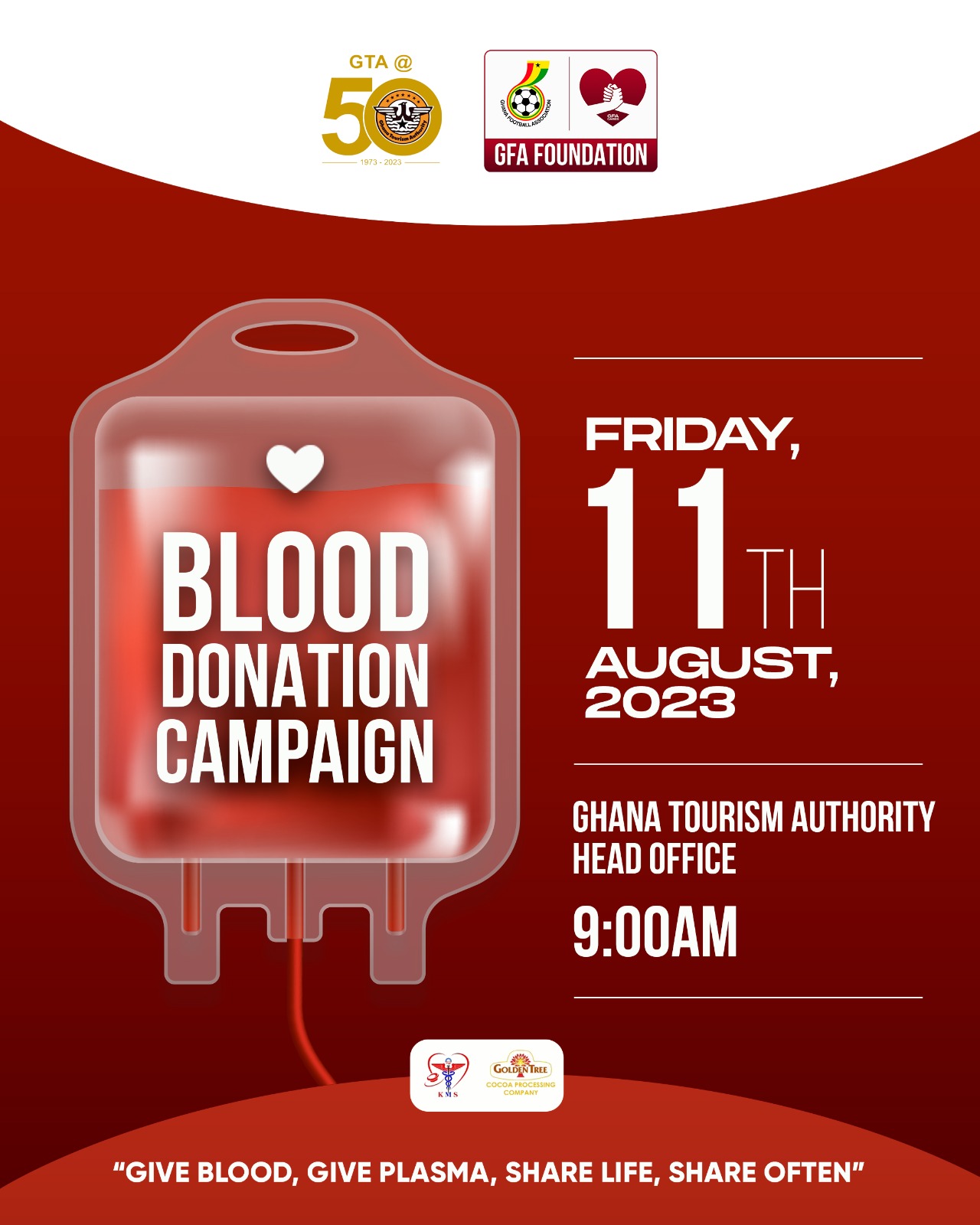 The GFA Foundation has partnered with the Ghana Tourism Authority to organize Blood Donation campaign.
The exercise will now take place on Friday, 11th August, 2023 at the Ghana Tourism Authority head office next to the GFA Secretariat at Ridge, Accra.
The Blood Donation campaign is part of activities marking the 50th anniversary milestone of the Ghana Tourism Authority.
For the GFA Foundation, the exercise is part of its activities for the year and a major plank of the GFA Employee Volunteer programme.
The 2 entities believe there is an urgent need to stock safe, adequate efficacious blood and blood products in blood banks in all hospitals across the country to support medical and surgical procedures such as treatment of complications during pregnancy and childbirth and severe anaemia in children.
The GFA Foundation would like to entreat all staff of GFA and the RFAs, managers, coaches and players of football clubs, sports and football fans, members of keep fit clubs, unions and associations and all stakeholders within the football and sports ecosystem to participate massively in the blood donation exercise.
All blood donors will be given certificates so that when they need blood, they will be given without paying for or replacing it.
The misconception that a person becomes weak after blood donation is wrong. On the contrary, donating blood improves overall health.
5 Benefits of Blood Donation
Improves overall cardiovascular health
Reduces the chance of heart attacks
Lowers the risk of stroke
Enhances the production of new blood cells
Lowers the risk of cancer