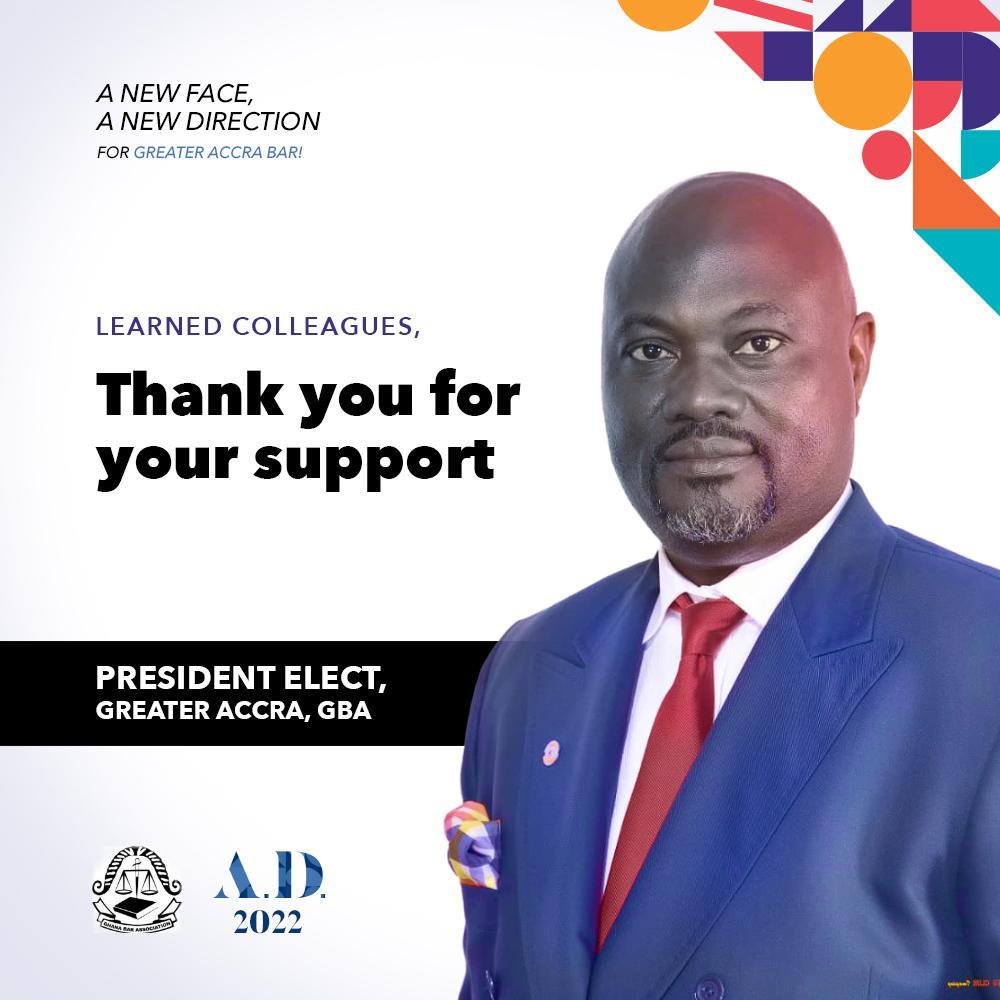 The Ghana Football Association (on behalf of the entire football fraternity) wishes to congratulate Agbesi Kwadwo Dzakpasu (Esq.) on his election as President of the Greater Accra Branch of the Ghana Bar Association. The experienced legal practitioner polled 84.79% of the total votes cast to win the Regional elections.
We are profoundly proud but unsurprised by the achievements and the well-deserved elevation of Agbesi Kwadwo Dzkpasu (Esq.)
As a former prosecutor of the GFA, a former Member of the Appeals Committee and a former Member of the Legal Committee of the Football Association, his contribution to the judicial jurisprudence of the GFA cannot be overemphasized. His knowledge, dedication and humility are also well known to us.
The GFA wishes him the very best as he begins this important journey for the nation.
GFA COMMUNICATIONS