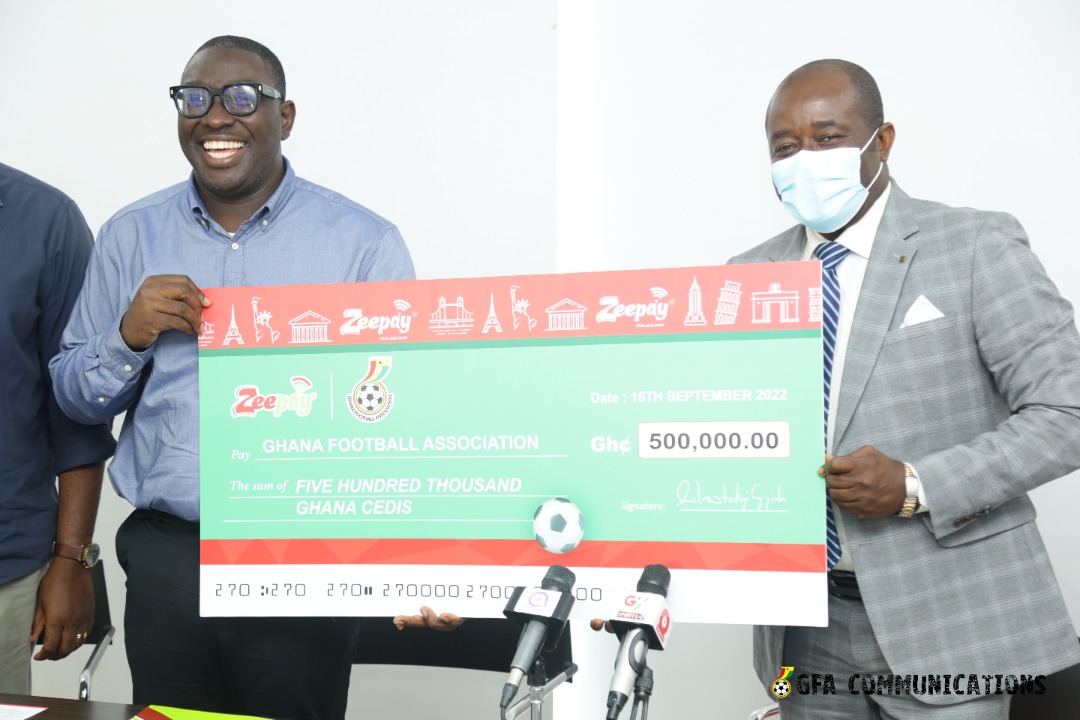 The Ghana Football Association has reached an agreement with fin-tech brand, Zeepay as an official Fin-tech partner in a one year deal worth Five Hundred Thousand Ghana Cedis (Ghc500,000.00).
The announcement was made on at their Headquarters in Accra on Friday, September 16, 2022. Present at the ceremony was President of the Ghana Football Association Kurt Edwin Simeon-Okraku. Others included Director of Marketing Jamil Maraby, Henry Asante Twum – Director of Communications and Benjamin Willie Graham from the Marketing Department of the GFA.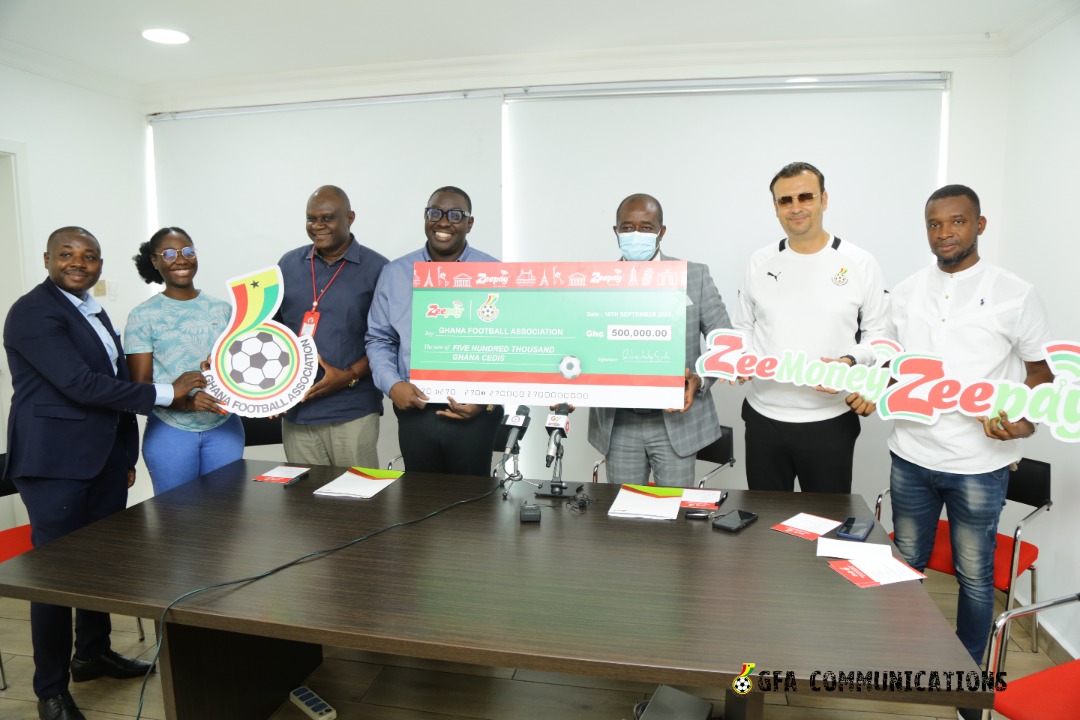 ''We qualified for the mundial on the 29th of March and that would mark our 4th appearance at the World Cup and ever since it's been quite interesting and exciting'' President Simeon-Okraku.
''We are supper happy that today we have a new partner in Zeepay. Indeed this relationship is for an initial one year period and it's our hope that it will be a marriage that would last forever.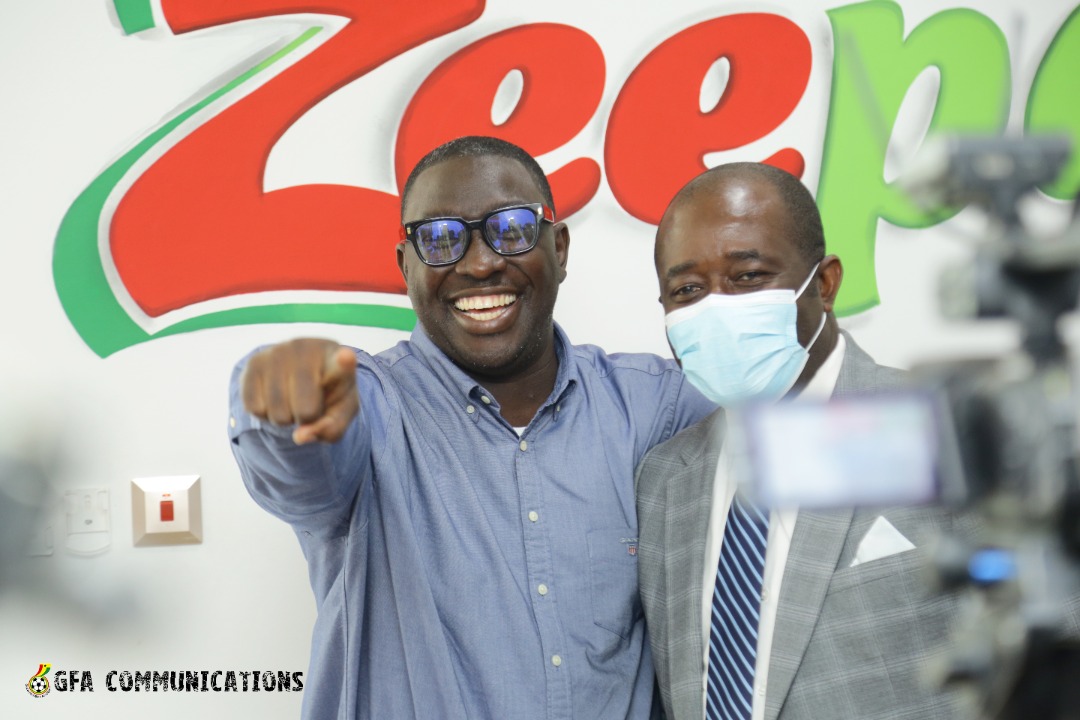 ''But we also know that, that can only happen if both parties behave very well. ''It is our vowed commitment to behave extremely well and what that means is that we expect same from Zeepay.
''But we believe this will be a relationship that will be mutually beneficial. It will offer opportunities to boys and girls who would not normally be found in the woods of Ghana because that is what football is about. Football offers hope for kids who would not normally have livelihood.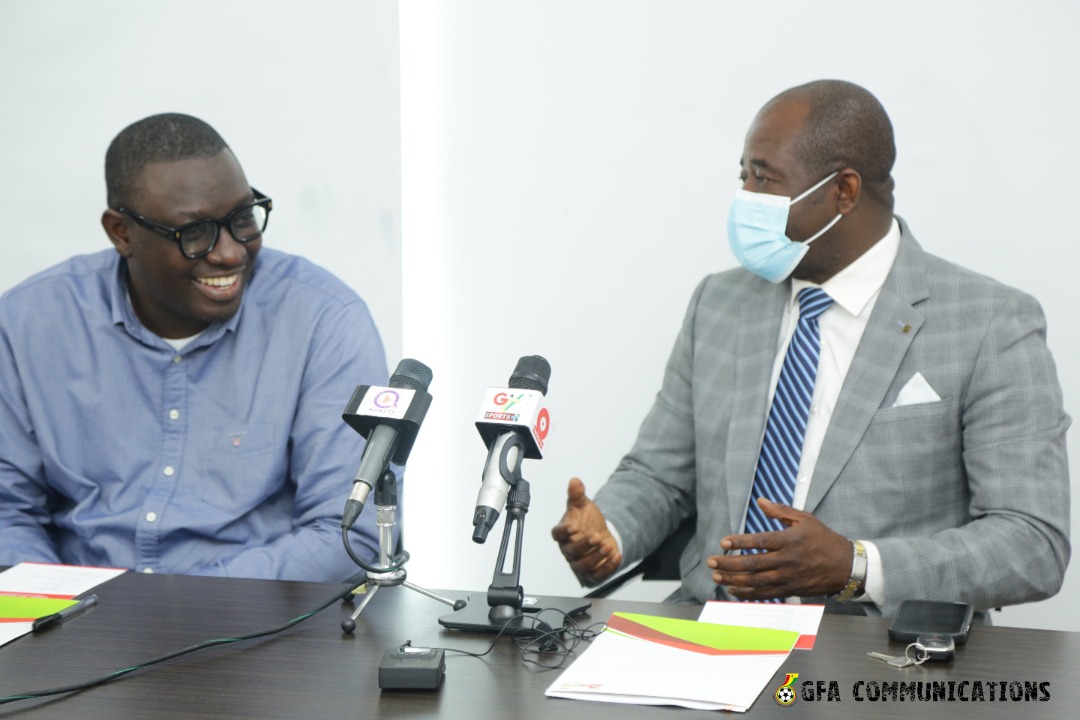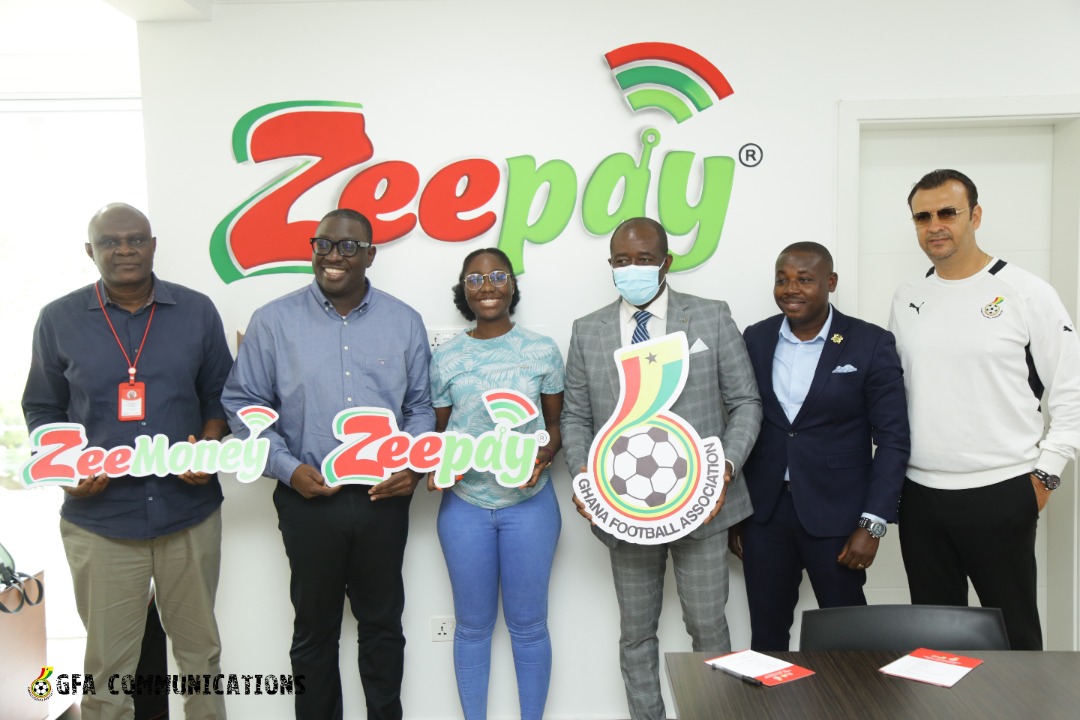 ''So we are super happy about this and we are looking forward to performing very well at the mundial - the last outing for Ghana was not too exciting.
''If we all remember what happened in Brazil - It's a story we all want to rewrite and the attitude of the President – Nana Addo Dankwa Akufo Addo and everyone in the football ecosystem clearly shows that our country is ready to rewrite the wrongs of Brazil.
''I think we have a very competitive team, the country is expectant, I am expectant, and I hope that Zeepay is expectant and hopefully we go to the mundial, we perform well and enjoy ourselves'' he added.
Zeepay was represented by Andrew Takyi-Appiah, Managing Director and Board Chairman Kwesi Yankey.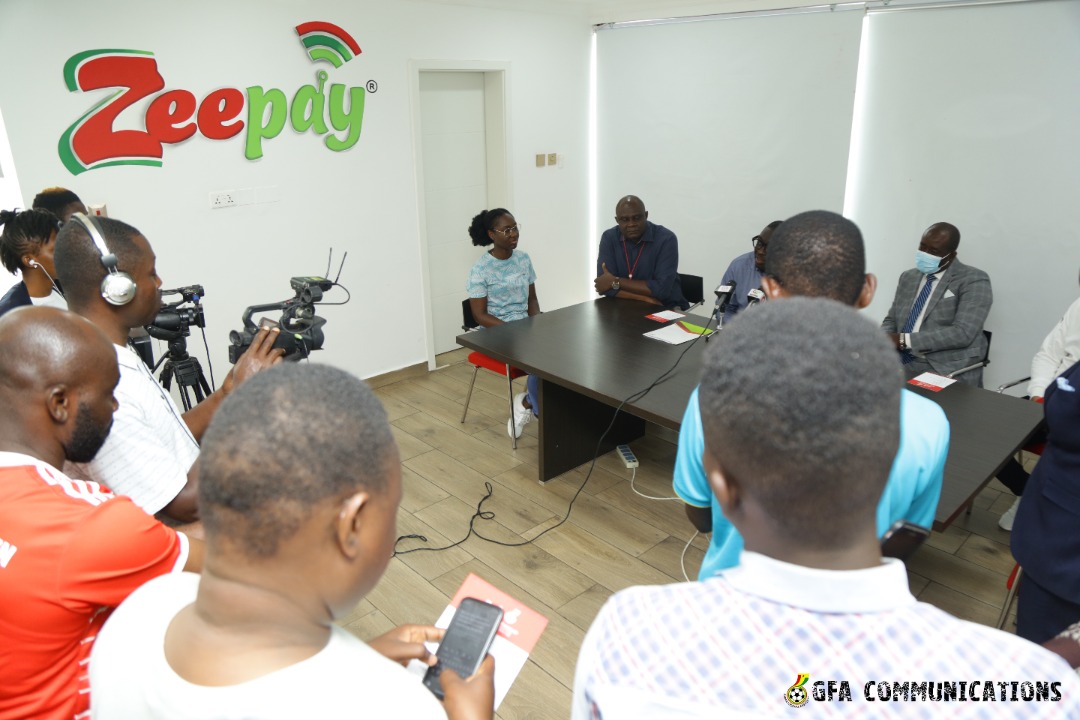 Zeepay is the fastest growing wholly Ghanaian owned fin-tech in Ghana focusing on digital rails to connect digital assets such as mobile money wallets, cards, ATMs, Bank Accounts and Digital tokens to International Money Transfer Operators, Payments, Subscriptions, International Airtime and Refugee payments. This is an effort to promote and improve financial inclusion which in turn will make the world a better place to live.
GFA COMMUNICATIONS