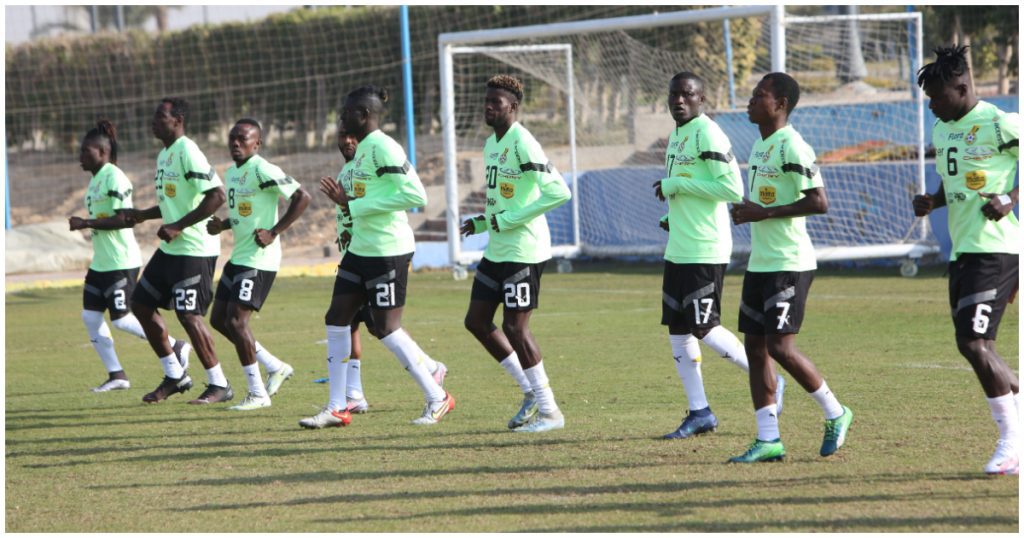 The fourth and final batch of Black Galaxies are being reminded to report to the Ghanaman Centre of Excellence at Prampram on Wednesday, July 26, 2023. These players will be at Prampram for training and an internal match 3x 30 minutes just like the first three groups. Training will start on Thursday 27 and end on Saturday 29, 2023.
The screening exercise is aimed at creating a comprehensive database of home-based players for purposes of continuous monitoring to make room for moment of players export or need for urgent replacement in the Black stars from a domestic import-proximity wise.
The screening exercise will later move to Phase Two in August where selected players will camp for two weeks (July 30-August 14, 2023). Dates for the third phase will be announced in due course.
Find the names of players and batches in the files below: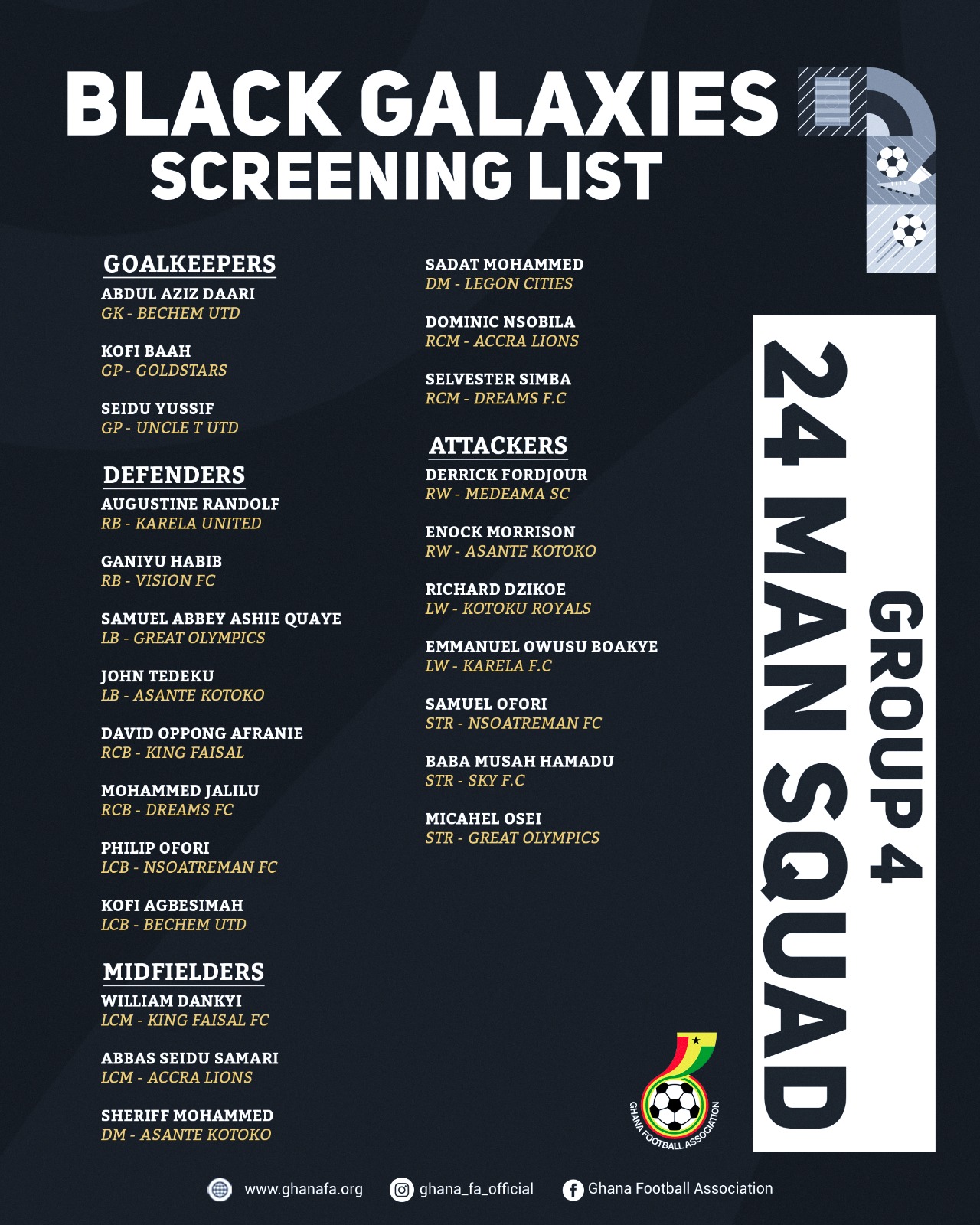 GFA COMMUNICATIONS