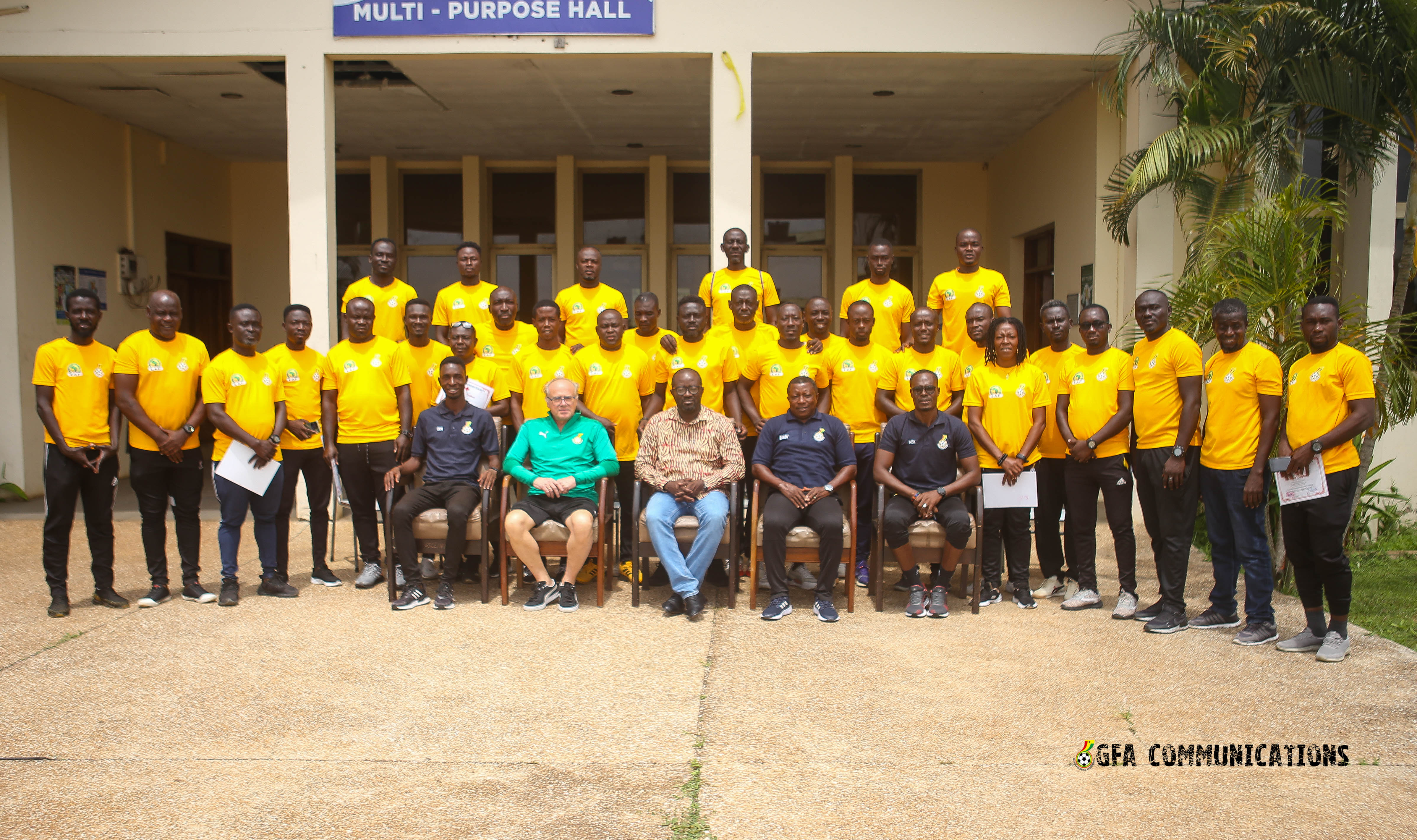 The Ghanaman Soccer Center of Excellence in Prampram buzzed with excitement as the third batch of the CAF License C Module II Coaching course reached its completion on Wednesday, June 28, 2023.
The participants, thirty in number, had successfully completed the second module, marking the end of an enriching journey. The closing ceremony was graced by the esteemed presence of President Kurt Edwin Simeon-Okraku and Bernhard Lippert, Technical Director.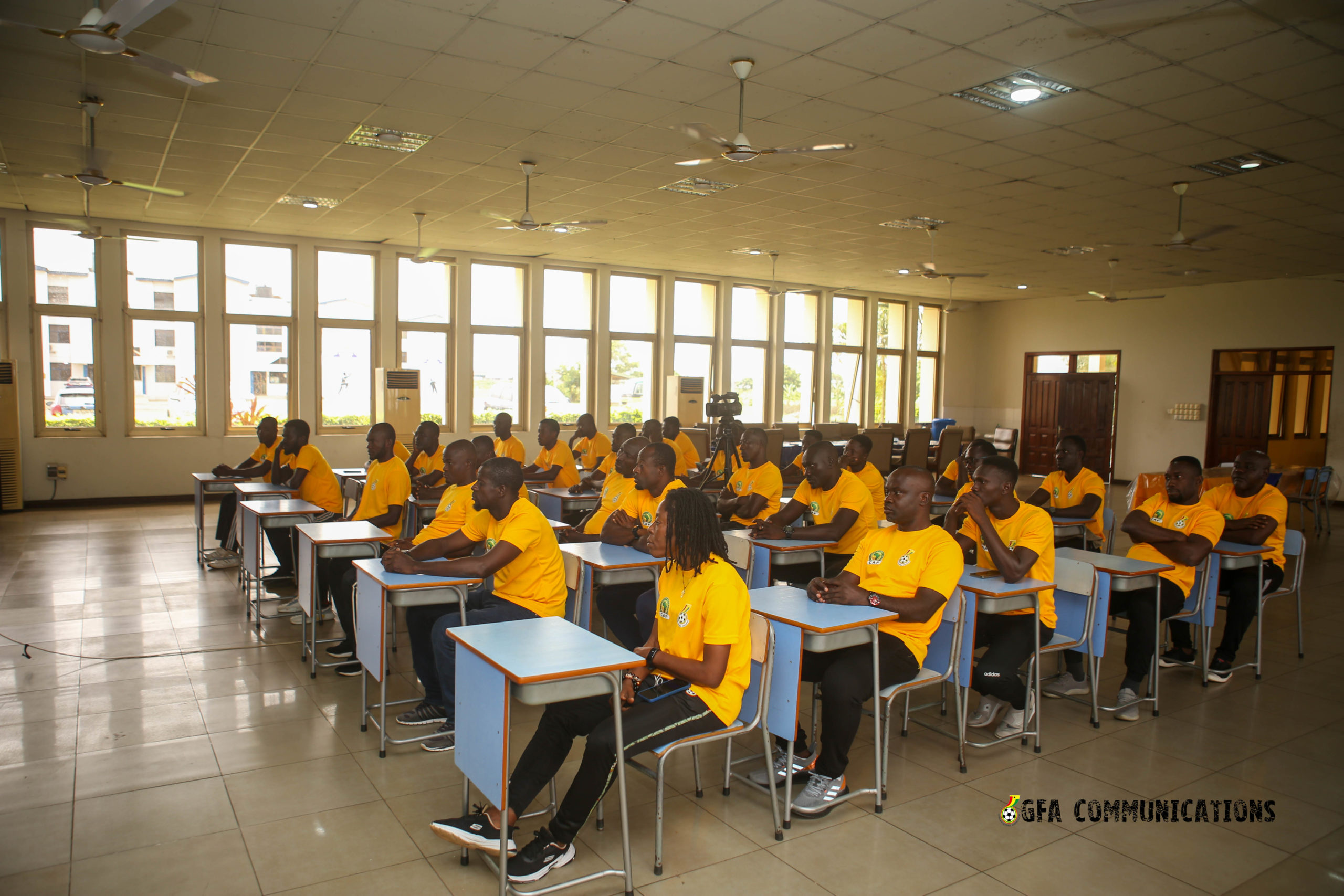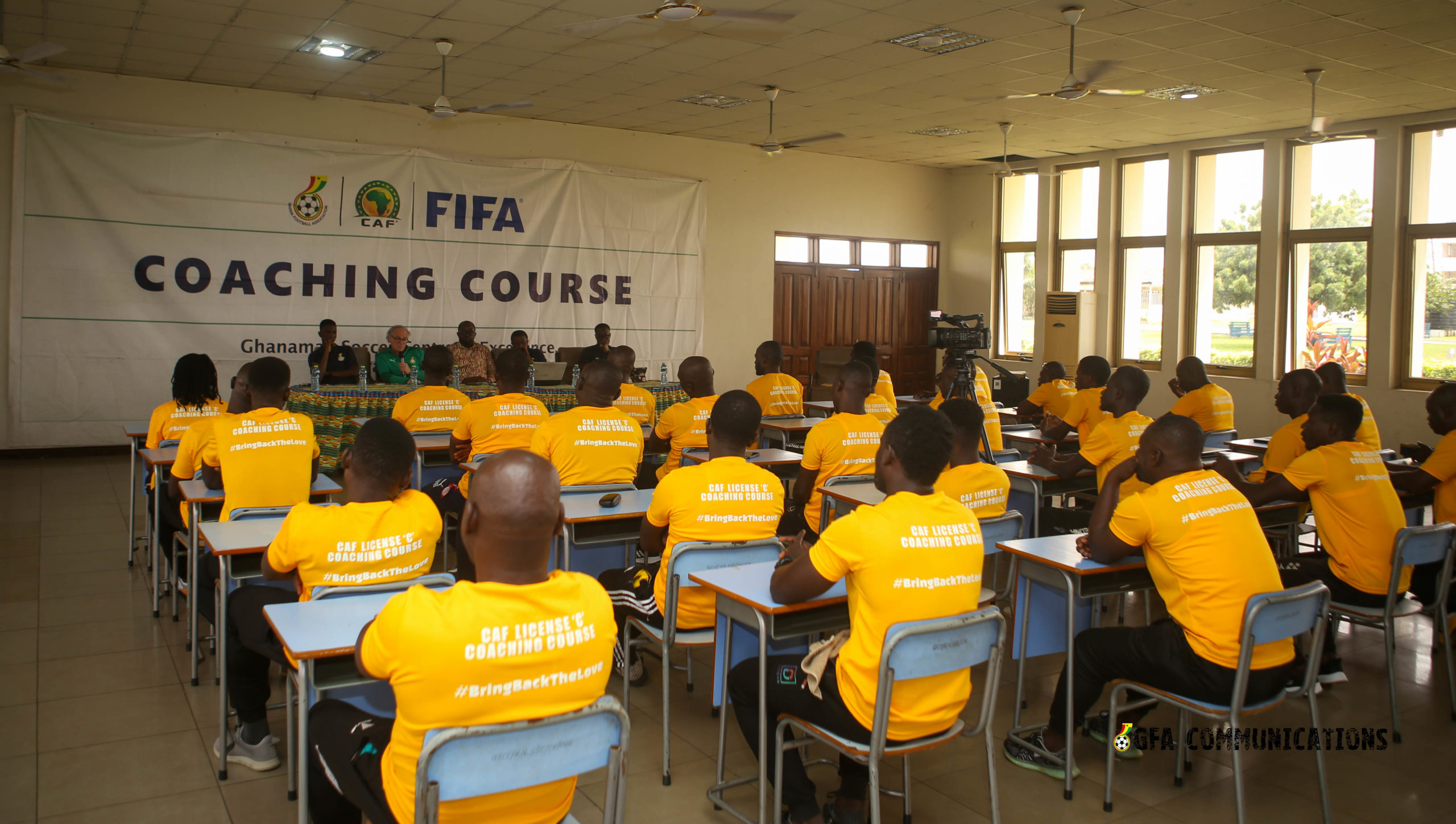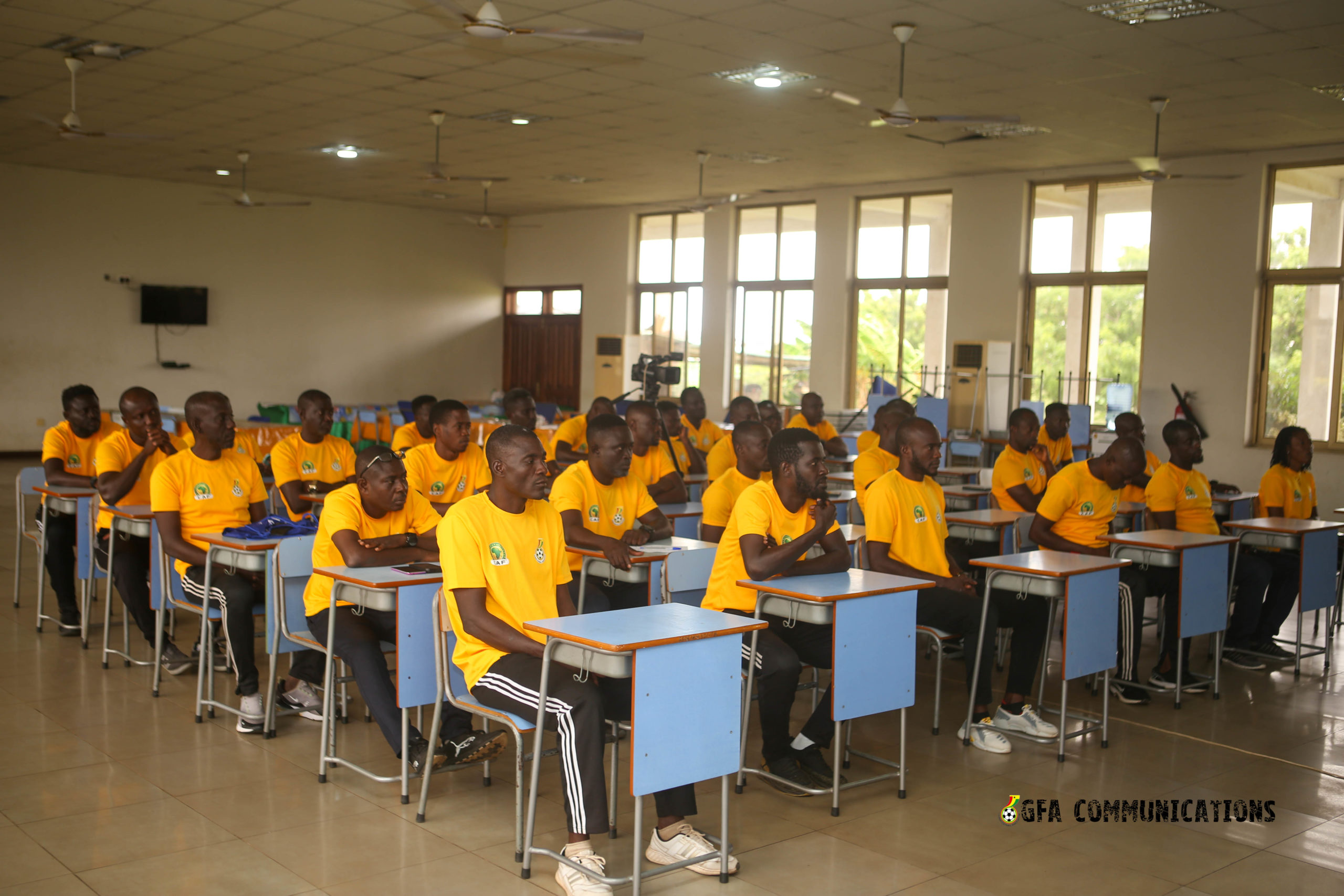 The GFA President congratulated the participants for their perseverance and emphasized the need to continue learning, as the game of football is constantly evolving.
"This course has laid a strong foundation for your coaching journey," President Simeon-Okraku said.
"But remember, the game of football never stops progressing. Keep updating yourselves, embrace new methodologies, and stay ahead of the game."
His words resonated with the participants, serving as a reminder of the responsibility they now carry, the responsibility to shape the future of Ghana football and nurture the talents that would emerge from their guidance.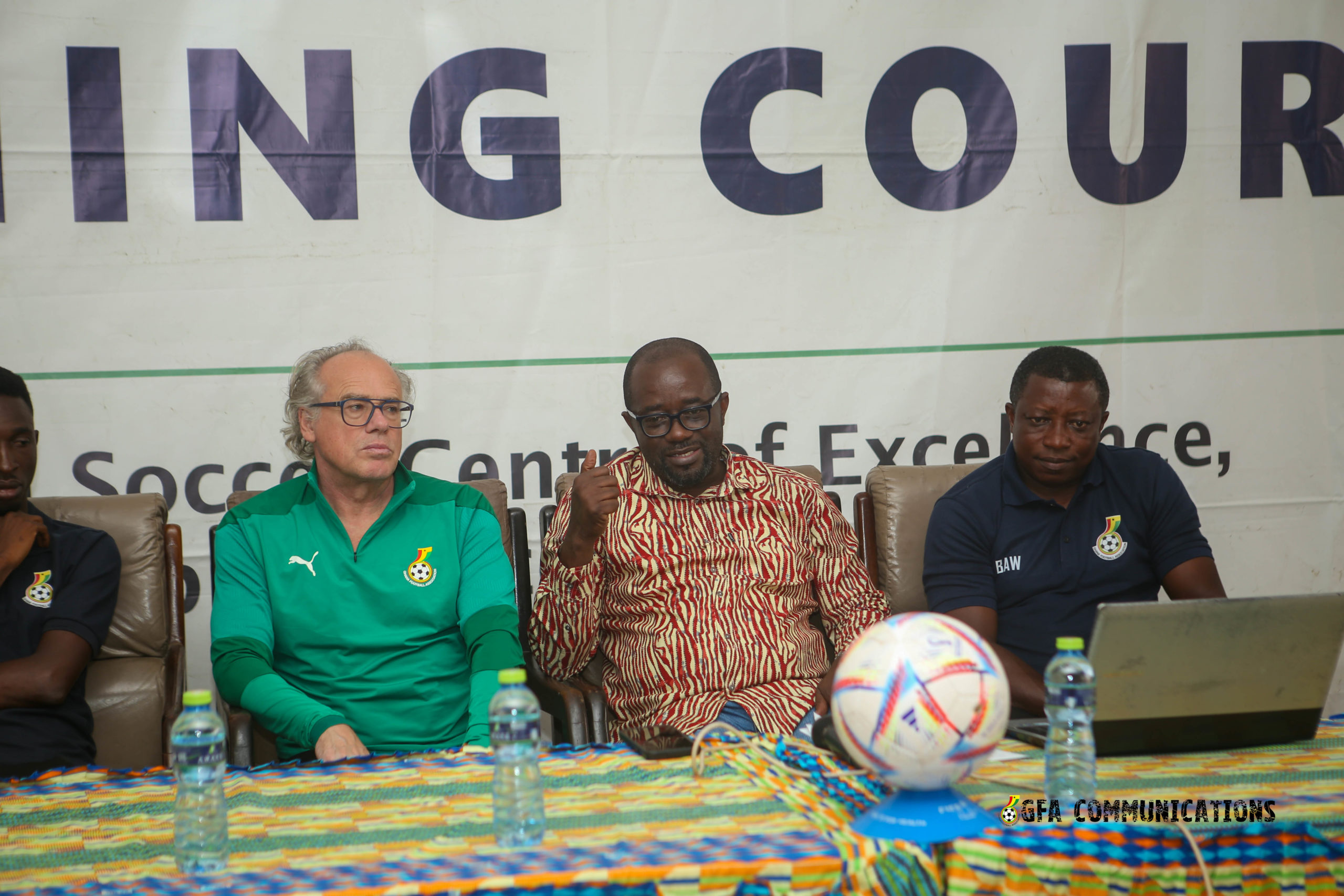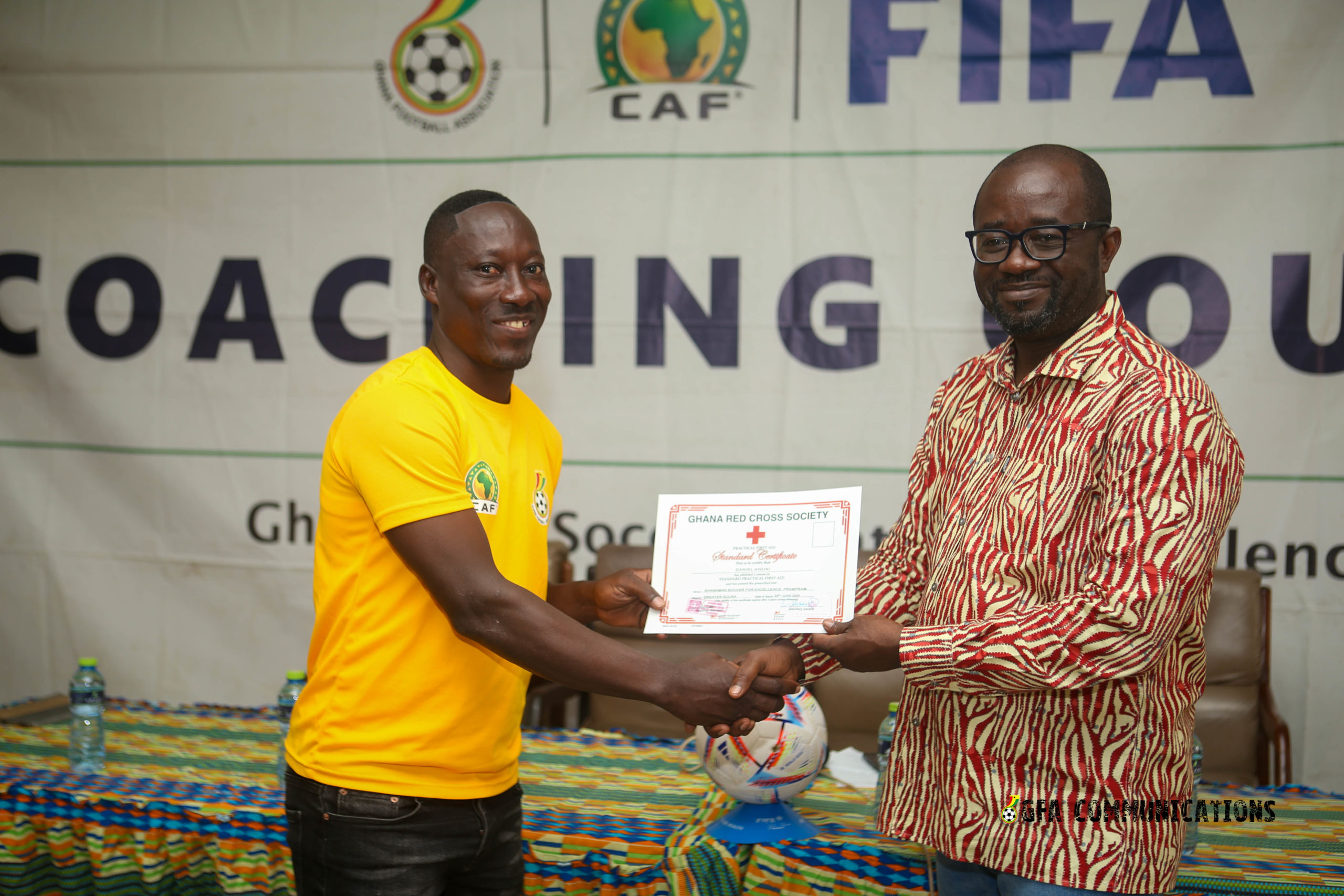 The course, spanning both Module I and II, provided a comprehensive understanding of various aspects of coaching. Under the guidance of Professor Joseph Kwame Mintah, the Director of Coach Education, and some GFA/CAF  Instructors, the participants were exposed to team management, player development, tactics, strategies, and other critical areas of coaching.
Throughout the course, the participants immersed themselves in practical sessions, engaging in hands-on training exercises and engaging discussions. They dissected match scenarios, delved into the psychology of players, and honed their skills in effective communication and leadership.
Per the new CAF rules, participants would receive their License directly in their mails after the Association has submitted the results.
The completion of the CAF License C Coaching course marks a significant milestone not only for the participants but also for Ghanaian football as a whole.
GFA COMMUNICATIONS