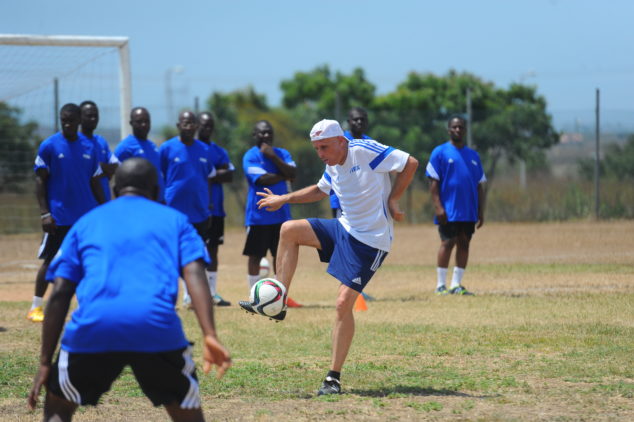 FIFA is organizing a five-day training course in grassroots football for Ghanaian local coaches at the Ghanaman Soccer Centre of Excellence in Prampram.
Thirty school training coaches from all the 10 regions of Ghana are currently attending the course being supervised by Ulric Matheot, a FIFA Resource person from Seychelles and GFA Technical Director, Oti Akenten.
The course forms part of the GFA's aim to build the capacity of grassroots coaches especially those in the basic schools and to develop the game at the grassroots level.
The trainees are expected to pass on the knowledge acquired to children in their respective schools, regions or districts across the country to boost football development at the local level.
The program places core emphasis on the notion of both education and fun for the children and targets boys and girls aged 8-12 years through school, community and club initiatives.
GFA president Kwesi Nyantakyi is expected to attend the football festival which will climax the course on Saturday May 12 at the Ghanaman Soccer Centre of Excellence in Prampram between 7am- 1pm.
The football festival will see grassroot coaches taking school children between the ages of 8-12 through various football drills.