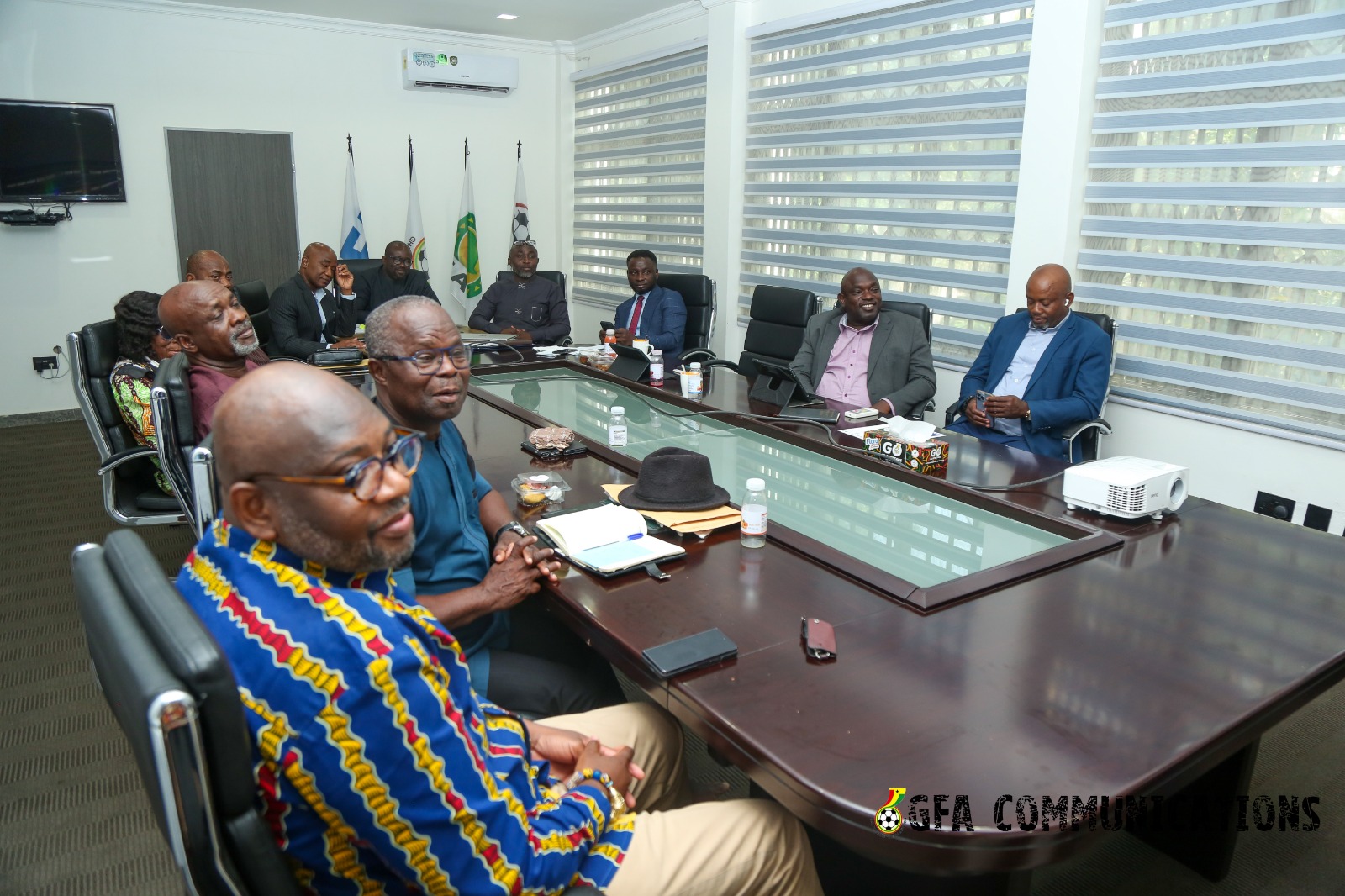 The Executive Council of the Ghana Football Association at its meeting on Tuesday, April 18, 2023, took a number of decisions to ensure the smooth and efficient running of the remaining matches of the season as required.
The Executive Council is extremely excited about the competitive nature of the various competitions with no clear winners and demotions with nine Matchdays to end the betPawa Premier League, seven matches to go in the Access Bank Division Leagues and Two matchdays to end the Malta Guinness Women's Premier League.
Subsequently, considering the fact that all the leagues are heading for photo finishes in respect of the stakes at both ends of the league tables, the Executive Council has directed as follows:
That the Match Review Panel shall review all matches with Complaints Forms from clubs being handled within 48 hours (sanctions or commendations).
That GFA Safety & Security Committee shall continue to review the current security arrangement for all matches and ensure that adequate security plans are put in place for all matches depending on their level of risk.
That the work being conducted by the Compliance & Integrity Unit of the Ghana Football Association in partnership with other agencies shall be intensified.
That Referee Assessors will be assigned to all betPawa Premier League matches and key Access Bank Division League One League and Malta Guinness Women's Premier League and reports factored into both the Match Review Panel's work and end of season Assessment and Classification of all referees for the next season 2023/24.
That only high performing Match Commissioners shall be appointed for the rest of the season.
That Referees Committee shall scale down the number of referees and only the very top referees shall be appointed for the remaining matches.
That permission is granted for a Refresher Course for a reduced list of referees at Prampram. The Committee notes that Allowances of the referees of the Premier League have been paid up to Matchday 25, Access Bank Division One league up to Matchday 21 and Matchday 15 of the Malta Guinness Premier League.
That the judicial bodies (Disciplinary Committee, Ethics Committee and Appeals Committee) should expedite action on all action and meet daily if required.
That all clubs must educate their fans and avoid hooliganism since the Association shall take appropriate action against club that mars the beauty of the game. The general football public is hereby warned that in collaboration with the Ghana Police Service, the GFA shall ensure the arrest of perpetrators of hooligan acts at our various league centers.
That the GFA Prosecutor must be swift with any charges.
GFA COMMUNICATIONS