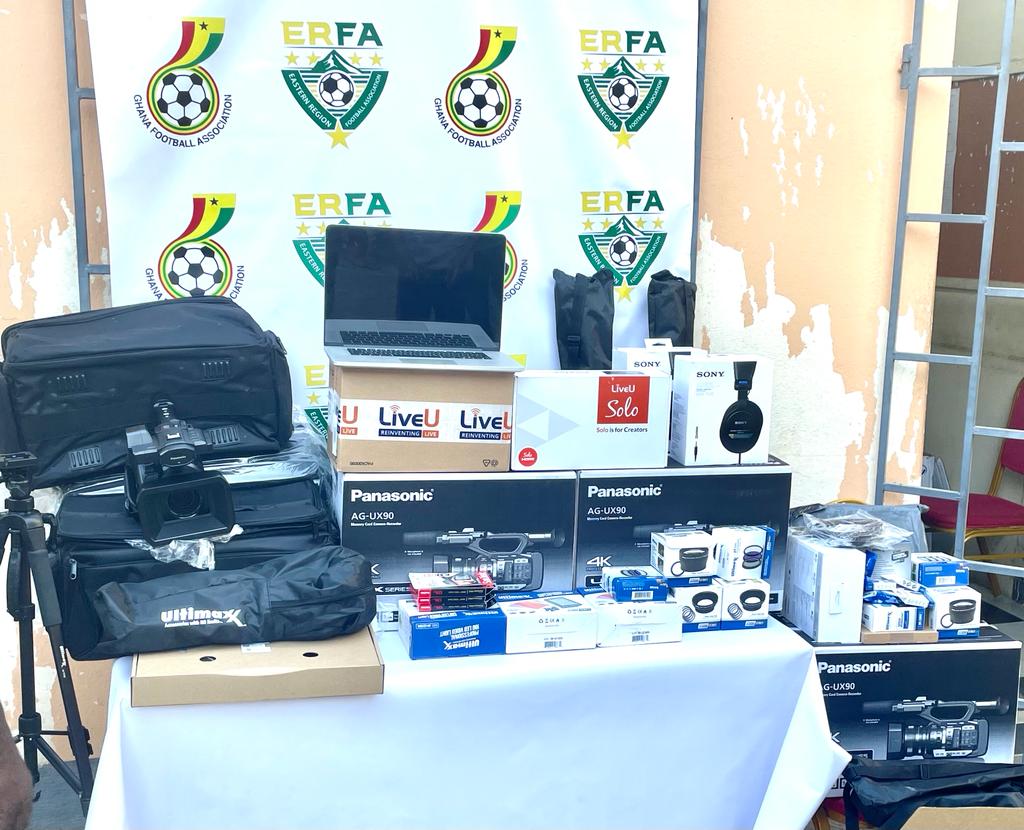 For effective product visibility and image enhancement, the leadership of the Eastern Regional Football Association (ERFA), has acquired 3 sets of live-streaming gadgets for the 2022/23 League season and other activities.
The equipment include Panasonic video cameras, Live solo devices, Laptops, Close-Up-Lenses, Dynamic stereo headphones, Professional 160 LED Video Lights, External Hard drives, Professional Wide Angle Lens with Macro, Video Camera starter kit, Digital Reader, etc.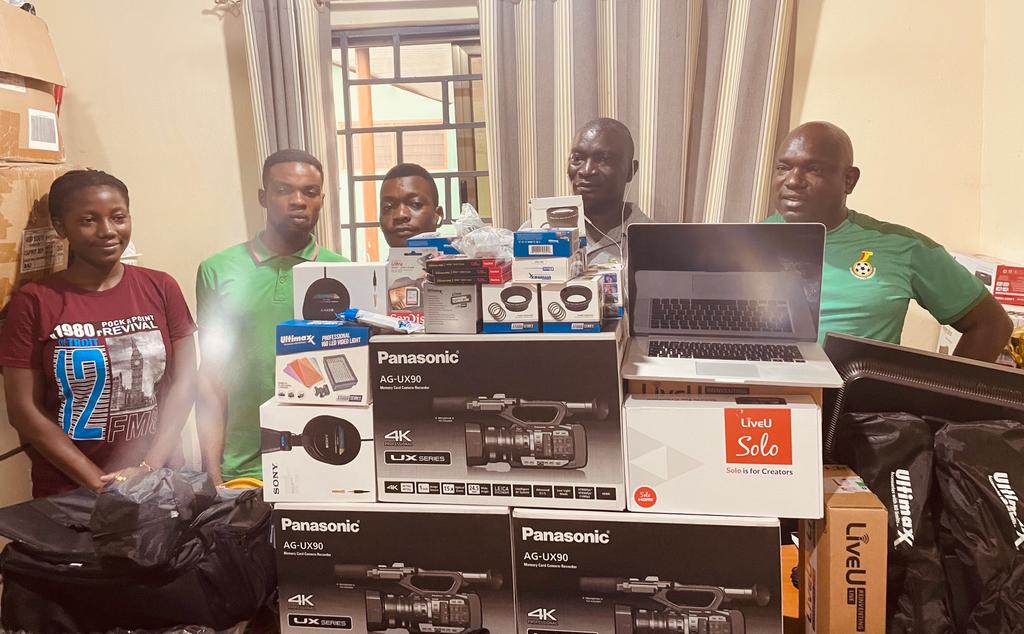 They were delivered to the Eastern Regional Secretariat in Koforidua by Chairman, Linford Asamoah Boadu on Friday, January 27, 2023.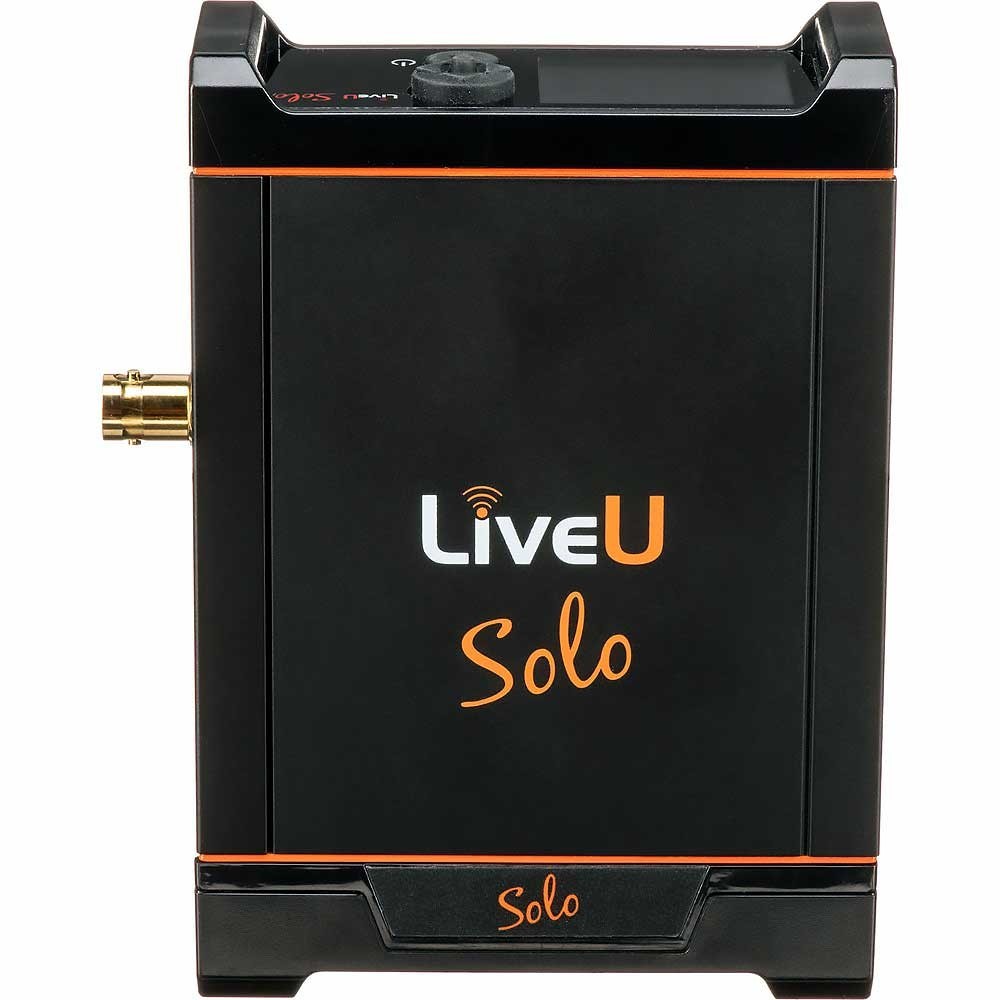 This follows the announcement at the 18th ordinary session of congress at the New Juaben South Municipal Assembly Auditorium on Wednesday, January 11, 2023 where the Executive Council of the Eastern RFA assured clubs, that gadgets have been acquired for the live streaming of matches.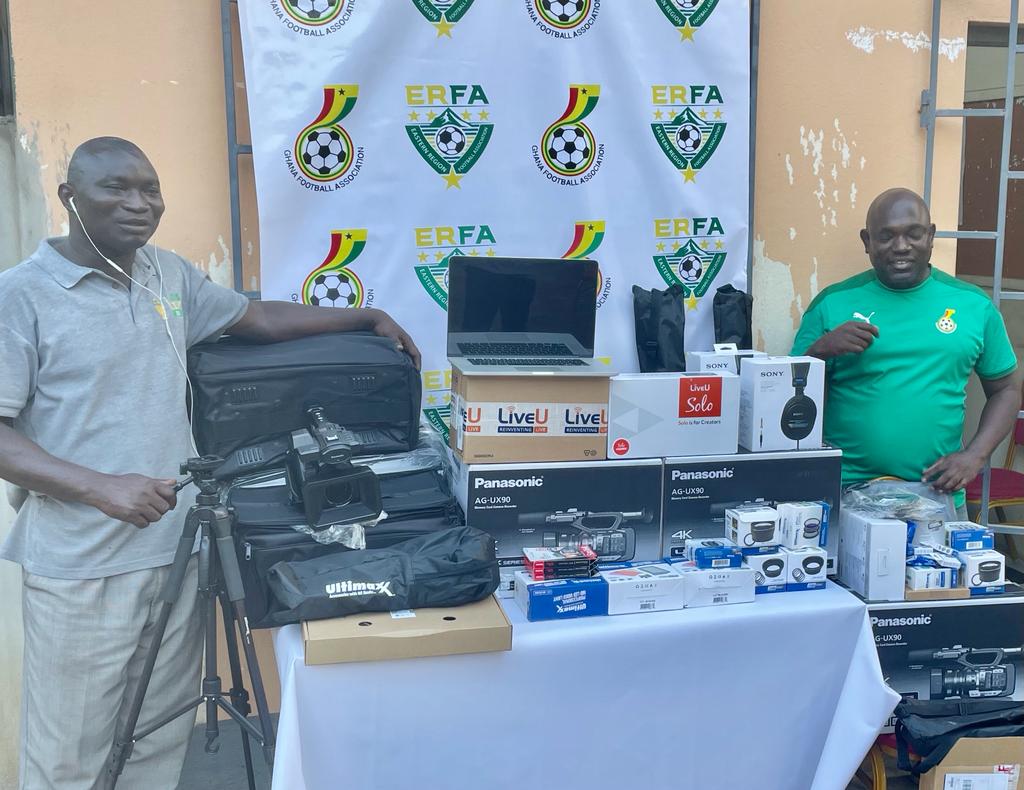 The gadgets will be used to cover Regional Division Two League games, as well as activities of the Regional Football Association with the aim of showing football clubs both local and abroad to boost their market value for effective business in the game eco-system.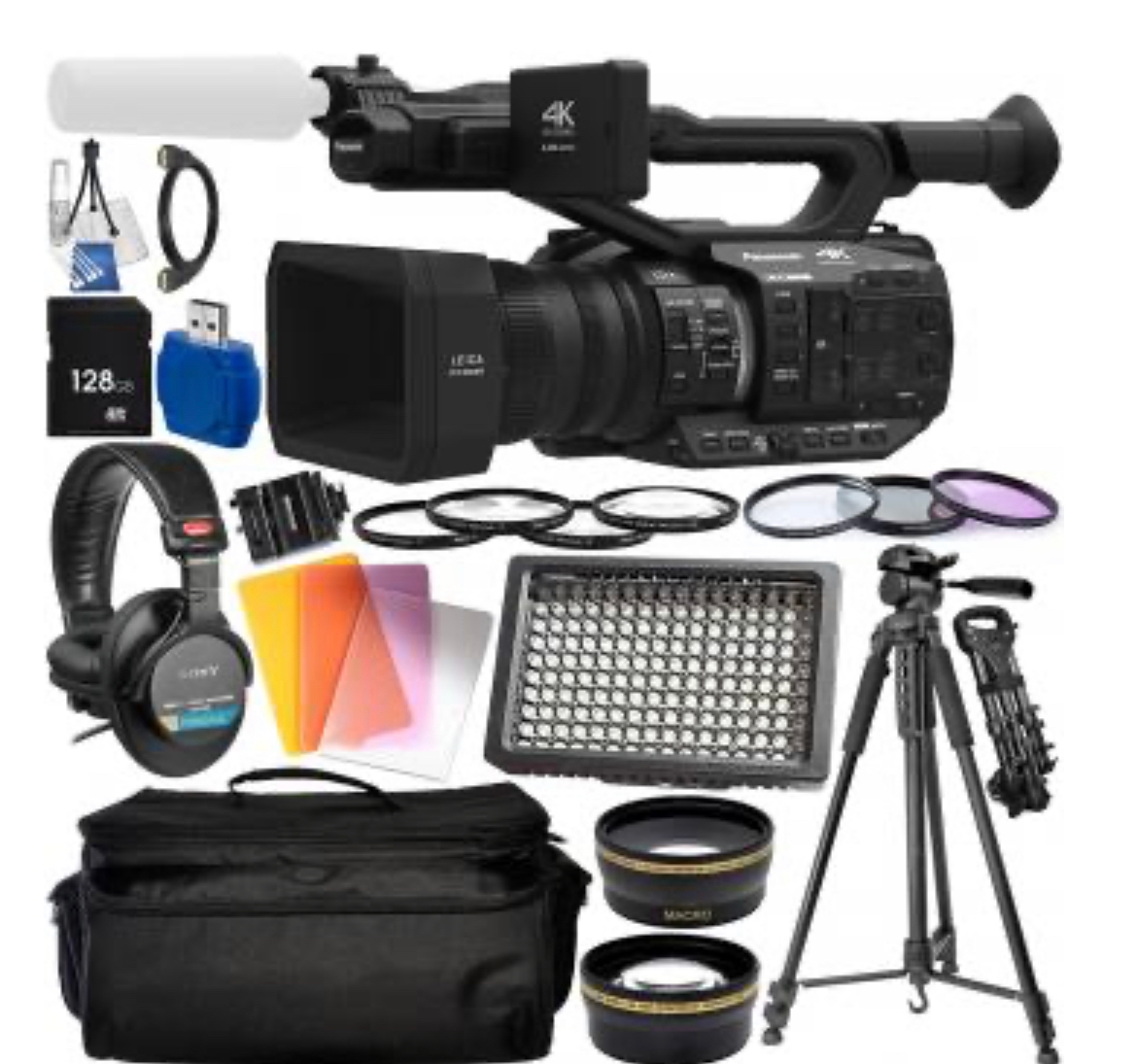 The gadgets will also be utilized across competitions of the Eastern RFA including the Eastern Cup, Division One Women's League, the Juvenile League, and other Eastern RFA-sanctioned tournaments.
EASTERN RFA COMMUNICATIONS