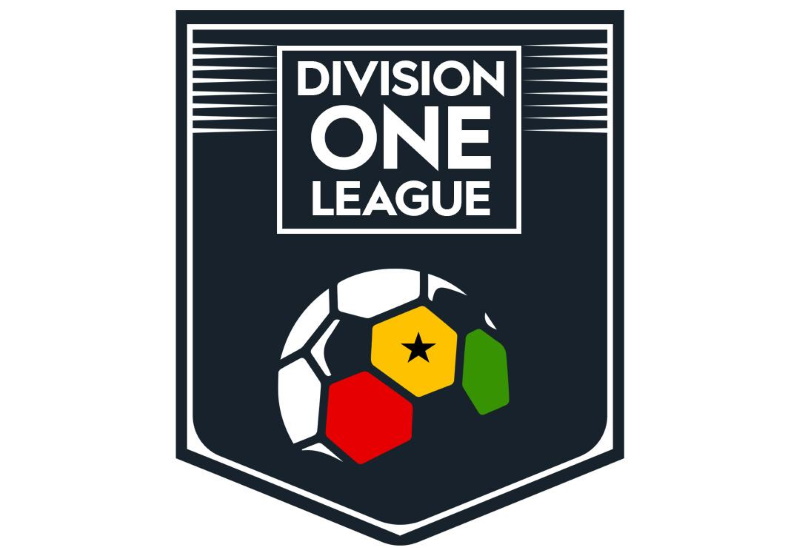 The match official appointments for the 2019/20 Division One League (DOL) week 12 have been made.
The midweek batch of games will be played on March 11 and 12, 2020.
The appointments:
MATCH: Berekum Arsenal vs. Nsoatreman (Thursday)
Venue: Golden City Park
REFEREE: Joseph Kwaku Addae
ASSISTANT ONE: Sulemana Mohammed
ASSISTANT TWO: Samuel Kusi Antwi
RESERVE REFEREE: Hassim Yakubu
M.C: Mohammed Alhassan
MATCH: Bofoakwa Tano vs. Kintampo FC (Wednesday)
Venue:  Sunyani Coronation Park
REFEREE: Anankani Maurice
ASSISTANT ONE: Kofi Kouadio Mathias
ASSISTANT TWO: Twum Obour Victor
RESERVE REFEREE: Joshua Kwaku Ansah
M.C: Abubakari A. Ganiya
MATCH: Nkoranza Warriors vs. BA United (Wednesday)
Nkoranza Children's Park
REFEREE: Iddisu Mustapha
ASSISTANT ONE: Mohammed Alhassan
ASSISTANT TWO: Alhassan Abdul-Rauf
RESERVE REFEREE: Ayaaba Ibrahim
M.C: Richard G. Yeboah
MATCH: R.T.U vs. Young Apostles (Wednesday)
Venue: Aliu Mahama Stadium
REFEREE: Siela Mahama Adam
ASSISTANT ONE: Abdulai Abdul Salam
ASSISTANT TWO: Moro Abass Kasimpu
RESERVE REFEREE: Sintuo Eliasu Tonsuglo
M.C: Awudu Djan
MATCH: Steadfast vs. Crocodiles Stars (Thursday)
Venue: Aliu Mahama Stadium
REFEREE: David Addaney
ASSISTANT ONE: Kenneth Tweneboah-Koduah
ASSISTANT TWO: Azor Cletus Azupero
RESERVE REFEREE: Samuel Yeboah
M.C: Dawudi A. Razak
MATCH: Techiman City vs. Tamale City (Wednesday)
Venue: Nana Ameyaw Park
REFEREE: Richmond Adjei
ASSISTANT ONE: Forkor Alidu M.
ASSISTANT TWO: Issah Mumuni Bagurichera
RESERVE REFEREE: Alfaa Ba-Adey
M.C: Atta Kakra Fosu
MATCH: Unity F C vs. Yendi Gbewaa (Wednesday)
Venue: Unity Park, Kenyasi
REFEREE: Seth Zigah
ASSISTANT ONE: Bediako Marfo
ASSISTANT TWO: Elvis Attakorah
RESERVE REFEREE: Wuttirirah Herbert Hamza
M.C: Richard Osei Yaw
MATCH: Wa Suntaa vs. Wamanafo (Wednesday)
REFEREE: Mohammed Tanimu
ASSISTANT ONE: Yusif Abdul Ghaffar
ASSISTANT TWO: Minkaa-il Fauzan
RESERVE REFEREE: Umar Abubakari Sadiq
M.C: A. A. Alhassan
MATCH: Achiken vs. Star Madrid (Wednesday)
Venue: Gyamfi Park
REFEREE: Siraj Tahaya
ASSISTANT ONE: Joseph Ayambilla
ASSISTANT TWO: Seth Yaw Kwoffie
RESERVE REFEREE: Emmanuel Eku Boateng
M.C: Amoako William
MATCH: Gold Stars vs. HASAACAS (Wednesday)
Venue: Dun Park
REFEREE: Daniel Boateng Atuobi
ASSISTANT ONE: Isaac Duodu
ASSISTANT TWO: Augustine Afful
RESERVE REFEREE: B. D. Douglas-Kporha
M.C: Abeidoo Mensah
MATCH: New Edubiase vs. Samartex 1996 (Wednesday)
Venue: Assin Fosu Jamsco Park
REFEREE: Boniface Anwulo
ASSISTANT ONE: Elijah Amoah
ASSISTANT TWO: Jones A. Boateng
RESERVE REFEREE: Isaac Osei
M.C: Buckman Kwaku
MATCH: Nzema Kotoko vs. Unistar (Wednesday)
Venue: Essipon
REFEREE: Edward Annan
ASSISTANT ONE: Kinsley Asare
ASSISTANT TWO: Abdul Rahman Abugbilla
RESERVE REFEREE: Ernest Baafi
M.C: Emmanuel Alhassan
MATCH: Proud United vs. Skyy FC (Wednesday)
Venue: Essipon Stadium
REFEREE: Ayisu Matthew
ASSISTANT ONE: Shariff Kwaku Duah
ASSISTANT TWO: Kwame Frimpong
RESERVE REFEREE: Isaac Simmon Bassaw
M.C: Emmanuel Twumasi
MATCH: All Blacks vs. Pacific Heroes (Wednesday)
Venue: Swedru stadium
REFEREE: Ferdinard Nyanyi
ASSISTANT ONE: Kenneth Armah
ASSISTANT TWO:
RESERVE REFEREE: Azantilow Albert
M.C: Augustine Adjei
MATCH: Venomous Vipers vs. BYFA (Wednesday)
Venue: Robert Mensah stadium
REFEREE: George Amoah
ASSISTANT ONE: Emmanuel Awutey
ASSISTANT TWO: Barnabas Amenyo
RESERVE REFEREE: Jacob Aduntera
M.C: A. K. M Oliver
MATCH: Wassaman vs. Asokwa Deportivo (Wednesday)
Venue: Ejisu Community Park
REFEREE: Prosper Acquah
ASSISTANT ONE: James Ainooson
ASSISTANT TWO: Emmanuel Essuman Arthur
RESERVE REFEREE: Daniel Oteng Appiah
M.C: Pius Kwarteng
MATCH: Accra Lions vs. Tema Youth (Thursday)
Venue: Accra Sports stadium
REFEREE: Emmanuel Baah
ASSISTANT ONE: Joshua Anane
ASSISTANT TWO: Joseph Laryea
RESERVE REFEREE: Solomon Mordy
M.C: B. Danquah Wilson
MATCH: Agbozume Weavers vs. Phar Rangers (Wednesday)
Venue: Somey School Park
REFEREE: Nii Cofie Gideon
ASSISTANT ONE: Awadzi Bless
ASSISTANT TWO: Divine Gbolomor
RESERVE REFEREE: Kongai M. Serge Hubert
M.C: Henry Nettey
MATCH: Amidaus Profs. Vs. Accra City Stars (Wednesday)
Venue: Tema Sports Stadium
REFEREE: Ebenezer Tetteh
ASSISTANT ONE: Tanko Ayuba Gibrine
ASSISTANT TWO: John Ansah
RESERVE REFEREE: Emmanuel Don Quansah
M.C: J Y. Danquah
MATCH: Kotoku Royals vs. Heart of Lions (Wednesday)
Venue: Akim Oda Sports stadium
REFEREE: A. D. Mohammed
ASSISTANT ONE: Francis Dogbe
ASSISTANT TWO: Paul Deyegbe
RESERVE REFEREE: Alfred Tabi
M.C: V. A. Davies
MATCH: Krystal Palace vs. Okyeman Planners (Wednesday)
Venue: Akotex Park
REFEREE: Joseph Osafo
ASSISTANT ONE: Prosper Agbezuke
ASSISTANT TWO: Bright Agbenorxevi
RESERVE REFEREE: S. K. Mawuli Klu
M.C: Amegashie Jacob
MATCH: Uncle T vs. Nania FC (Wednesday)
Venue: GSCE Park
REFEREE: Isaac Adjanor
ASSISTANT ONE: Michael Boateng
ASSISTANT TWO: Patrick Goha
RESERVE REFEREE: Peter Ansah Teye
M.C: A.S.K Annor
MATCH: Vision F C vs. Mighty Jets (Wednesday)
Venue: Nii Amoah Okromansa Park
REFEREE: Godwin Kpodo
ASSISTANT ONE: Seth Armah Ashai
ASSISTANT TWO: P. P. Osei
RESERVE REFEREE: Franklyn Akumatey
M.C: Emmanuel Anim Nyarko
MATCH: Young Wise vs. Danbort FC (Thursday)
Venue: MATS Park
REFEREE: Bright Apeamenyo
ASSISTANT ONE: Yevoo Yao
ASSISTANT TWO: Klu Bless
RESERVE REFEREE: Jibraeel Suleman
M.C: G. E. Antwi
GFA COMMUNICATIONS