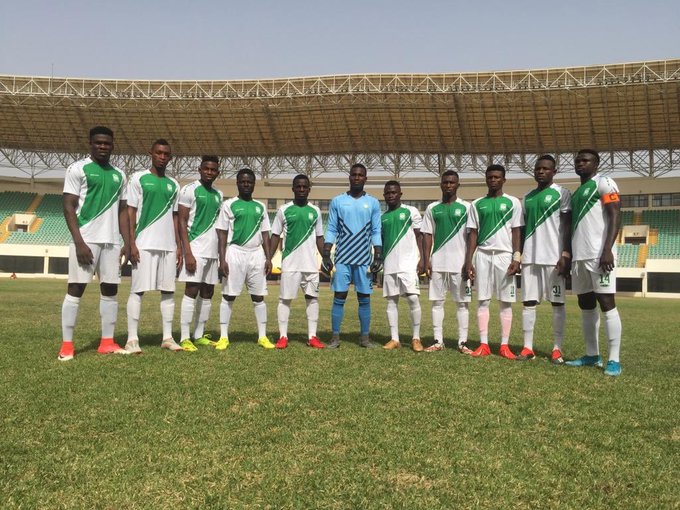 Zone One leaders Real Tamale United will trek to Sunyani to face B.A United on match day 27 of the Division One League at the Coronation Park on Sunday. The match is of significant importance to Real Tamale United as they push for their first Premier League appearance in 8 years.
RTU sit at the top of the table with 53 points – one point ahead of Boafoakwa Tano and 19 points richer than B.A United who have amassed 34 points and sit in 9th place in the League table.
They travel to an enemy's territory on Sunday for one of the most difficult games in the season – knowing that a slip will tilt things in favour of Bofoakwa who play Crocodile Stars 24 hours earlier.
The title race in Zone One will go down to the wire following the consistent display of the first three clubs in the League log.
Aside RTU (53) and Bofoakwa Tano (52), Berekum Arsenal (50) also have a chance of making it into the Ghanaian top flight next season.
Third placed Berekum Arsenal will face Wa Suntaa at the Golden city Park on Sunday.
Full Zone One Fixtures: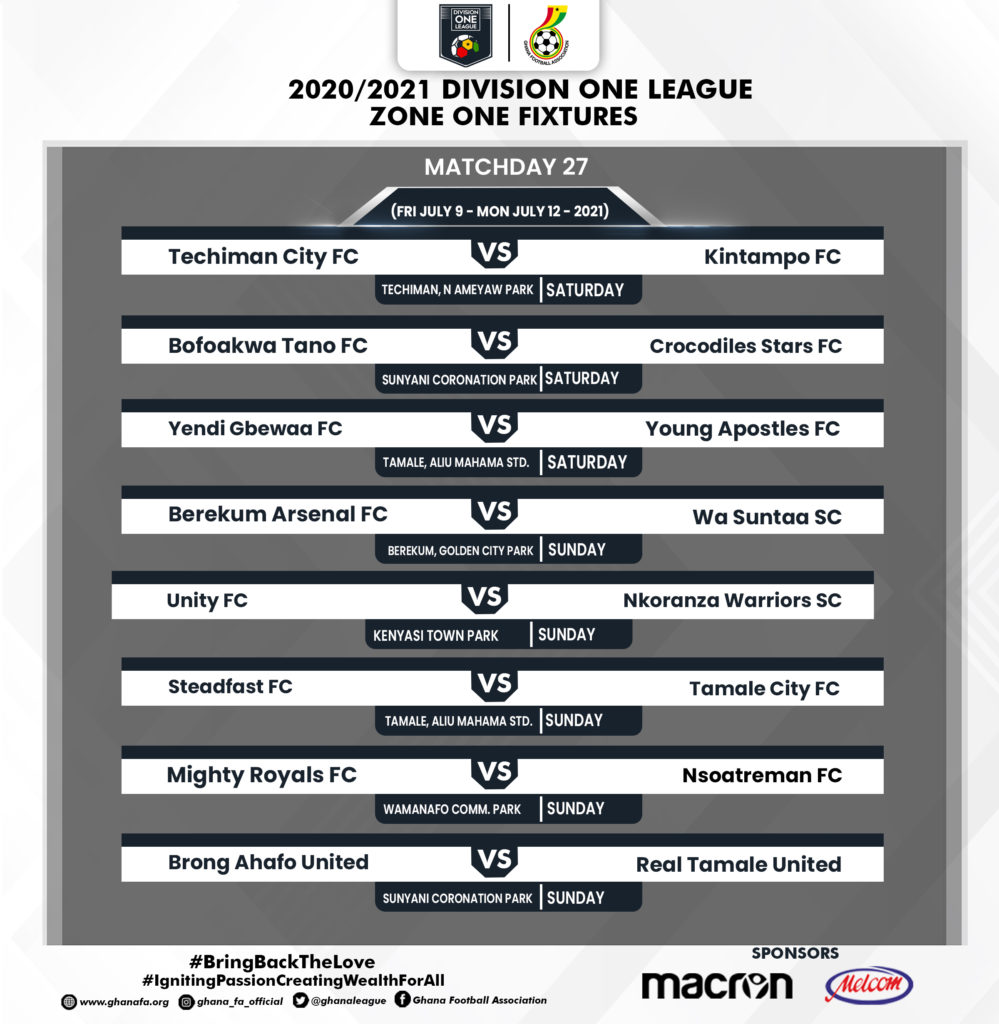 GFA COMMUNICATIONS