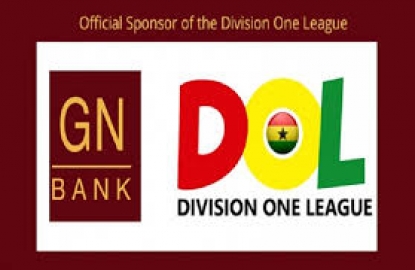 The Division One League Board will hold a press soirée at M Plaza Hotel in Accra at 1:00pm on Wednesday, May 31, 2017.
This is to give the Division League Board (DOLB) and Officials of GN Bank (Headline Sponsors) an opportunity to interact with the media and other stakeholders ahead of the start of the second round of the 2016/17 season.
Media men and women from the Southern sector of the country (Greater Accra, Eastern, Western and Volta regions) are expected to attend Wednesday's soiree in Accra.
The DOLB will also hold a similar media soirée on Thursday June 1 at the conference room of the Baba Yara Stadium at 11am to interact with media men and women from the Northern sector (Ashanti, Brong Ahafo, Northern, Upper West & East regions).
The second round of the GN Division is expected to kick off on June 10 in all three zones.