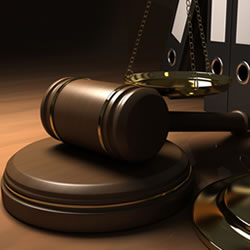 The GFA Disciplinary Committee has dismissed the charge for misconduct against Elmina Sharks in respect of their GN Bank Division One league match against Proud United.
PANEL 3. Prosper Harrison Addo, Esq. - Chairman 4. Godfred Dame, Esq. - Vice-Chairman 3. W.O.1 J.W. Amoo - Member 4. Godsway Glah - Member
IN ATTENDANCE Raphael Tottimeh - GFA Prosecutor
THE CHARGE Elmina Sharks FC was charged with one count of misconduct with regards to the GN Bank Division One League match between Proud United SC and Elmina Sharks FC played at Kasoa.
Elmina Sharks FC was charged for failing to control its supporters at the match when Assistant Referee Two flagged for offside, the supporters insulted and threw objects, including stones, at him, hurting him which caused a stoppage of the match for about two (2) minutes in violation of Articles 56, 58 and 59 of the Disciplinary Code and Articles 35(1)(a), 35(2), 35(3)(b), 35(7)(d) and 35(4) of the GFA General Regulations.
DEFENCE Elmina Sharks FC pleaded not guilty to the charge and requested for a personal hearing to defend the charge against the club.
PROCEEDINGS AND FINDINGS Elmina Sharks FC explained that its supporters did not misconduct themselves at the match. The club further indicated that the park was located at an open area which was accessible all and sundry. Elmina Sharks FC further stated that no incidents occurred from the area of the field its supporters were positioned. Elmina Sharks FC also referred to the club's clean disciplinary record at matches both at home and away.
The prosecution urged the Committee to side with the facts on the match reports in accordance with Article 85 of the Disciplinary Code as evidence in support. However, on this particular occasion, after reviewing the evidence, the Committee is satisfied with the evidence before it that the incident, if any, was not caused by the supporters of Elmina Sharks FC and therefore the charge of misconduct brought against the club cannot hold.
DECISION
The Disciplinary Committee having satisfied itself that the evidence adduced before it does not supports the charge of misconduct against Elmina Sharks FC, hereby dismisses the charge against Elmina Sharks FC.