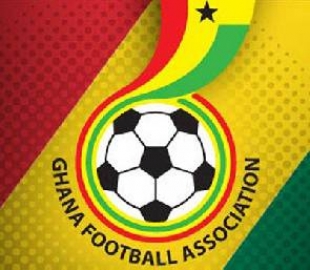 The Executive Committee of the Ghana Football Association met on Tuesday 28th February, 2017 at the federation's headquarters in Accra.
After deliberations over several issues on the agenda, the following decisions were taken:
1.Six-member committee set up to search for the new Black Stars coach – Following the departure of Avram Grant as the Black Stars coach a six-member committee headed has been set to look for a new national team coach for the Senior National Team. The committee will be headed by GFA President Kwesi Nyantakyi. Other members of the committee are George Afriyie - chairman of the Black Stars management committee - Francis Oti Akenteng -Technical Director of the GFA, Opoku Nti – former Black Stars player and member of the Executive Committee - , Alex Asante – Director of International Competitions – and a representative from the Ministry of Youth & Sports. The GFA secretariat has been tasked to provide the committee with its terms of reference and deadlines by the end of this week.
2.Two-pronged approach to be used in search for new Black Stars coach – The committee tasked to search for the Black Stars was directed to use the headhunting and applications from interested coaches as the two methods to be used to recruit the new coach. Coaches –both local and foreign who are interested in coaching the Black Stars are invited to send their applications and supporting documents to the Committee at the email address: info@ghanafa.org. The Committee was also mandated to target suitable and competent coaches for consideration even if they don't apply for the post.
3.New Black Stars coach will also take charge of Local Black Stars. – The new Black Stars coach will also take charge of the Local Black Stars as the head coach of the home-based national team.
4.Maxwell Konadu named interim Black Stars coach – Maxwell Konadu will be the caretaker coach of the Black Stars until the substantive coach is named. He will be assisted Professor Joseph Mintah, who will also continue in his role as the team psychologist.
5.Composition of the Disciplinary Committee - Prosper Harrison Addo has been reinstated as the chairman of the Disciplinary Committee after lengthy discussions. He has accepted to return to the position after resigning last year. Other members of the Committee are Eva Okyere, and W.O. Amoo. Two other persons will be named in due course to join the committee.
6.Financial support for Division One Clubs – Following a petition by Division One Clubs, the Executive Committee has decided to offer financial support to the clubs by paying half of the cost for their participation in this year's league. After critical evaluation the GFA will bear half of the cost of the match officiating fee with the clubs paying the rest.
The DOL Clubs petitioned the GFA Executive Committee to absorb the officiating fees they were left to pay after the Star Times and GN Bank interventions through sponsorship.
With the EXCO's decision to ease the burden on the DOL clubs, clubs will pay an amount of GHc 2950 each as the remainder of their officiating fees instead of GHc5900
7.Central Region representative on Executive Committee – The chairman of the IMC of Central Region Football Association Robert Otieku Duncan has been invited to attend Executive Committee meetings as an observer until the legal issues surrounding the region have been resolved