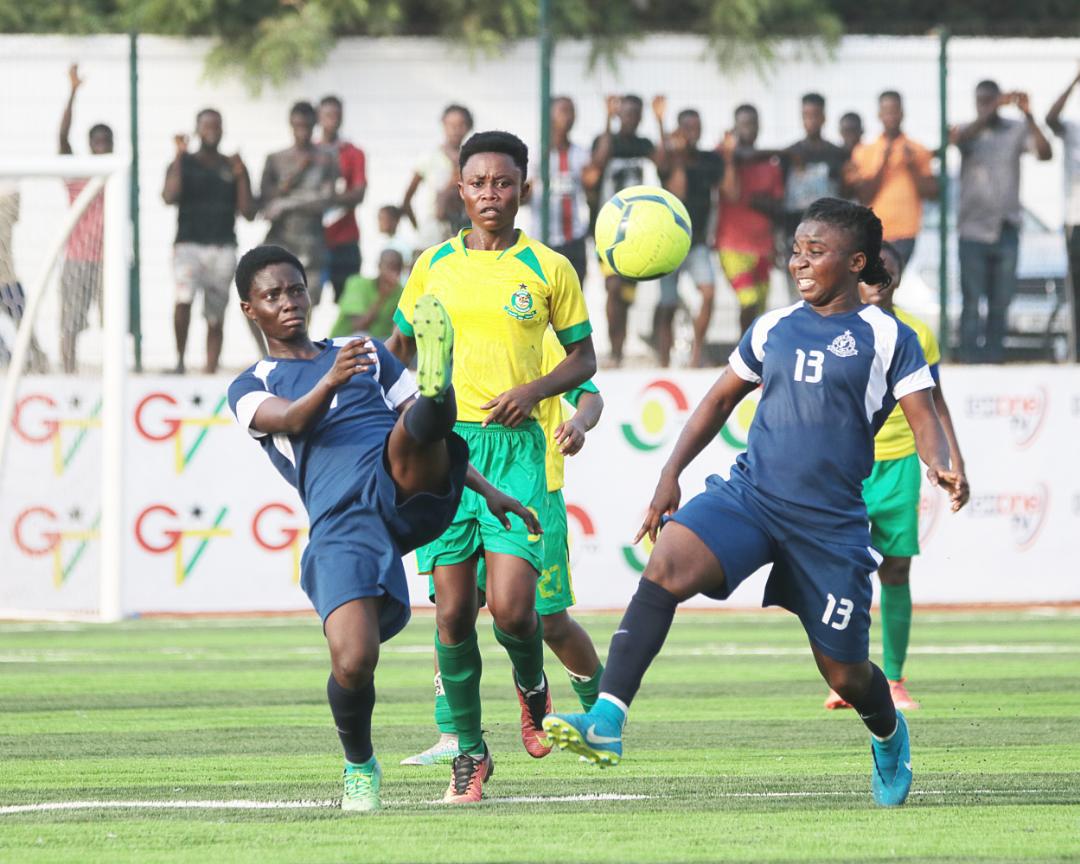 M
Police Ladies needed a 64th minute Deborah Afriyie strike to rescue a point and deny Immigration Ladies victory at the McDan La Town Park.m in match day three of the Women's Premier league.
In a game that saw both teams playing more physical, Police Ladies made a sluggish start whereas Immigrations Ladies piled up pressure on them resulting in the first goal.
Captain Leticia Zikpi was brought down right in front of the penalty area resulting in a free kick and Faustina Kyereme whipped it in, placing the ball at the blunt side of shot stopper, Nana Ama Asantewaa.
The home side had more of the ball however, for all their possession, they struggled to break down an organised Police defense for the second time till recess.
The second half saw Police Ladies mounting pressure on the home side and although Immigrations Ladies had defended well after the goal, loss of concentration against the run of play in their defensive third gave Deborah Afriyie the equalizer when she met Juanita Aguadze's cross deep in the penalty area and poked home from close range in the 64th minute.
The home side pushed for a winner in the 83rd minute where Faustina Kyereme pounced on a pass and curled home but was disallowed by referee Cynthia Anafo.
After the entire duration, it ended in a one for all and newly appointed National teams Coordinator, Stephen Appiah helped in presenting the NASCO Player of Match award to Faustina Kyereme of Immigrations Ladies for her apt performance.