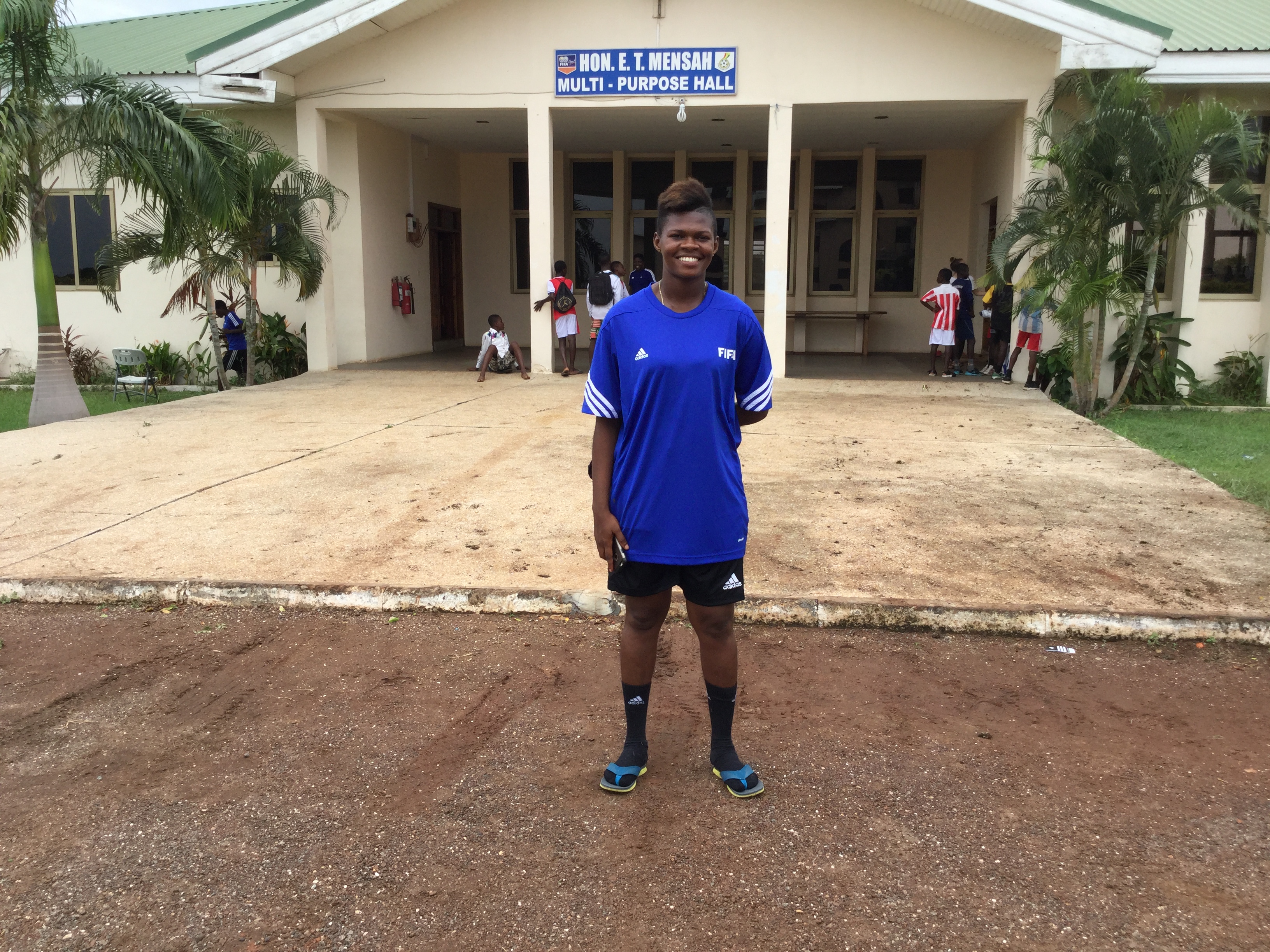 Coach of Brong Ahafo based Division Two side DC United Mavis Anane Appiah has expressed delight after going through the FIFA Grassroots programme.
Mavis who is one of the few female coaches managing a male team in the country said the course is good for unearthing future football stars for the country.
"In modern football, education is key so we have to try as much as possible to get kids in school interested in the game of football", was what the DC United coach told Ghanafa.org after the just ended FIFA Grassroots course held at the Ghanaman Soccer Centre of Excellence in Prampram.
Coach Mavis who is a graduate of the University of Education-Winneba, added that being a trained teacher has had a lot of influence on her coaching career.
"Being a teacher and being a coach is same so each time I go on the pitch am motivated to impact football knowledge into my players just as I would have done in a classroom", Ms Appiah added.
Further explaining her decision to take up coaching as a profession, the young female coach said " I decided to do my teaching on the field because, I love football as a person and I want to develop as many players for our national teams".
She added that her father who is a coach himself, played a huge role in her interest in football as well as her decision to take up coaching.
"I take pride when it's mentioned that a female coach has been able to produce players into the national teams with players like Arko Mensah who was in the last U17 team, Solomon Oblitey all having been trained by me".
"My ambition is to be the first female coach of the Black Stars to give women the confidence to aspire to greater positions in football", the 27 year old trainer added.
DC United FC have made it to round of 64 stage of this year's MTN FA Cup Competition and coach Mavis Appiah's will know their next opponents after Tuesday's Live draw in Accra.
Mavis who played football herself at the University level, recently received a scholarship to pursue a Masters Degree in Coaching Education at the Ohio University in USA.
She is expected to leave the country later this year to begin her studies at the University.
She was one of the few female participants at the five-day FIFA Grassroots course which ended with a football festival on Saturday May 12.
GFA President Kwesi Nyantakyi and other top officials of the Association were in Prampram for the football festival and the closing ceremony.