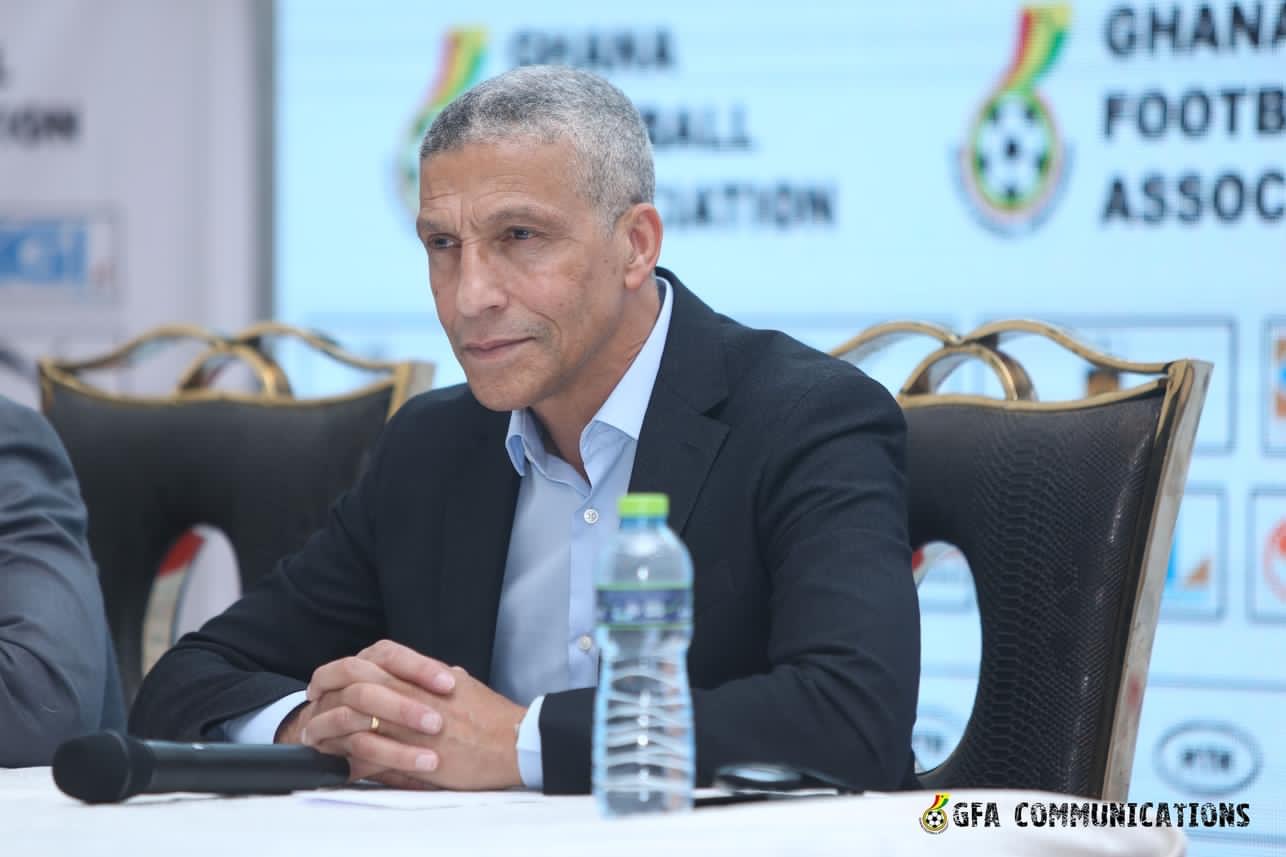 Chris Hughton has spoken about his vision for the Black Stars and the need for supporters to be patient as we build a championship winning squad that can compete for trophies in future competitions. The former Newcastle United, Brighton and Hove Albion and Nottingham Forest manager, who has taken over as Black Stars Head Coach until December 31m, 2024 was unveiled to the media in Kumasi on Monday, March 20, 2023 ahead of Ghana's Africa Cup of Nations double header against Angola.
In the press briefing Chris Hughton spoke highly of Mohammed Kudus, Thomas Partey and called on supporters to be patient as we look for the right blend of players to build a winning team. His immediate assignments are the matches against Angola on Thursday, March 23 and Tuesday, March 27, 2023.
Read on for the full transcript:
On Mohammed Kudus
With regards to Kudus, he is a player that can play in numerous positions. Everybody can have an opinion on his best position. For me it's just about getting the right balance for the team. Sometimes depending on the opponents we make the right decision for the team to get the best result. But we all know about the quality of Mohammed Kudus and his importance to the team.
On father's influence in coaching career
My late father played a key role in my career as a player and coach.
On reported interference
I am the new head coach so anything you speak of before my term here is very much something you are bringing up and it belongs to the past. All I can speak about is my communication, correspondence and relationship that I had with the Association and the support that I received all this while and I will speak highly of that lines of communication, correspondence and the support that I have had from the Association. For the Black Stars to do well and for the team to perform, its mostly about support from the Association and members of the Technical team. The communication that I have with the Association has been very good and I have no doubt that all of us will work together for the right results.
On getting the right blend for young and experienced players
Remember we went to the world Cup campaign with the youngest squad. My plan is to bring in young players and add experienced players. It's always a mix. I also have an eye on development for the team.
On representing Ghana as Coach
To represent Ghana and the Black Stars as the head coach is something I am incredibly proud of. It's something I'll give everything to make the team as successful as possible. I'll give everything to make sure the communication and relationship I have with this association and the supporters. Our game is about support – from the association, but mostly, the support from the huge array of fans we have and that starts with a very difficult game at Kumasi.
On vision going forward
We want to see a wining team. There will be a lot of questions. Are you offensive or defensive. Correct preparation of the teams. Use the players to the best of their abilities. We start on the same level. Put together a group of players to play as a team and win matches.
On building a winning team
We want to see a winning team. Ultimately what we all want to see is winning football matches, and that starts with correct preparation, using players to their best of their ability and picking the type of players we have.
On Thomas Partey 
Thomas Partey's roles for both club and country are different from each other but key. His role in the team is as a continuity player. He is not the type of player to expect to dribble past multiple players. His role is important to what the team does even if he doesn't always stand out.
On ending Ghana's trophy drought
Coaches cannot guarantee a trophy. There is no one, because we [coaches] cannot guarantee anything," Hughton told the media. What we can guarantee is we will work as hard as we can to put a team together; to create the right tactics, the right mentality, the right personnel to put ourselves in the best position to do that. And the first that comes is qualification, so we will work as hard as we can. I will be spending more time in Ghana. I will be watching more games. I am constantly being made aware of players who are doing well. I'll be paying more attention to [Ghana Premier League games because it is important that we have a strong national league.
On previously working as Technical Advisor
Being a technical advisor allowed me to get a good feel of the squad and also get to build relationships with the players and people around the national team.
On joining the people of Kumasi for Akwasidae
It was a huge honour for me yesterday. It was quite obvious what the occasion was and meant for everyone. I am excited by the prospect of being here and experience the culture. But here most importantly to guide the Black Stars.
GFA COMMUNICATIONS