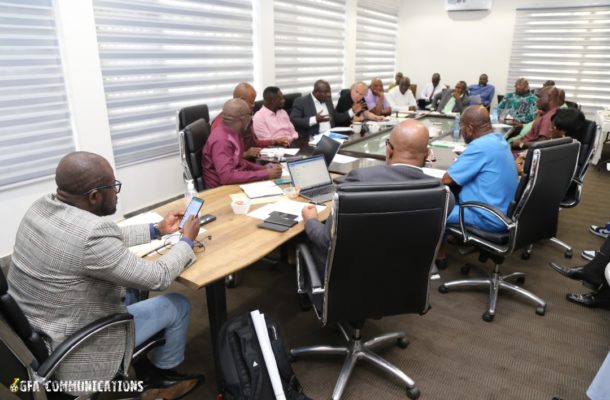 Chairmen of the Ten Regional Football Associations with the Executive Council on Wednesday, February 01, 2023, to discuss issues bothering on the development of football across the Ten Regions.
This is on the back of a decision by the Executive Council to periodically make the Regional Football Associations part of their meetings to be able to have a first-hand appreciation of the challenges that confront them in the Regions and also for the Regional Football leaders to make inputs in decision making.
The Council expects to receive a briefing on technical policies and programmes on grassroots football and the Juvenile League for the year 2023.
Other areas include, Coach education, logistics and game centres as well as challenges confronting the administrative structure in the Regions.
The meeting will take place at the Board Room of the Secretariat at 11am on Wednesday.
GFA COMMUNICATIONS