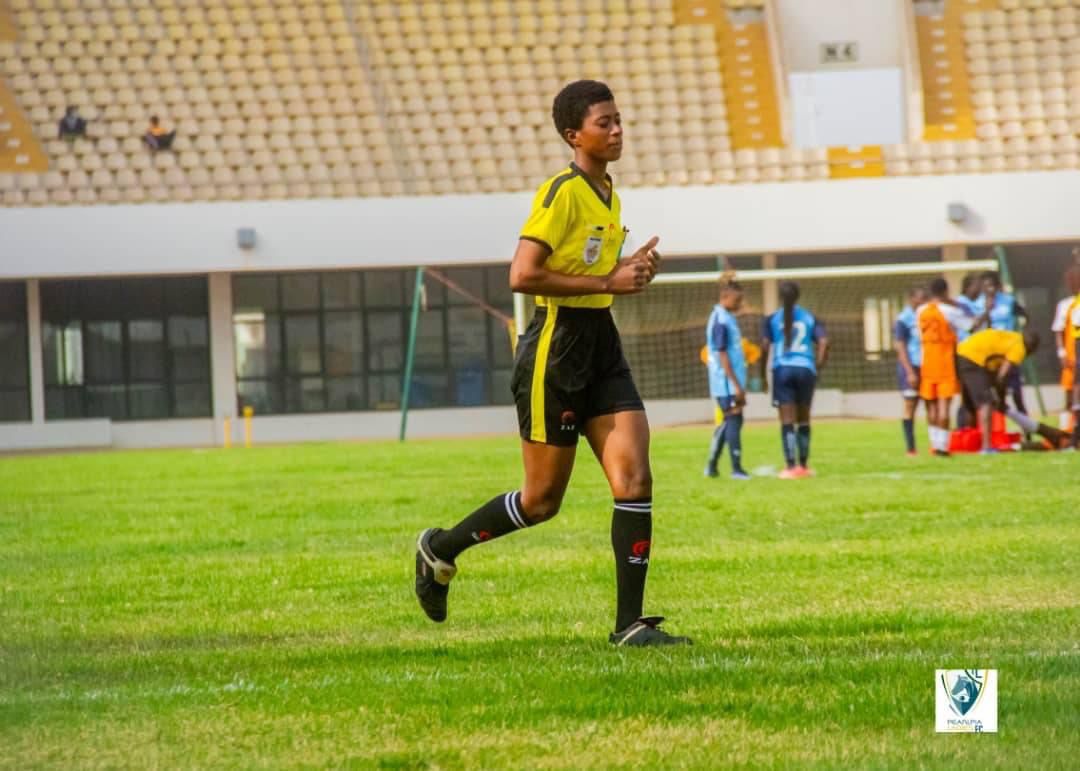 Eunice Bakibane, a product of the "Catch Them Young Refereeing" policy was the highlight of the final round of matches in the Malta Guinness Women's Premier League as she took charge of the match between Hasaacas Ladies and Faith Ladies at the Sekondi Gyandu Park.
Eunice Bakibane, a proud product of Awe Senior High School in the Upper East Region of Ghana, is one of the best young referees discovered by the Referees department through the Catch Them Young policy.
Miss Bakibane took charge of the game effortlessly and also applied the laws to the admiration of spectators.
The game ended 1:0 in favor of Hasaacas Ladies as they qualified for yet another Women's Premier League final against Ampem Darkoa Ladies.
The Catch Them Young refereeing Policy was launched two years ago by President Kurt E.S Okraku who is of strong conviction that, there is the need to imbibe the needed values in referees at an early stage and train them to attain the highest level in refereeing.
The program is aimed at unearthing young talented referees, between the ages of 13-16 in the field of officiating across the country.
GFA COMMUNICATIONS