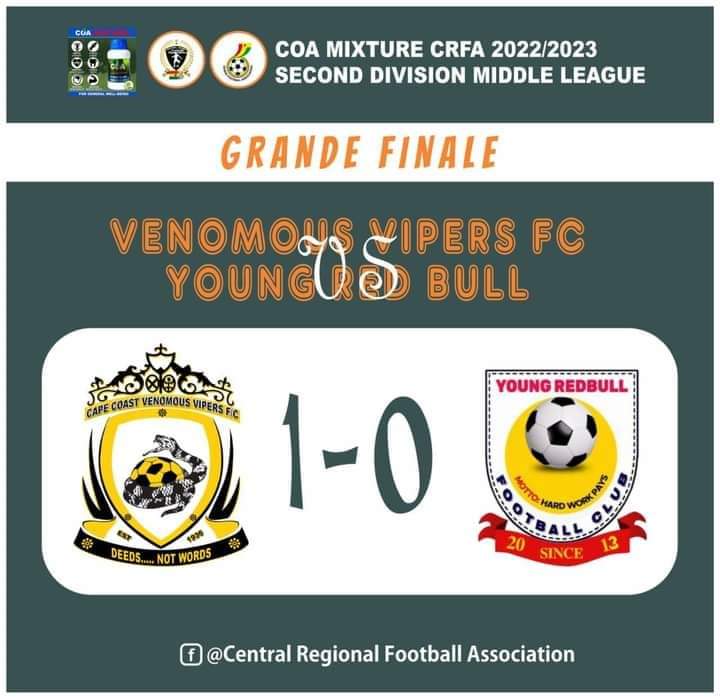 Former Premier League side Cape Coast Venomous Vipers have qualified for next seasons Access Bank Division One League after posting a 1-0 win over Young Red Bull FC in the finals of the Central Regional Division Two middle League.
Albert Ato Hammond scored the only goal of the match to give his side passage to the second tier League.
Vipers, a veteran of the Ghanaian game have been outstanding throughout the season having gone through the entire campaign with an unblemished record to secure the ticket.
They were one of the first clubs to be invited to take part in the first ever League in 1956 during the amateur football stage.
The Cape Coast side were in and out of the Ghanaian top flight until 1990 when they got relegated from the top echelons of Ghana football.
The  wait for professional football is now over as they will partake in the second tier League and look set to face their long time City rivals Cape Coast Mysterious Ebusua Dwarfs.
Venomous Vipers will compete in Zone Two of the Access Bank Division One League.
GFA COMMUNICATIONS