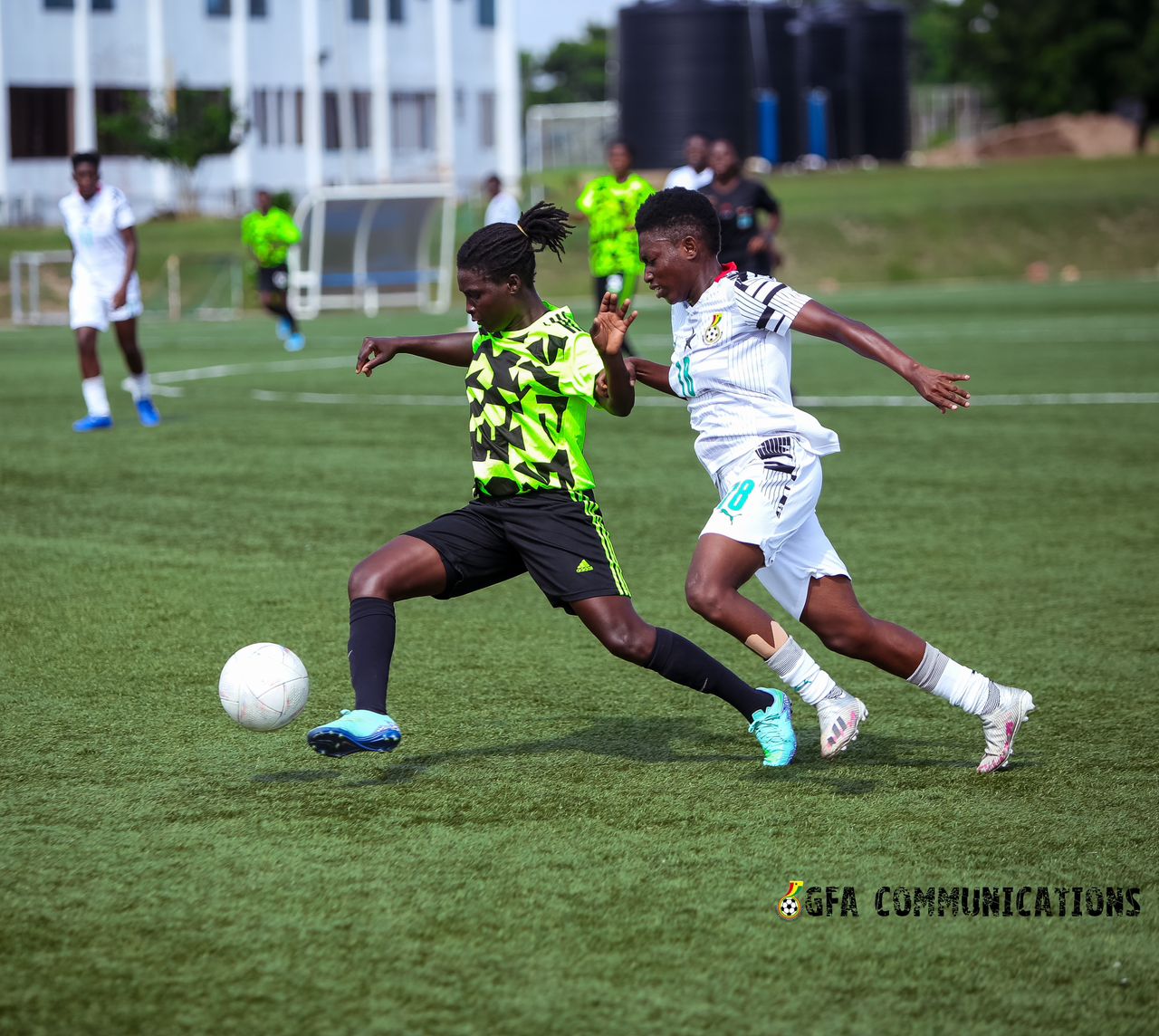 Coach of the Black Princesses Yussif Basigi says the team will not underestimate any opponent in the forthcoming FIFA Women's U-20 World Cup qualifiers that kicks off this weekend.
The team is currently in Prampram preparing for the second round qualifier against Guinea-Bissau and Yussif Basigi has been giving updates on his team, the absence of some key players and regrouping after the WAFU B tournament in Kumasi.
Read on for the full transcript:
On training and numbers
Training is going on well and though we are here in our numbers, we are still screening the players but we are not bringing them in batches as they all came at once. As we are getting on, the number will be reduced to Thirty so they are all showing glimpses of good performance.
On player selection
We picked some of the players during the Middle League and they are putting up good performances and some players were already in the data base so we brought them here to have a second look at them.
On downsizing the squad
Cutting the team down to the final squad won't be easy and will be based on performance and so my technical team will be objective in settling on the final squad.
On the qualifiers
This qualifiers is elimination so we must go all out whether we are playing home or away. We are noted for qualifying all the time for the U-20 World Cup and so we must do our best and qualify and we are working towards it.
On making another FIFA U-20 Women's World Cup
We want to prepare very well and qualify for Columbia and it starts from the qualifying stage. The players were impressive in Kumasi for the WAFU B tournament and I think we need to replicate it during this World Cup qualifying stage. Even though I have missed the services of Faiza and Maafia Nyame, I think I have a replacement for them for now.
On expectations
I know Ghanaians are expecting a lot from the team because of their splendid performance during the WAFU B Girls Cup in Kumasi and I think they will even be better during these qualifiers.
On Guinea-Bissau
Our game against Guinea Bissau will be the first game and we are not underestimating any opponent but we will work hard and take it game after game. The Black Princesses will play Guinea Bissau on Sunday, October 8 in the second round of the FIFA U20 Women's World Cup qualifiers.
GFA COMMUNICATIONS