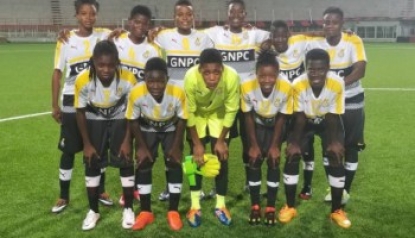 The Black Princesses will host their Kenyan counterparts in the 2018 FIFA U20 Women's World Cup match at the Cape Coast Stadium this weekend.
The game will be played at 3pm (local time) on Sunday, November 5 at the Cape Coast stadium.
A delegation made up of 18 players and the technical team are expected to arrive in Cape Coast for the match.
Ghana made it to this stage of the qualifiers after beating Algeria in a two legged tie last month.
Winner of the game between Ghana and Kenya will advance to the last stage of the qualifiers for a place in the World Cup which will be played in France.