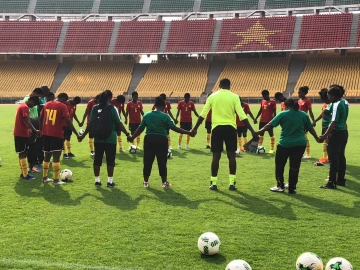 The Black Princesses have held their Cameroonian counterparts to a 1-1 draw in their FIFA U20 World Cup final qualifying match.
Priscilla Adubea's 52nd strike restored parity for Ghana ahead of a crucial second leg tie to be played at the Cape Coast Stadium.
The Cameroonian's took the lead in the first half before coach Yusuf Basigi's side responded in the second half of the game.
Ghana will now hope for a win or a goalless draw to book a place in the FIFA U20 World Cup which will be staged in France in August.
Ghana was one of Africa's representatives in the last edition of the competition.