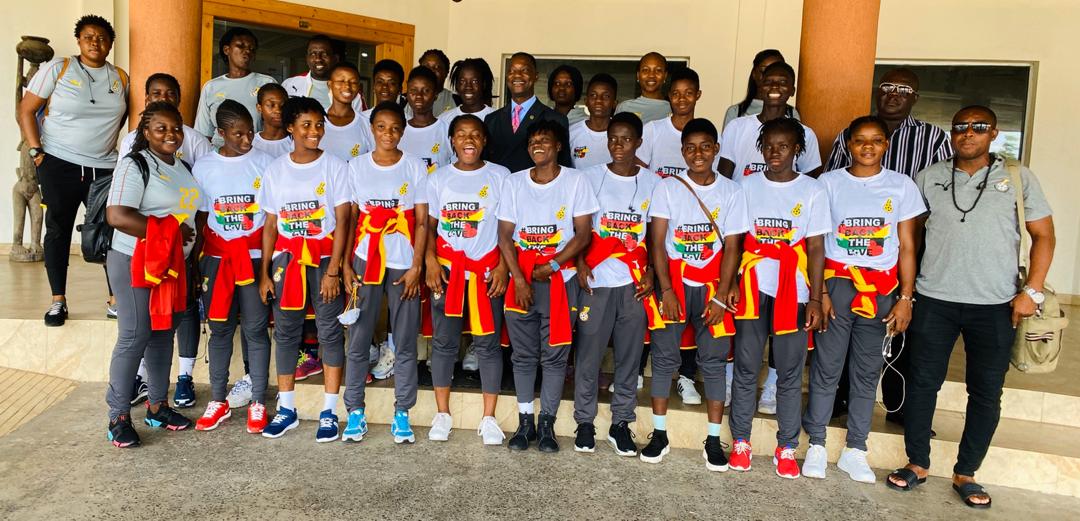 The Black Maidens have arrived in Ghana safely after recording a 2-0 first-leg victory over Liberia in the 2020 FIFA U17 Women's World Cup qualifiers.
A contingent consisting of the playing body, technical staff, some management officials and led by Executive Council member and Management Committee Chairman, Nana Sarfo Oduro touched down at the Terminal 3 of the Kotoka International Airport at 19:00 GMT.
On arrival, Head Coach Baba Nuhu shared some few words with the press on the game played and the way forward for the team.
"We thank God we have arrived safely with all credit to the players and technical team because it was not an easy task. Before we left, I mentioned that we don't have to look at the name Liberia and predict a walkover even though, we knew we were going to beat them and you saw it in the first half."
"Majority of the girls are new so we had to encourage them. And they came back to deliver in the second half where they got two chances and scored."
"We thank God for the victory. We will make sure we correct all mistakes identified and make amends in the second leg."
The Black Maidens will continue camping at the Ghanaman Soccer Centre of Excellence, Prampram ahead of the return encounter in two weeks.