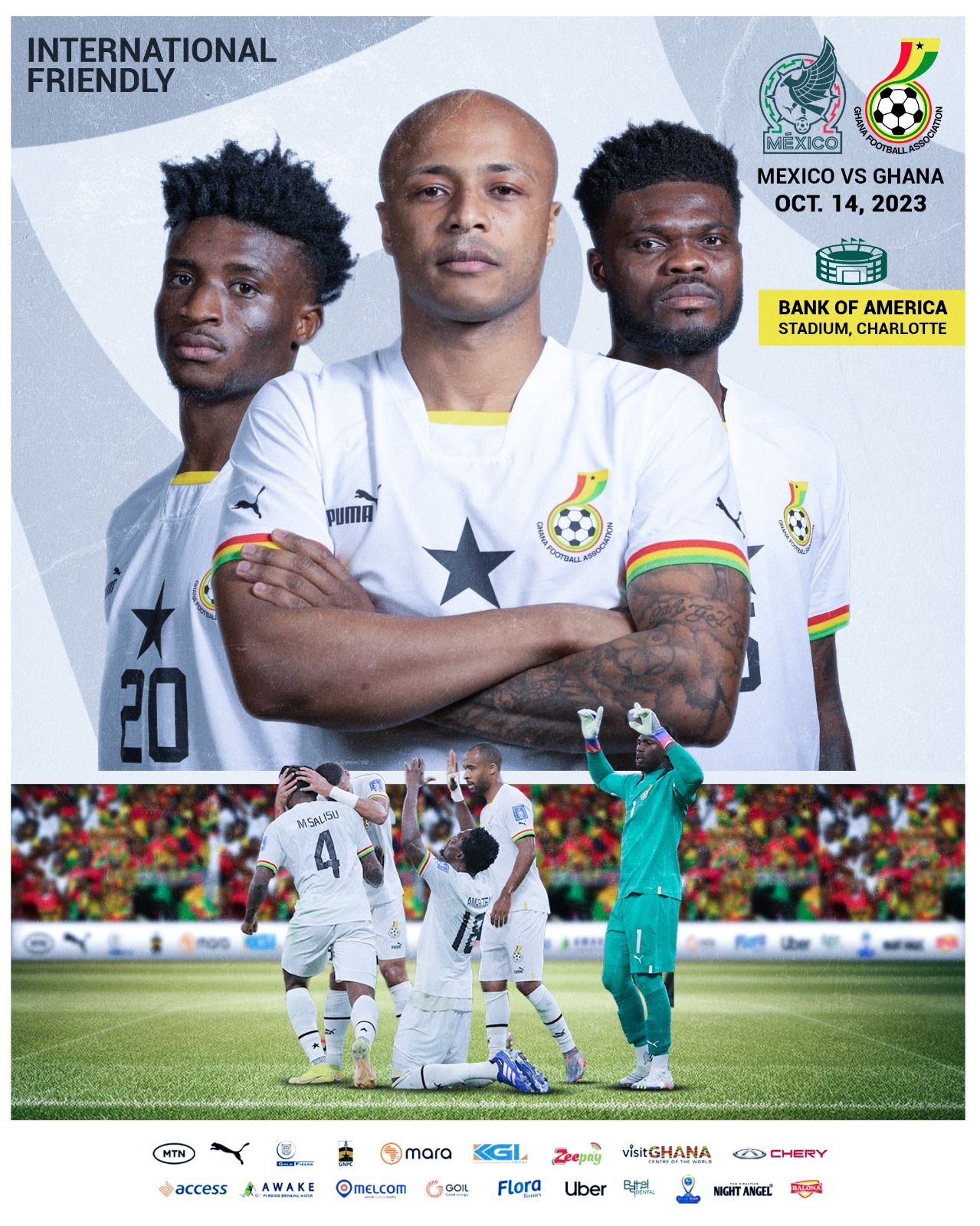 Tickets for the match go on sale Friday, Aug. 11 at 10 a.m. ET through SomosLocales.com
The Ghana Football Association, the Federación Mexicana de Fútbol (FMF) and Soccer United Marketing (SUM) wish to announce that Charlotte's Bank of America Stadium has been selected as host of the October 14 MexTour International friendly match, between 2023 Concacaf Gold Cup champions Mexico and African powerhouse Ghana.
Tickets for the match in Charlotte will go on sale this Friday, August 11 at 10 a.m. ET, through www.SomosLocales.com.
Fans are also encouraged to pre-register on the site for the opportunity to have first access to purchase limited ticket inventory for all MexTour matches.
Media Assets: Assets for this announcement, including images, videos, and logos can be found HERE
The Ghana match in Charlotte is part of a four-match MexTour fall series that includes:
History of Mexico vs. Ghana
Total matches: 3
Record: 3 wins, 0 losses, 0 draws
Total goals scored: Mexico 4, Ghana 1
Last match: June 28, 2017
. Houston Texas – Mexico 1 vs. Ghana 0
The Bank of America Stadium, home of MLS' Charlotte FC and NFL's Carolina Panthers, is a frequent host of MexTour matches, as well as international competitions like the Concacaf Gold Cup. Mexico last played in Charlotte on October 27, 2021, in a 3-2 MexTour defeat to Ecuador.
Both Ghana and Mexico will use the match to prepare for the FIFA World Cup qualifiers that take off in November while reaching their fervent fan base across North America.
Media Accreditation
Media accreditations for the match are not yet available. An alert will be sent to media when the process opens.
Ghana will later take on the United States of America at GEODIS Park in Nashville on Tuesday, October 17, 2023.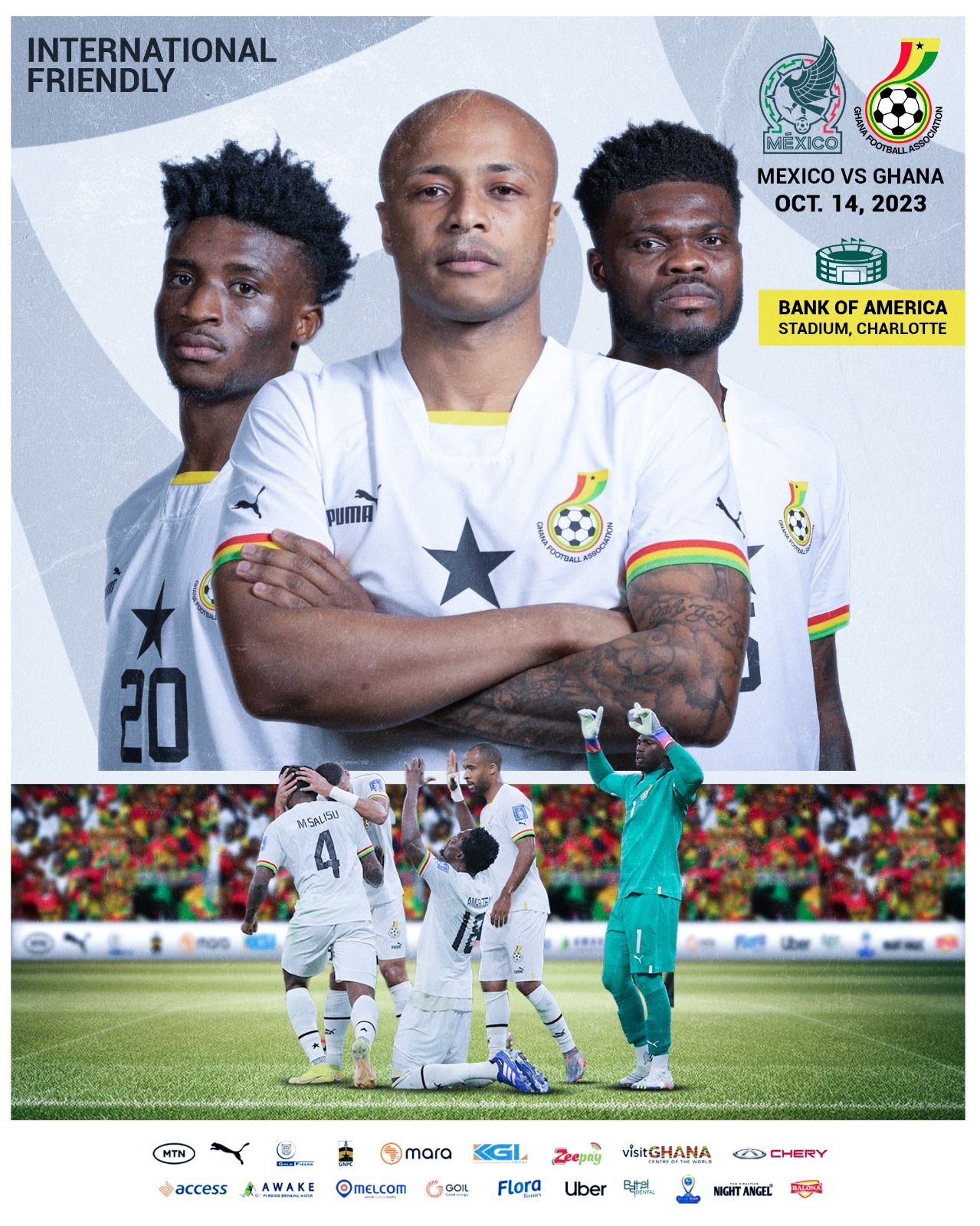 GFA COMMUNICATIONS