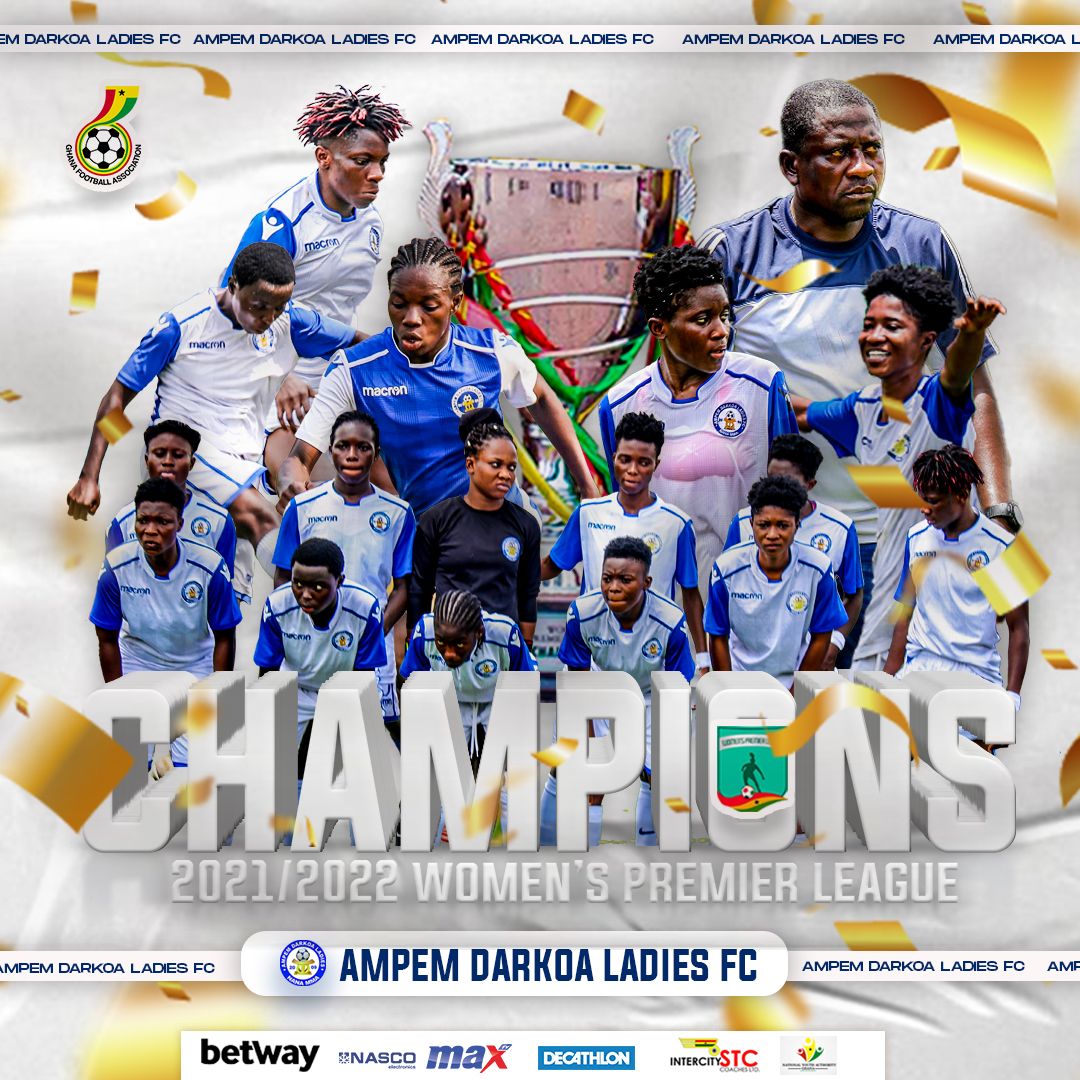 Ghana's Women's Premier League champions, Ampem Darkoa Ladies FC have been successful with their application for a license to participate in the upcoming CAF WOMEN'S Champions League 2022.
As part of the GFA's continuing implementation of the Club Licensing framework, the Club Licensing Department of the GFA working in line with the new CAF directives requested a license application from Hasaacas Ladies FC and Ampem Darkoa Ladies FC who were both in contention to be Ghana's sole representative in the continental showpiece.
In line with the current CAF and GFA Club Licensing Regulation, the applicants were assessed in five key areas: Sporting, Infrastructure, Personnel and Administration, Legal and Financial.
Based on these criteria, licenses were granted to both Ampem Darkoa Ladies and Hasaccas Ladies FC by the Club Licensing Committee acting as the First Instant Body to participate in the CAF Women's Champions League 2022.
The decision has already been communicated to the clubs and CAF.
The Club Licensing Department and the Committee wishes to congratulate the two clubs on a successful application process and acknowledge the efforts of many key personnel at the clubs for the time and contributions they made towards the successful application in this very short period.
Meanwhile, the department shall from time-to-time conduct Spot–Check inspection to ascertain the adherence and continuous compliance especially, to identify defects and its corresponding implementations as identified during the licensing process.
This process completes the legal qualification criteria for Ampem Darkoa Ladies FC who beat Hasaacas Ladies FC on penalties to win the Women's Premier League and clinch Ghana's only slot for the continental female competition.
The Ghana Football Association is grateful to the clubs for effectively working with the Association to meet the CAF deadline.
Ampem Darkoa Ladies FC will represent Ghana at the WAFU B qualifying tournament to seek qualification to the CAF Women's Champions League.