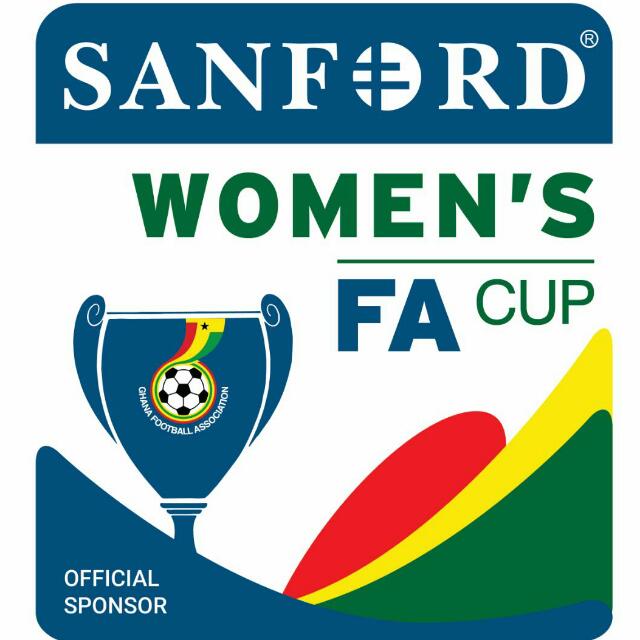 The 2017/18 Sanford Women FA Cup has officially been launched at the GFA Secretariat in Accra on Friday April 27.
The headline sponsor Sanford World Clinics presented a cheque of Two Hundred and Twelve Thousand Five Hundred Ghana Cedis (₵212,500.00) to the GFA as part payment for the sponsorship package for the competition.
The event was attended by Dr. Kwaku Darkwa, vice president of Sanford World Clinics, members of the Women's League and the Ghana Football Association.
The launch saw a live draw and pairings of teams to compete in the round of 32 which commences on the 5th and 6th of May 2018 at the various match venues.
Below are the pairings which have been grouped in the Northern and Southern sector:
NORTHERN SECTOR:
Ampeam Darkoa Ladies vrs Fabulous Ladies
Kumasi Sports Academy vrs Pearl Pea Ladies
Prisons Ladies vrs Northern Ladies
Supreme Ladies vrs Ashtown Ladies
SOUTHERN SECTOR
Immigration Ladies vrs Samaria Ladies
Ladies Strikers vrs Soccer Intellectuals
Halifax Ladies vrs Hasaacas Ladies
Police Ladies vrs Sea Lions Ladies