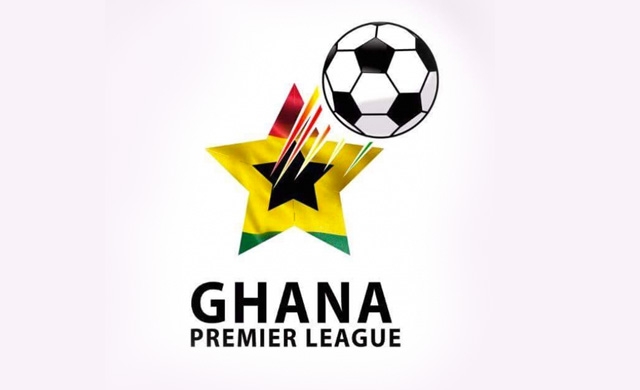 The 2017/18 Ghana Premier League has officially been launched and is set to commence this weekend (March 3&4) across the respect match venues.
The launch of this year's edition of the Elite league which was held at the forecourt of the GFA Secretariat in Accra on Monday evening also saw the official unveiling of the new Ghana Premier League logo.
The logo which has a glittering Star clad in the national colours with a football, signifies the passion of the nation.
Officials of broadcast sponsors StarTimes and Man-of-the-Match/Player of the Month Award sponsors, NASCO all announced special packages for this year's edition of the competition.
Head of Marketing and PR for StarTimes Ghana, Miss Akorfa Djankui announced their intentions to broadcast more Ghana Premier League matches on television in the coming season on their pay-per-view channel and also on their affiliate stations.
On her part, the Marketing manager of Electroland Ghana Limited (NASCO) Mrs. Adiza Kuburah Abu announced their decision to augment their prizes for respective winners of the Man of the match, player and coach of the month.
"For the 2017/2018 Ghana Premier League Season, each Man of the Match winner will go home with our new Nasco Magic Mobile Phone as well as a NASCO electronic shaving machine"
"For the player and coach of the month winners, we have again decided to upgrade the prize from a mobile phone to television sets. Every player of the month winner will be rewarded with a 32 inch NASCO LED television and a trophy with the winners' name inscribed on it.
"For every coach of the month winner, they will be rewarded with a bigger television;  a NASCO 40 inch LED television and a trophy, with their names boldly written on it", Mrs Abu revealed at Monday's launch.
Acting GFA President Mr. Kweku Eyiah reiterated the need to strengthen existing sponsorship relationships and ensure that the relationship is mutually beneficial.
"Sponsorship relationships should be mutually beneficial to both the sponsor and the sponsored, and the onus should be on all stakeholders to continue doing the right thing and make our sponsors happy, as well as attract new partners", he said.
Official and Reserve stripes for all participating clubs were unveiled ahead of the start of the new season.
Premier League Board chairman Mr. Ashford Tetteh Oku wished all participating clubs well ahead of the new season and assured clubs that the Board has put in place measures to ensure a  very successful season.