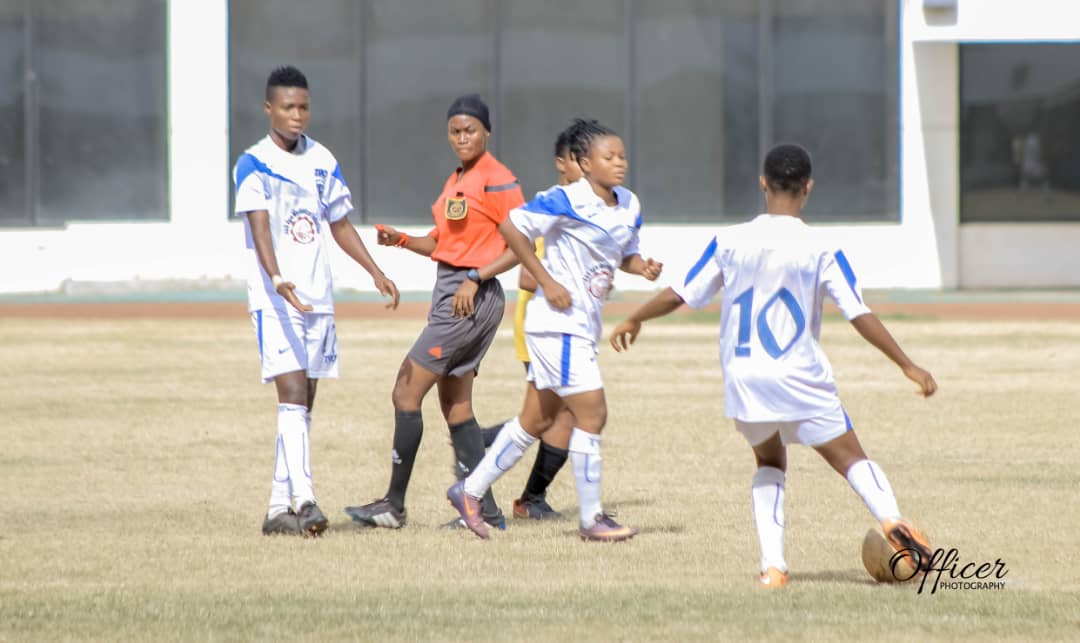 Match day 3 of the NC Special Women's competition saw Police Ladies come from behind to win 3-1 against Samaria Ladies.
 Samaria Ladies' Juliet Abankwah opened the score in the 32nd minute. Police Ladies came into the game strongly in the second half. They mounted massive pressure on their opponents  which resulted in Deborah Opoku handling the ball.
Substitute Faiza Ibrahim converted the spot kick to keep the score at one apiece in the 72nd minute. The second goal came from Black Maidens' Grace Animah's cross and Faiza's header in the 89th minute which gave Police Ladies the lead.
Five minutes into the extra time, goalkeeping error from Ayishatu Simpson resulted in Juanita chipping in another goal for Police Ladies keeping the score at 1-3.
In other matches, Fabulous Ladies won their first game 3-0 against Supreme ladies. Also in Group A, Kumasi Sports Academy drew blank at Ashtown Ladies.
In Group B, Pearlpia  Ladies lost 2-0 in their local derby with Northern Ladies.
After their game was rained off on Saturday, Prisons Ladies levelled the score with Ampem Darkoa 1-1.
It was an all drawn games in Group C. Sea Lions took on Ladystrikers and Soccer Intellectuals hosted Hasaacas and all these games ended in goalless draw.
The woes of Immigration Ladies were deepened by Halifax Ladies in Group D.