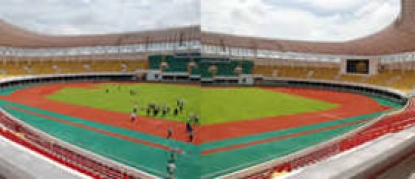 The Women's League Board (WLB) of the Ghana Football Association (GFA) has learnt with dismay and shock, the act of violence that erupted at the Tamale Stadium Annex on Saturday, May 14, after a National Women's League (NWL) match between Northern Ladies and Ampem Darkoa Ladies.
The WLB in no uncertain terms condemns the incident which resulted in the assault and subsequent hospitalization of Sonia Opoku , a player of Ampem Darkoa Ladies.
While wishing the affected player, Sonia Opoku a speedy recovery and return to action as quickly as possible, the Board gives the assurance that anyone found culpable in this act of violence would be dealt with according to the law.
The Board has referred the issue to the Disciplinary Committee for appropriate action, and gives the assurance that steps will be taken to ensure that the safety and security of all stakeholders remain paramount at all matches.
SIGNED
LEANIER A.O. ADDY
(CHAIRPERSON -WOMEN'S LEAGUE BOARD)