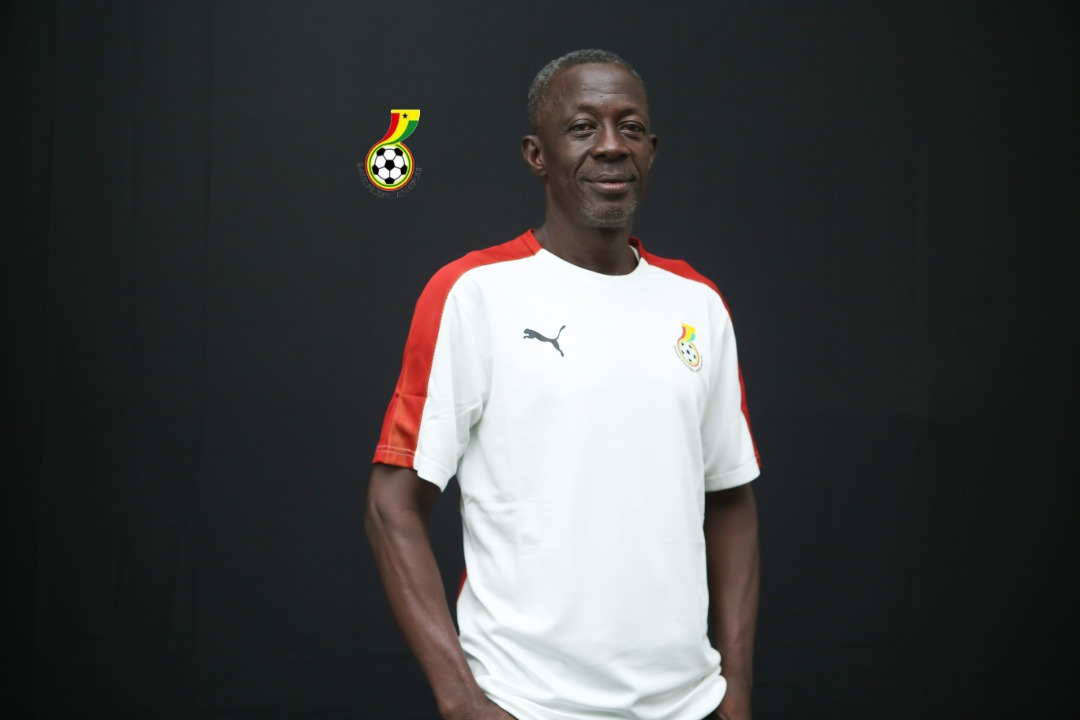 Black Starlets Coach Ben Fokuo has been speaking to the Communications team ahead of Ghana's WAFU U-17 Cup of Nations Group B opener against Nigeria.
Ghana drew a bye in the first round of games due to the number of teams in Group B (3). Nigeria lost their opening game against Cote D'Ivoire and a win for Ghana will send us through to the next stage of the competition.
Here is a transcript of our interview with Coach Ben Fukuo ahead of our game against Nigeria.
On preparation and mood ahead of Group B opener
We are well prepared for the first game. Due to our training matches that we had in Ghana. The training we had with the boys, the boys, what they go through and what they need to do before a competition, all have been done already.
We have had a series of matches and due to the matches, we played shows that the boys are ready for the tournament. And as we are going tomorrow, if you see the preparations and the mood of the boys in camp, a lot of corrections already done, shows that tomorrows match we are going to come out victorious.
On Nigeria and build to the game
Well, I don't know much about Nigeria team, what I know is that Nigeria is one of the countries with a lot of talents so we have worked towards, because if a country like Ghana, always playing against Nigeria is tough so due to that we need to prepare very well against a team like Nigeria. So, you don't meet Nigeria and become complacent. So, we are ready for Nigeria and we are well prepared for them tomorrow.
On Nigeria's loss to Cote D'Ivoire and if it is to Ghana's advantage
I know they lost to Cote D'Ivoire 1-0 but that doesn't matter at all. Because this our first match in the tournament and to be able to make it to the next stage tomorrows match is a match, we need to win and we are prepared for every country so far as I am concerned. As I said earlier, the spirit in camp, the focus of the players, the psychological edge and the mental toughness and everything is in place and I am sure that tomorrow the boys are going to deliver.
On approach to the game
We are not going to take any chances because this is our first match we are going to play against Nigeria as they lost to Cote D'Ivoire so for us everything we have to do to win the game, we have to do it.
On target of team at WAFU
Our target is to qualify to the AFCON, that is our main target. That will make us move forward to the AFCON and the World Cup. It's been a long time since we played at the AFCON and the World Cup so our target is to qualify for the AFCON and hopefully the World Cup in future.
On message to Ghanaians
My message to Ghanaians is that they should watch out for this U-17 team, the talents they have, we will go places. They should believe in these players; they should keep on supporting us with all their spirit and bringbackthelove. We are not going to disappoint any Ghanaian.
GFA COMMUNICATIONS