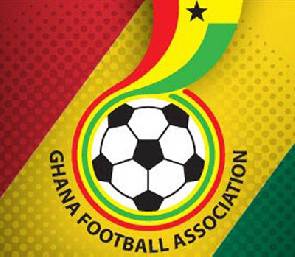 The Ghana Football Association is a privately owned Company Limited by Guarantee.
As part of the improved governance system being envisaged by the GFA, the Association is looking for qualified candidate to fill the position of a CHIEF FINANCE OFFICER.
The purpose of the position is to manage the entire financial administration of the GFA and submit all necessary reports to Management for effective decision making.
To assist the CEO of the GFA to achieve excellent football administration in Ghana.
The position holder would be reporting to the General Secretary/CEO of the Association. The job location is in Accra. The position holder would be responsible for the following duties:
JOB DESCRIPTION
MAIN OUTPUTS AND RESPONSIBILITIES FOR THIS POSITION  
SUBMIT THE FOLLOWING REPORTS:
• Monthly financial statement
• Annual budget of the GFA
• The Strategic Plan of the Association
• Monthly and quarterly budgetary Control of the GFA
• Monthly and quarterly financial statement
• Annual financial statement and ensure the coordination of both the external and internal Audit Functions.
• Ensure all statutory duties of the GFA are performed
• Attend all Executive Management Meetings to present financial reports and advise the Executive Management on all financial matters.
OPERATIONAL EFFICIENCY
• Review the Reconciliation of all Accountable Resources granted to Executives and Staff
• Oversee that Regulatory records are kept in accordance with the Laws of the country
• Ensure Annual closure of Accounting books at the end of the year
• Ensure the relationship between the GFA and the financial institutions are healthy.
• Ensure proper coordination between the clubs and the GFA and the Regional Football Associations.
• Ensure the integrity of the General Ledger at all times.
• Review the month end adjustments in the form of prepayments and accruals.
• Ensure the operation of the governance system of the GFA at all times.
• Review the depreciation computation on monthly basis.
• Ensure appropriate classification of expenses, revenues, Assets and Liabilities in the Accounting system to ensure accurate reporting at all times.
• Review the quarterly stocktaking of inventory at stores and value the stock for the quarterly accounts.
• Review all bank reconciliation reports and ensure that differences are investigated.
TECHNICAL JOB REQUIREMENTS
FORMAL EDUCATION ​-​Bachelor's Degree in Accounting. A Master's ​qualification would be an added advantage.
TECHNICAL /LEGAL CERTIFICATION  ​-​Qualified ACCA/ICA Member
EXPERIENCE ​​-​Ten year's experience in the related job schedule with at ​least five  years in Executive Management position.
JOB COMPETENCIES
SKILLS ​-​
(i)​Proficiency in the use of Microsoft Office Application
(ii)​Knowledge in Excel
​​(iii)​Knowledge in Sage Accounting Software would ​be an ​added ​advantage
Job Attributes ​​-
​(i)​ Interpersonal skills in meeting the demands from both ​internal and external customers.
​​(ii)​Good oral and written communication skills.