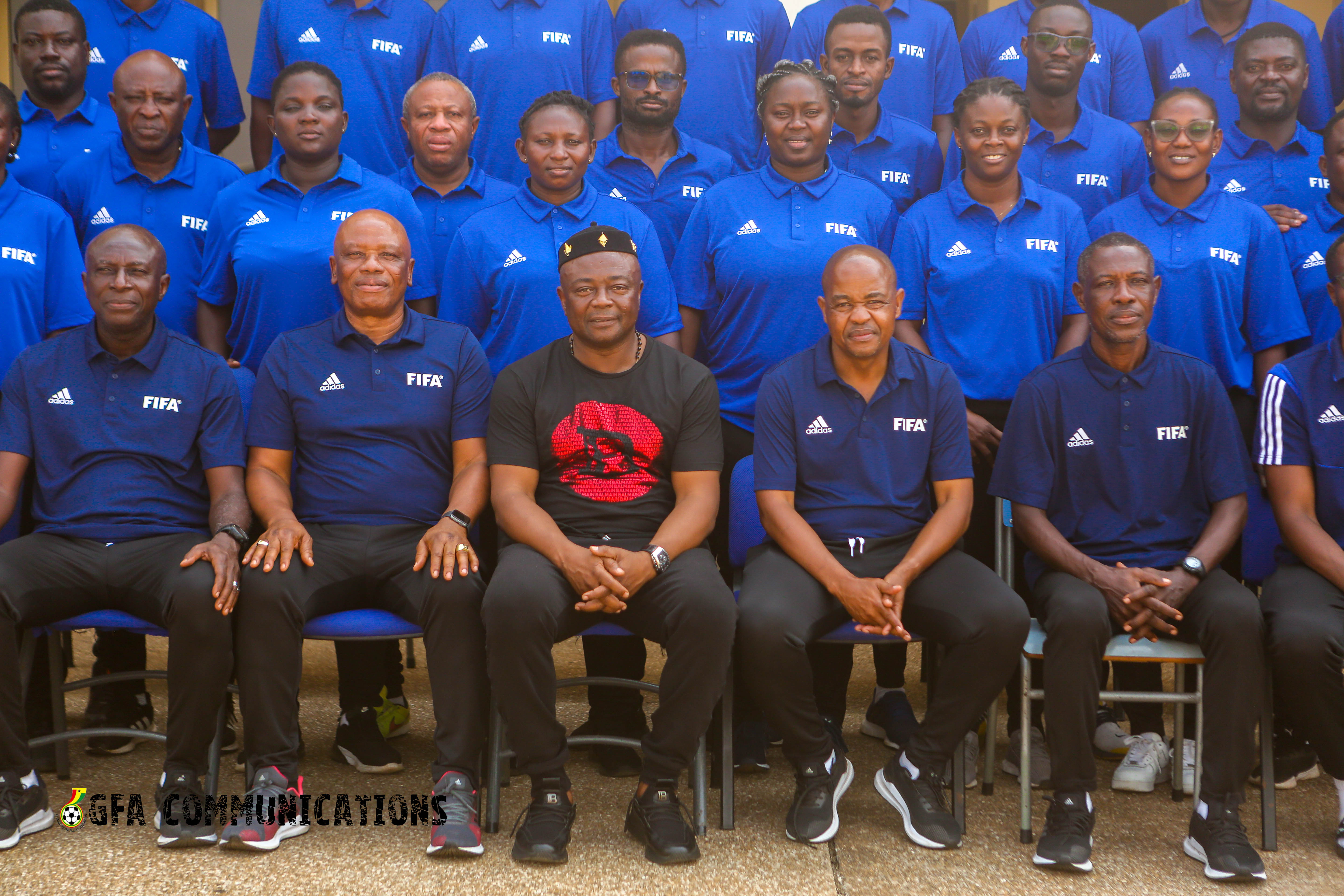 Twenty-five Youth Coaches are currently undergoing training at the Ghanaman Soccer Centre of Excellence at Prampram. The course which is under the auspices of FIFA in collaboration with the Ghana Football Association began on Monday, December 9, will close on Friday, December 13, 2023.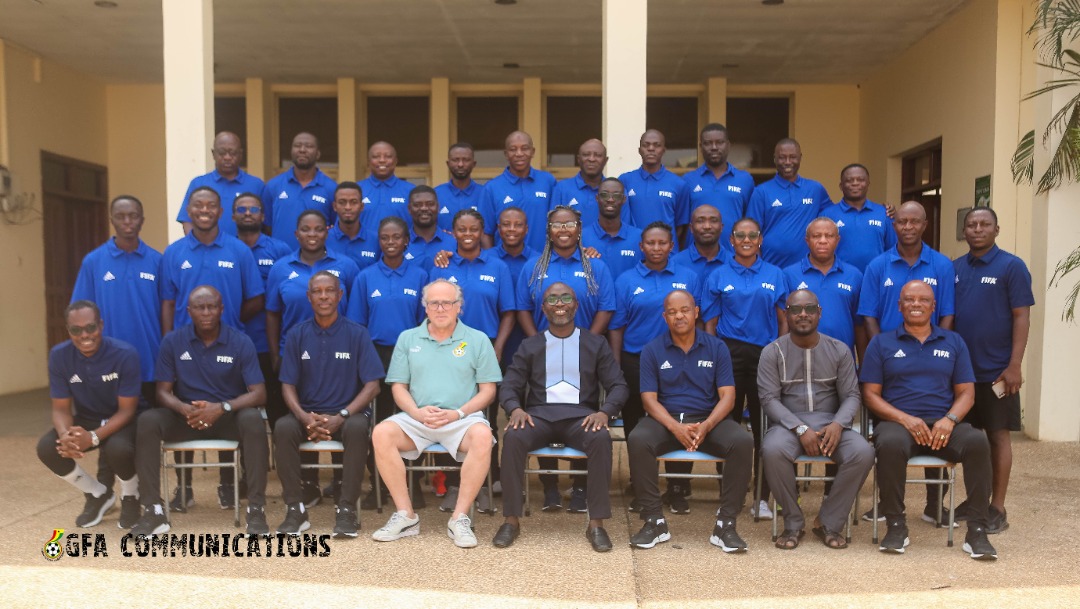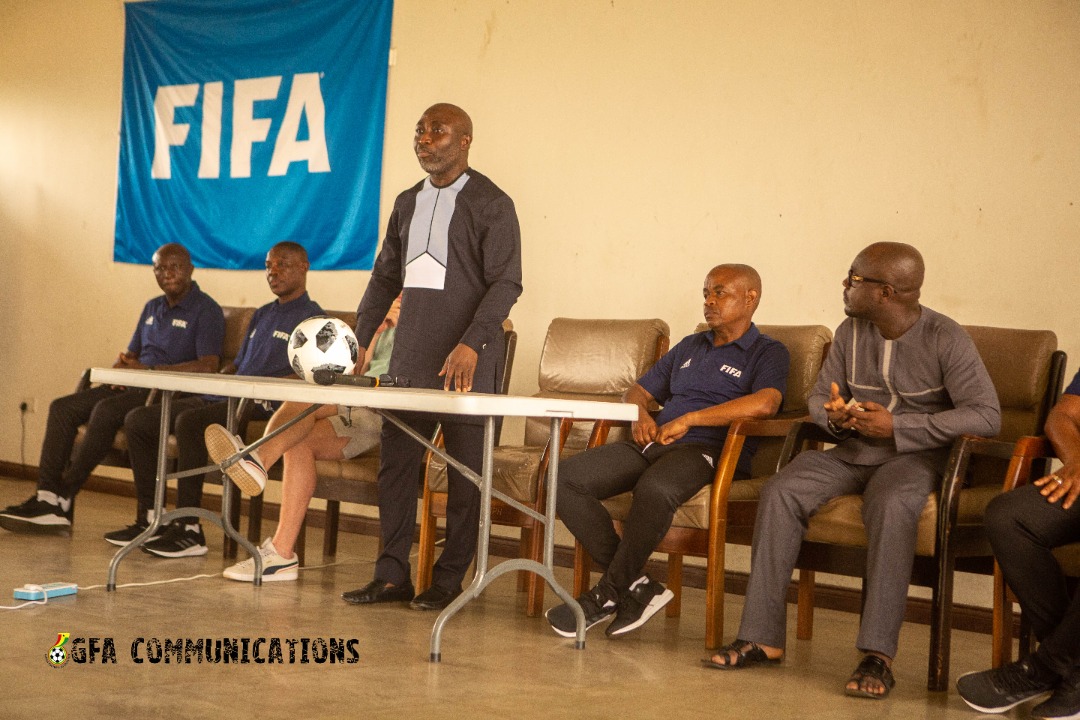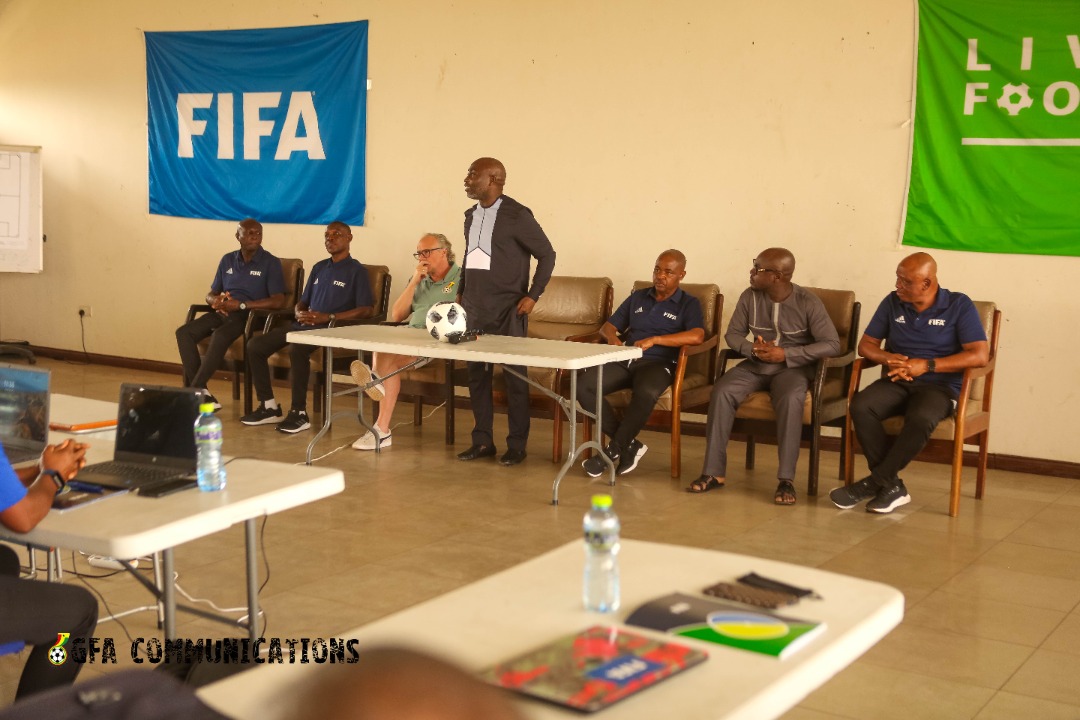 General Secretary Prosper Harrison Addo and Technical Director Bernhard Lippert opened the course on Monday.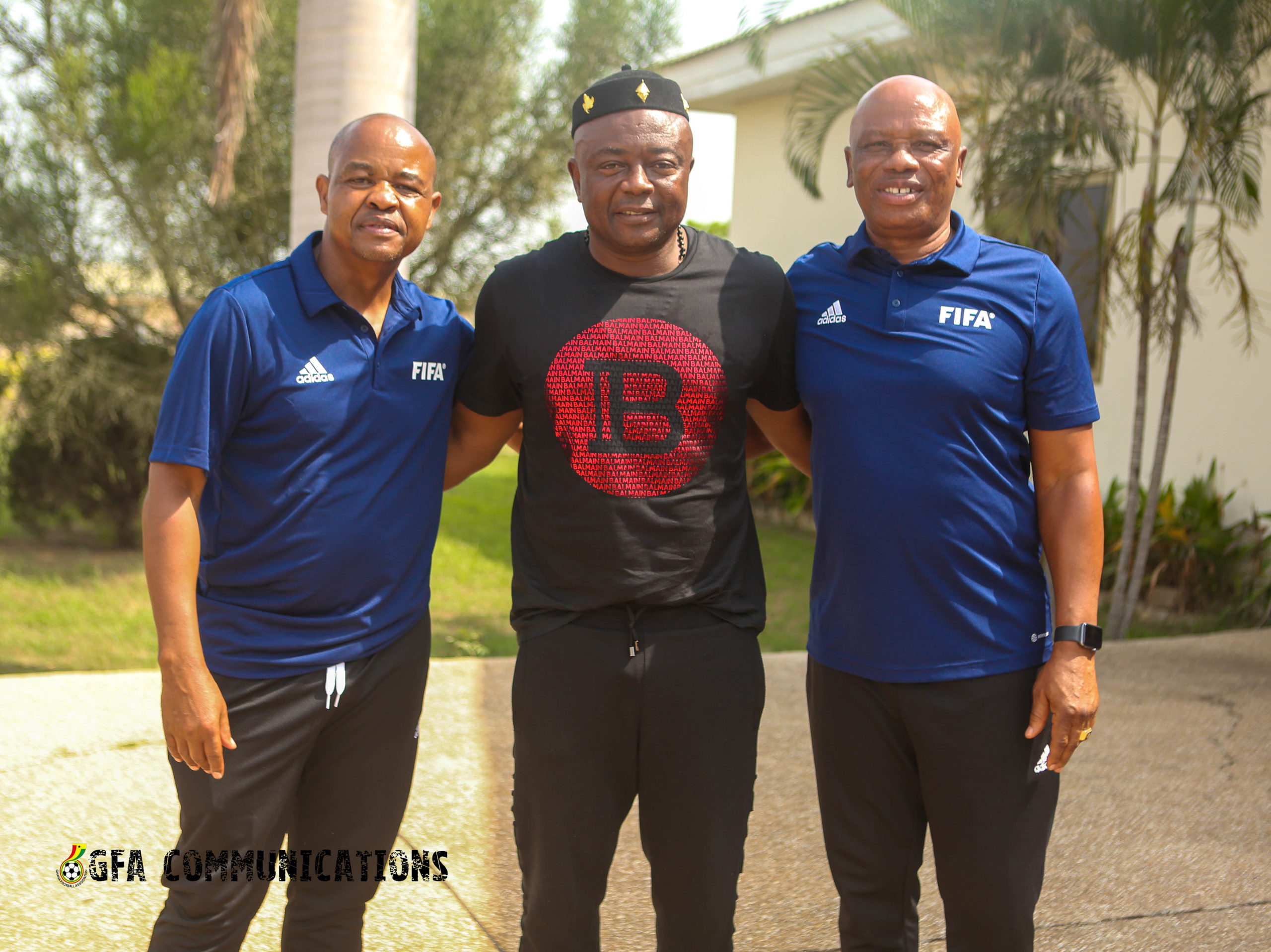 Former Ghana captain Abedi Ayew 'Pele' lectured the participants on Wednesday. He encouraged them to be professional in their dealings and be abreast with the modern trends of the game. The 1982 Africa Cup of Nations winner was in the company of former International goalkeeper Abukari Damba.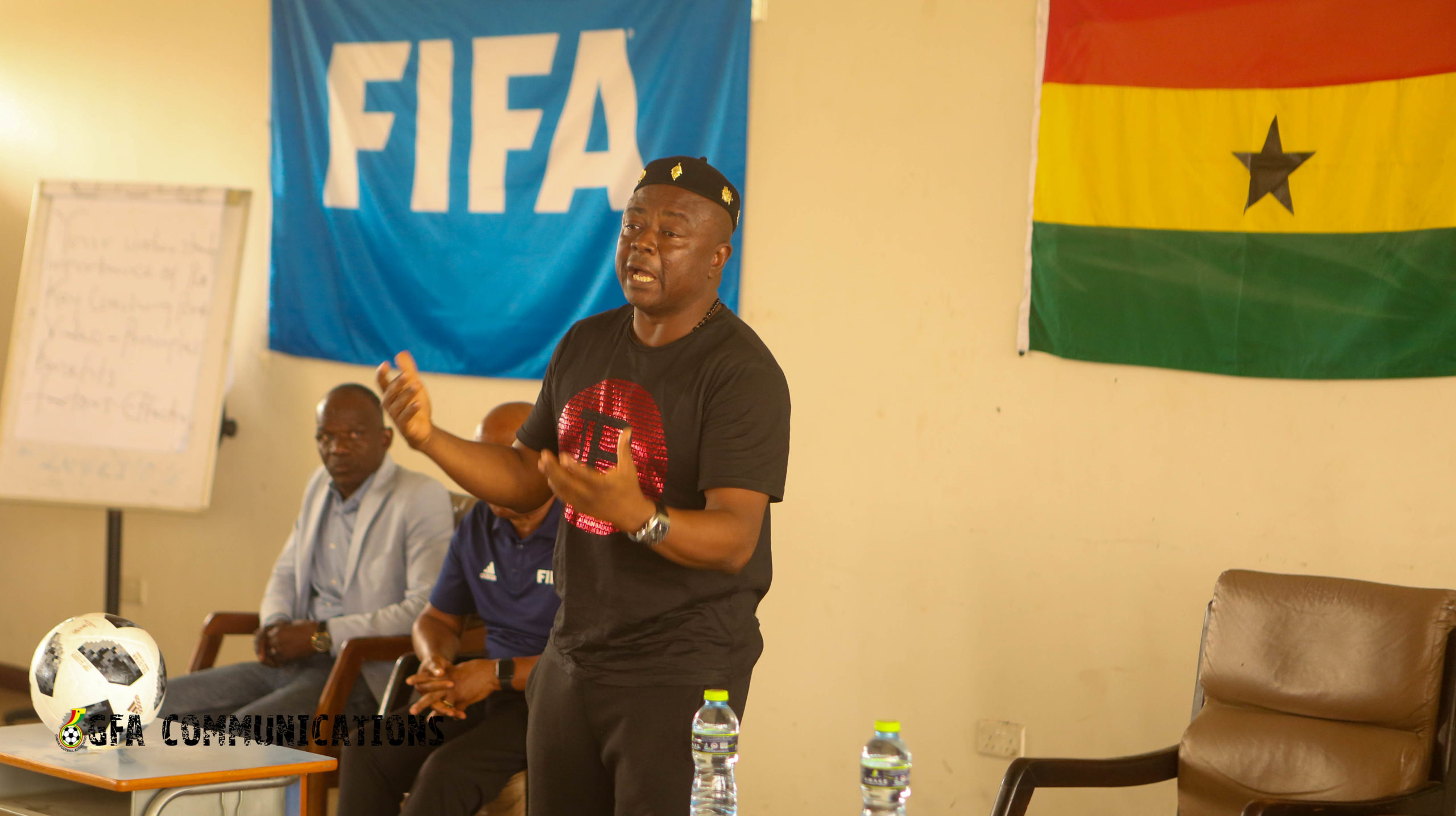 The Twenty-five coaches were selected from across the regions, the Premier League, Division One League, and Women's Premier League clubs.
FIFA Instructor, Frans Mogashoa is the officer in charge of the training with support from regional instructors Evans Adottey and Yusif Basigi.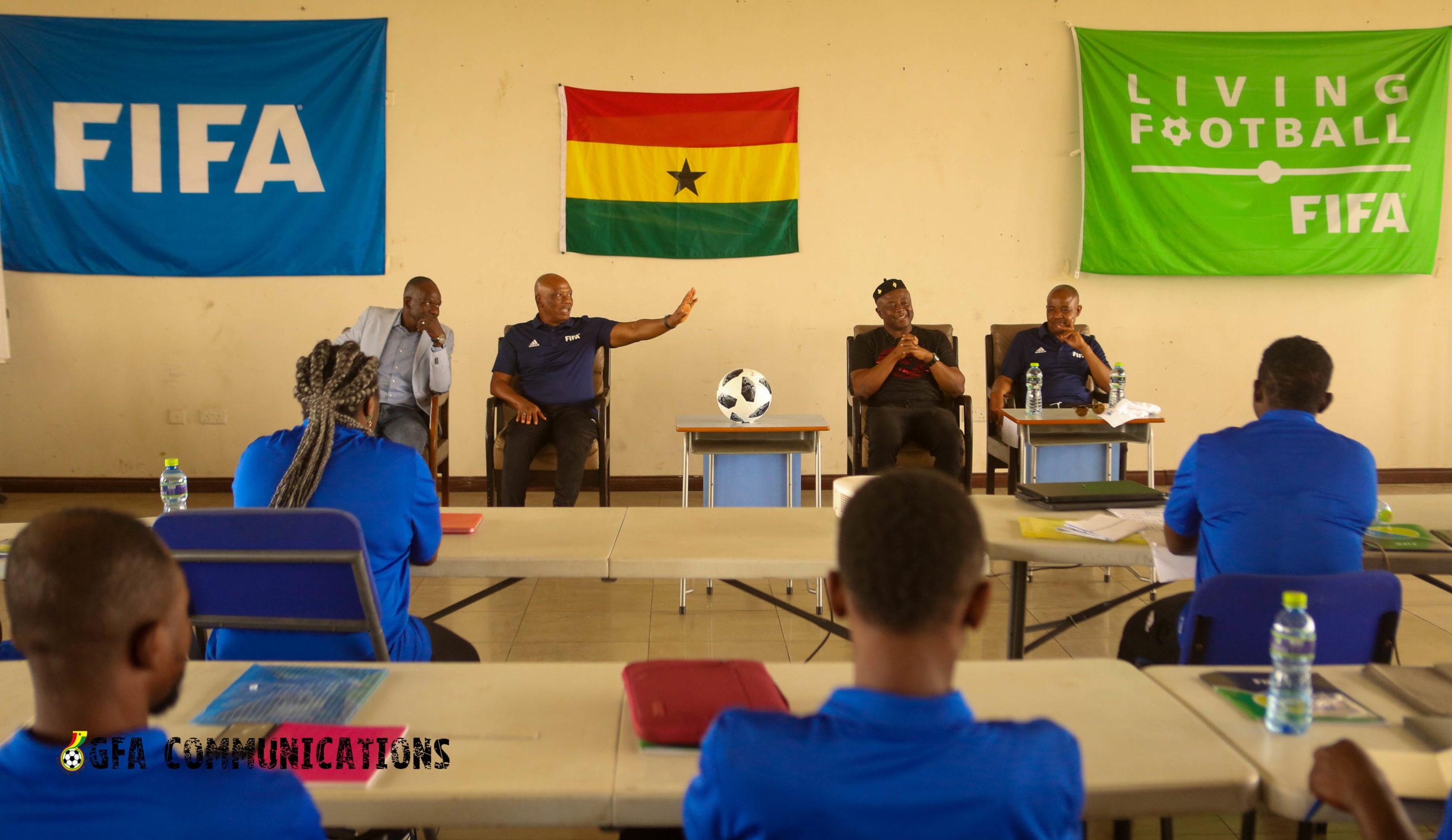 GFA Director of Coach Education, Prof Joseph Kwame Mintah, administrative manager Maxwell Caesar Kemeh and staff of the Technical Directorate are providing logistical and administrative support to the team of experts from FIFA.
GFA COMMUNICATIONS