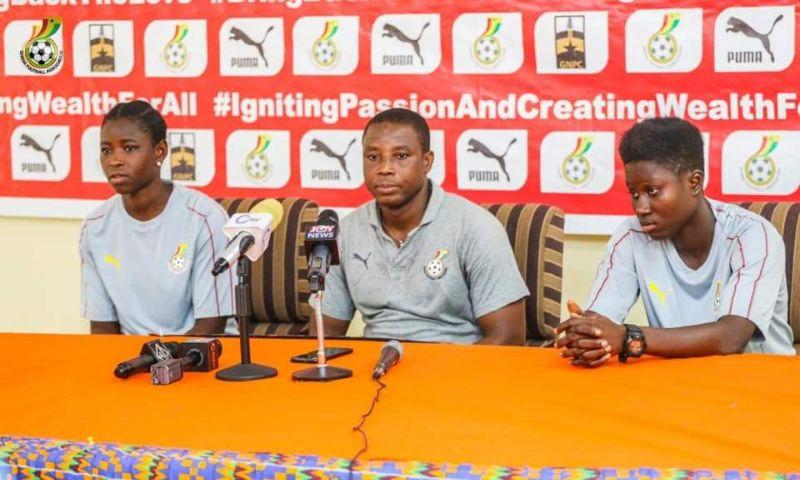 Maidens head coach, Baba Nuhu speaks ahead of Ghana's FIFA Under-17 Women's World Cup Qualifying ( U-17 WWCQ) second leg against Liberia.
Ghana beat Liberia 2-0 in the first leg a fortnight ago and will be seeking to win at home and qualify to the final round of the African qualifiers to India 2020.
The game is scheduled for the Accra Sports Stadium on Saturday, March 14, 2020 at 3 pm.
Here is a transcript of what transpired when coach Nuhu and captain Alhassan Basira faced the media at the official pre-match press conference on Friday: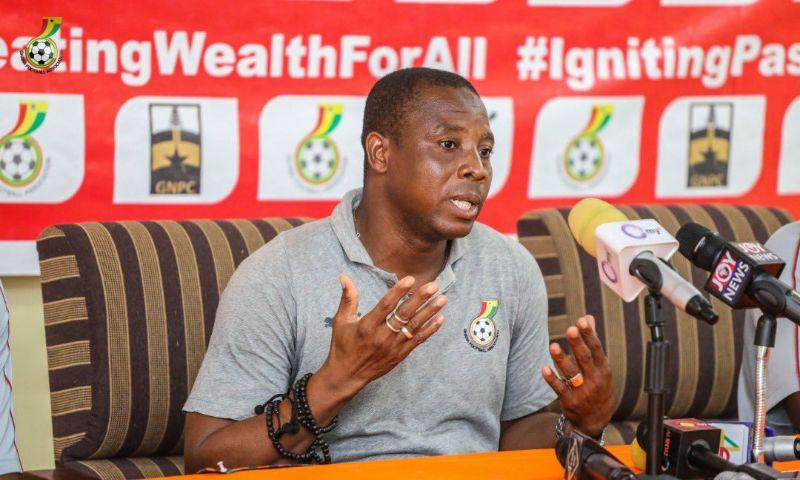 Black Maidens head coach Baba Nuhu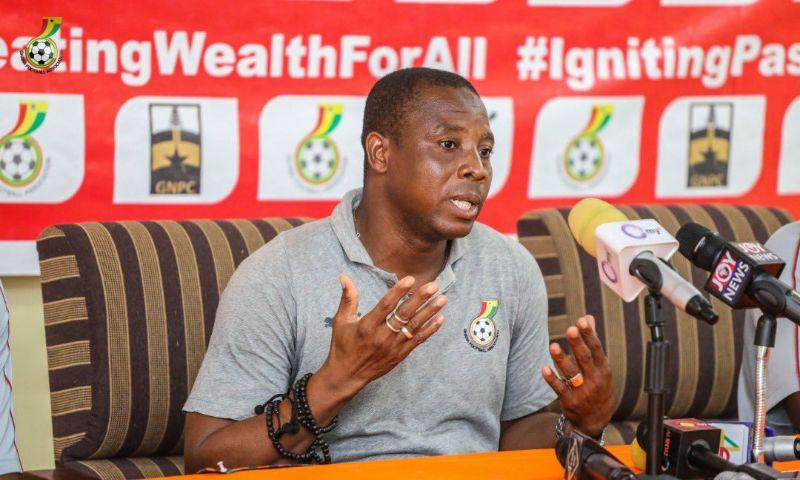 Black Maidens head coach Baba Nuhu
Is your team ready for the game?
Coach Nuhu: Since returning from Liberia a fortnight ago, we have been able to do a lot of things even though before the Liberia [first leg] match, we didn't have enough time to prepare. We had only four weeks to prepare for the first leg but we went into the game without any injury worries.
What lessons did you pick up from the 1st leg?
Coach Nuhu: During the match, we squandered a lot of chances and so returning back to Ghana, that is what we have been working on because our game plan was to stop their operations. In Liberia, we were able to stop them. We also took advantage of our strength and our strength is to always build up from the back, take them from the wings, bring in crosses, and then be able to score.
Are you under pressure to qualify Ghana to the India 2020 having in mind the success of your predecessors?
I haven't been under any pressure. I always try to do my best; if my best is not enough to meet the expectations of other people, there is little I can do about it. This is the level where we have to do our best to train them to play for Ghana. Women's football is not like the men's that at this stage you have to be looking for trophies. Even though we are aware of bringing back the love, we also have to have in mind that we have to take our time to develop these girls because without them we cannot talk about our Under-20 girls and the Black Queens. We also have to do well to put smiles on the faces of Ghanaians.
Is there something we need to know about this new crop of ladies?
The group we have at the moment is not bad at all. I'm only happy that we are playing the Women's League and majority of the girls are from these clubs so it's not like the previous times where you have to train the girls from scratch. This has more to do with tactics and to get them to understand [for example] if you are playing an away [game, this is] how you will want the team to play so when they understand this then you are good to go.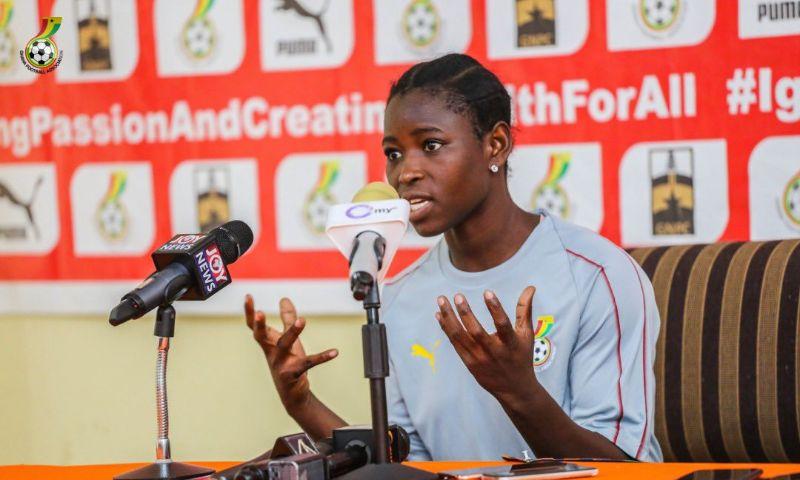 Team captain Alhassan Basira
How easy or difficult was the game against Liberia in the first leg and what's the plan for Saturday?
Basira: What we the players could see from the field was that the Liberian players were very aggressive but we were able to communicate on the field so we will be able to contain the pressure they were bringing to us. As coach said earlier on, majority of us have not had such exposure so we communicated well and it helped. And also coming back to Ghana, we've psyched ourselves.
As a team what have you been discussing?
Basira: We always talk about how we can improve and play better. The game is developing very fast so most of these countries, who were minnows before, are now doing tremendously well. All we want to do is to qualify for the World Cup and so far everything is on course.
What do you have for Ghanaians ahead of the game?
Basira: This is a very important game for us. We saw a very good crowd when we played them two weeks ago and so we expect Ghanaians to come and cheer us up to win convincingly.
GFA COMMUNICATIONS