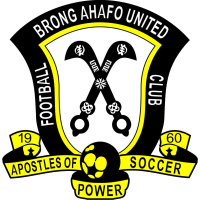 The Executive Council of the Ghana Football Association, at its Emergency Meeting held on Wednesday, July 7, 2021, ordered a TEMPORARY BAN on Brong Ahafo United FC from using the Sunyani, Coronation Park as its home venue with immediate effect.
This decision has become necessary due to the unfortunate incident that occurred during Match Day 27 between Brong Ahafo United FC and Real Tamale United FC played on Sunday, July 4, 2021.
The Division One League Board and the Competitions department are to determine the venue for the club's subsequent home matches.
This order is without prejudice to the determination of the case pending before the Disciplinary Committee.
Meanwhile, the GFA Prosecutor has been tasked to conclude his work on the match expediently and the Disciplinary Committee has been charged to hear the case in accordance with the GFA Regulations promptly.
GFA COMMUNICATIONS