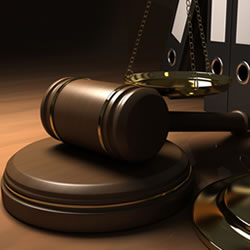 The GFA Disciplinary Committee has fined Sporting Mirren GH₵300 after being charged on one count of misconduct with regards to the GN Bank Division One League match played between them and Tema Youth FC at Saint Thomas Aquinas School Park.
In the said match, Sporting Mirren FC was alleged to have failed to control your supporters after the match when they insulted and attempted to physically assault the match officials prompting the intervention of the Police to rescue the match officials in violation of Articles 56, 58 and 59 of the Disciplinary Code and Articles 35(3)(c), 35(4) and 35(10) the GFA General Regulations in respect of this match.
PANEL 1. Prosper Harrison Addo, Esq. – Chairman 2. Eva Okyere - Member 3. W.O.1 J. W. Amoo - Member 4. Godsway Glah - Member Emmanuel Newton Dasoberi – Secretary
DEFENCE Sporting Mirren FC pleaded guilty in its Written Statement of Defence to the charge and waived his right to personal hearing.
PROCEEDINGS AND FINDINGS The Committee examined the depositions in the Charge Sheet, the written Statement of Defence and the reports of the match officials of the said match.
In his Statement of Defence, Sporting Mirren FC pleaded guilty to the charge but explained that: "We plead guilty to the charges and pled for leniency. We add that those who committed these act were not supporters of our club but people who stopped by to watch a game of soccer but were unhappy with the performance of the match officials. We concede that it was our duty to support the security officials present which we readily did to prevent any physical assault. Again we are sorry"
The Committee, after examining the evidence from both the Prosecutor and Sporting Mirren FC convicts the club on its own plea. The Committee also took judicial notice of the truthfulness of Sporting Mirren FC and the club's plea for leniency and accordingly factored it into its punishment of the club.
DECISION The Disciplinary Committee having satisfied itself that the evidence adduced before it supports the charge of misconduct, hereby imposes a fine of Three Hundred Ghana Cedis (GH¢300.00) on Sporting Mirren FC in accordance with Article 39(1)(b) of the GFA General Regulations, which shall be paid to the GFA within fourteen (14) days upon receipt of this Ruling, failing which Sporting Mirren FC shall automatically forfeit all subsequent matches after the said deadline in accordance with Article 15(b) of the GFA Disciplinary Code and Article 39(8)(b), 39(8)(d) and 39(8)(f) of the First Amendment to the GFA General Regulations.