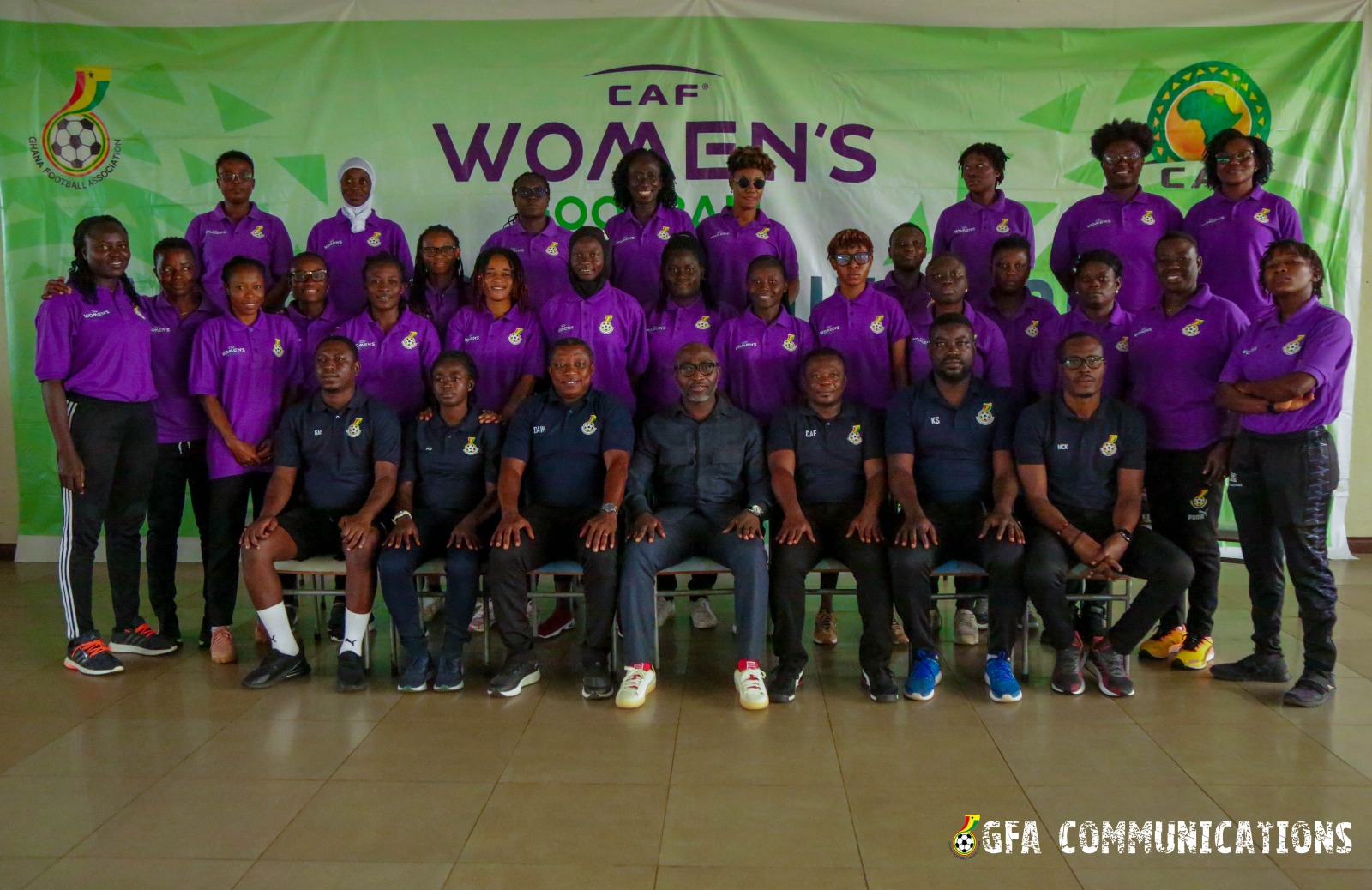 Female Coaches who took part in the CAF/GFA Licence C Coaching course have expressed their profound gratitude to the Confederation of African Football (CAF) and the Ghana Football Association for nominating them for the course and giving them the opportunity to acquire knowledge.
Thirty female coaches have been training at the Ghanaman Centre of Excellence at Prampram for the past two-months as part of efforts to increase the number of female coaches to close the gender gap demonstrated on the continent with regards to coaching.
The course which was designed for female coaches who have already acquired the Basic Certificate in coaching (GFA License D) and have practiced coaching ended on Saturday, July 29, 2023.  General Secretary Prosper Harrison Addo (Esq.) was at the Technical Centre for the closing ceremony.
The CAF Licence C course was in two (2) Modules, the first module was for ten (10) days after which the participants went for thirty (30) days mandatory internship and reported back for the second module.
Director of Coaching Education, Professor Joseph Kwame Mintah led the training with assistance and directives from Technical Director Bernhard Lippert and other GFA/CAF Instructors.
''I speak on behalf of my Colleague Coaches who took part in the course. We are very grateful to CAF and the GFA for nominating us for this sponsored CAF License C Coaching Course'' course lead Adelaide Adwoa Amofah told ghanafa.org.
''Each one of us was carefully selected based on capacity and potential to Impact Ghana Football. We come from diverse backgrounds - Coaches, Football Players, former National team Stars, Club owners, administrators etc. but we all did have License D certificates''.
''We started this transformational journey on May 22nd and today 29th July 2023 is our final day here at Prampram. It's been 20 days of intense training - physically and mentally, 157 contact hours in 20 days, plus 30 days Internship with clubs''
''We feel privileged but we also feel the responsibility- to whom much is given, much is expected. Our situation is that we have only 5 License C Female Coaches in Ghana now.  The number of female License C Coaches will increase by over 5 times in a few weeks, because we are confident that we will all be successful''
''We have received modern Scientific Coaching Theory and Practical Coaching Skills and strategic attitudinal approach to transform players and football in Ghana. We are poised and ready to deliver''
''On behalf of all the participants, I would like to thank CAF, the GFA, Prof. Joseph Mintah, the instructors and whoever helped to put together this course'' she added.
GFA COMMUNICATIONS