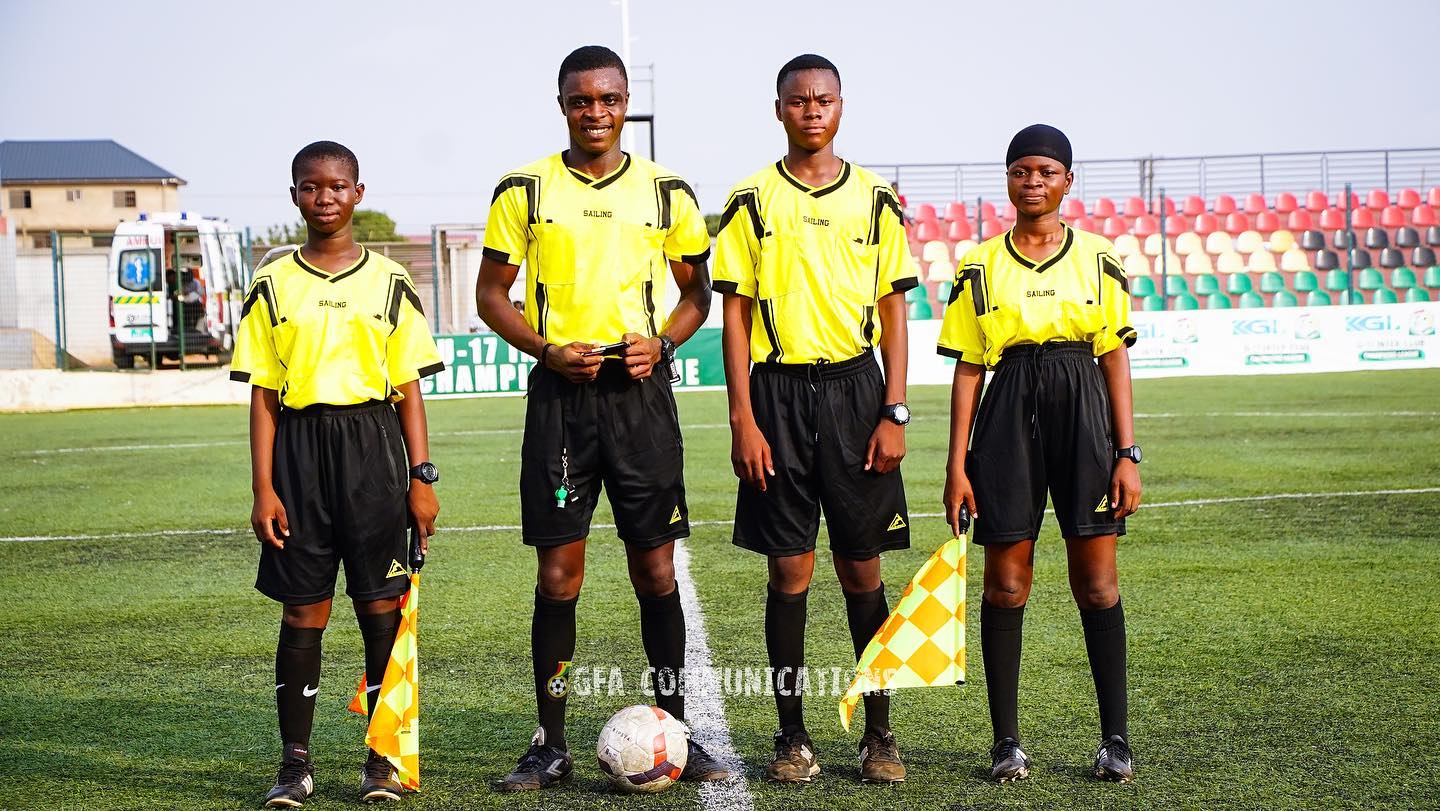 The Regional Football Associations have fully embraced the Catch Them Young Refereeing policy for various competitions in the ongoing football season. Products of the policy continue to shine across the ten Regions in all GFA/RFA sanctioned matches.
The Catch Them Young refereeing policy which was launched in August 2020, to unearth young talented referees was also designed to identify, educate and train young talents between the ages of 13-16 to officiate juvenile matches within their regions and other GFA sanctioned competitions.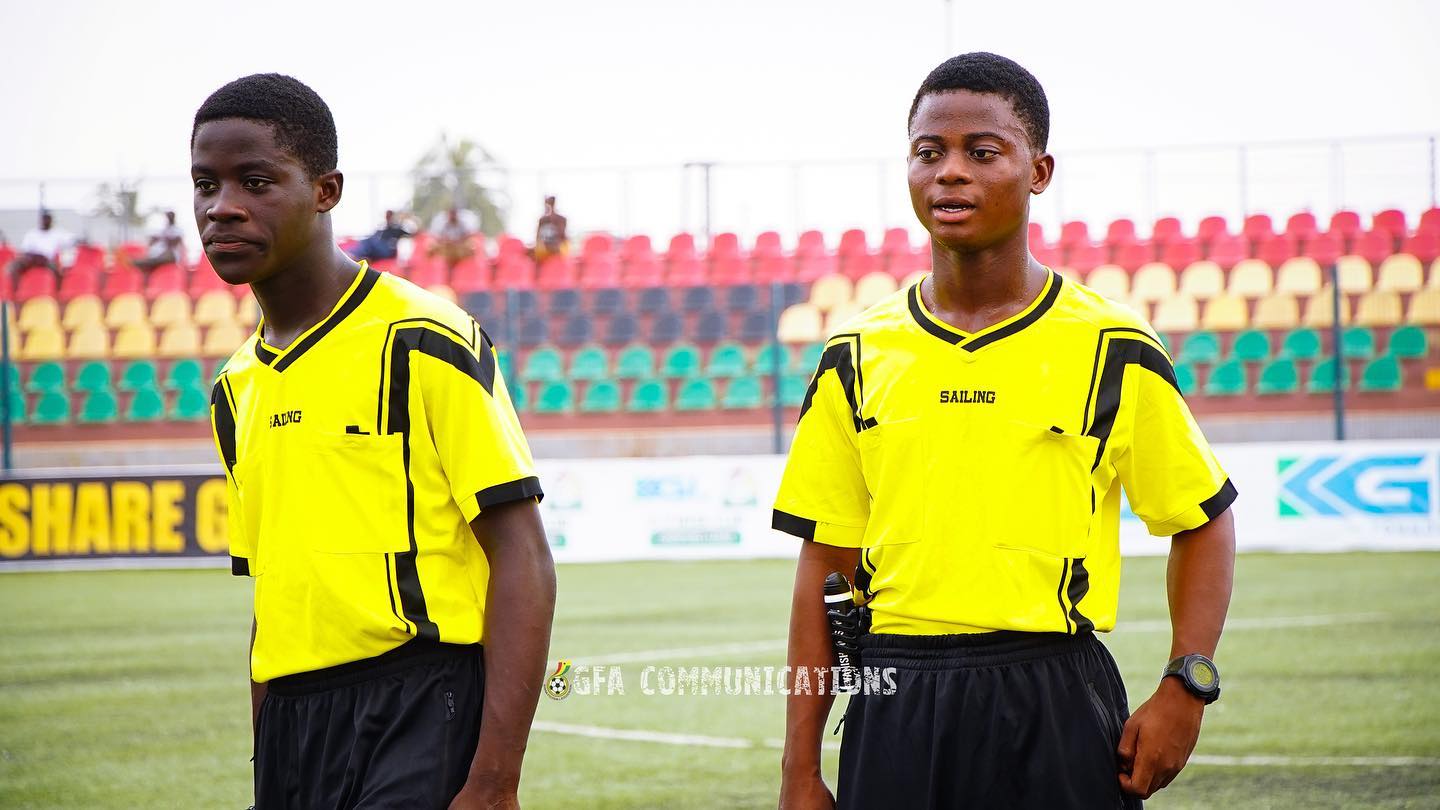 Over One thousand, two hundred and ninety-three young potential referees have been scouted, educated and trained across the country since the policy was launched three years ago.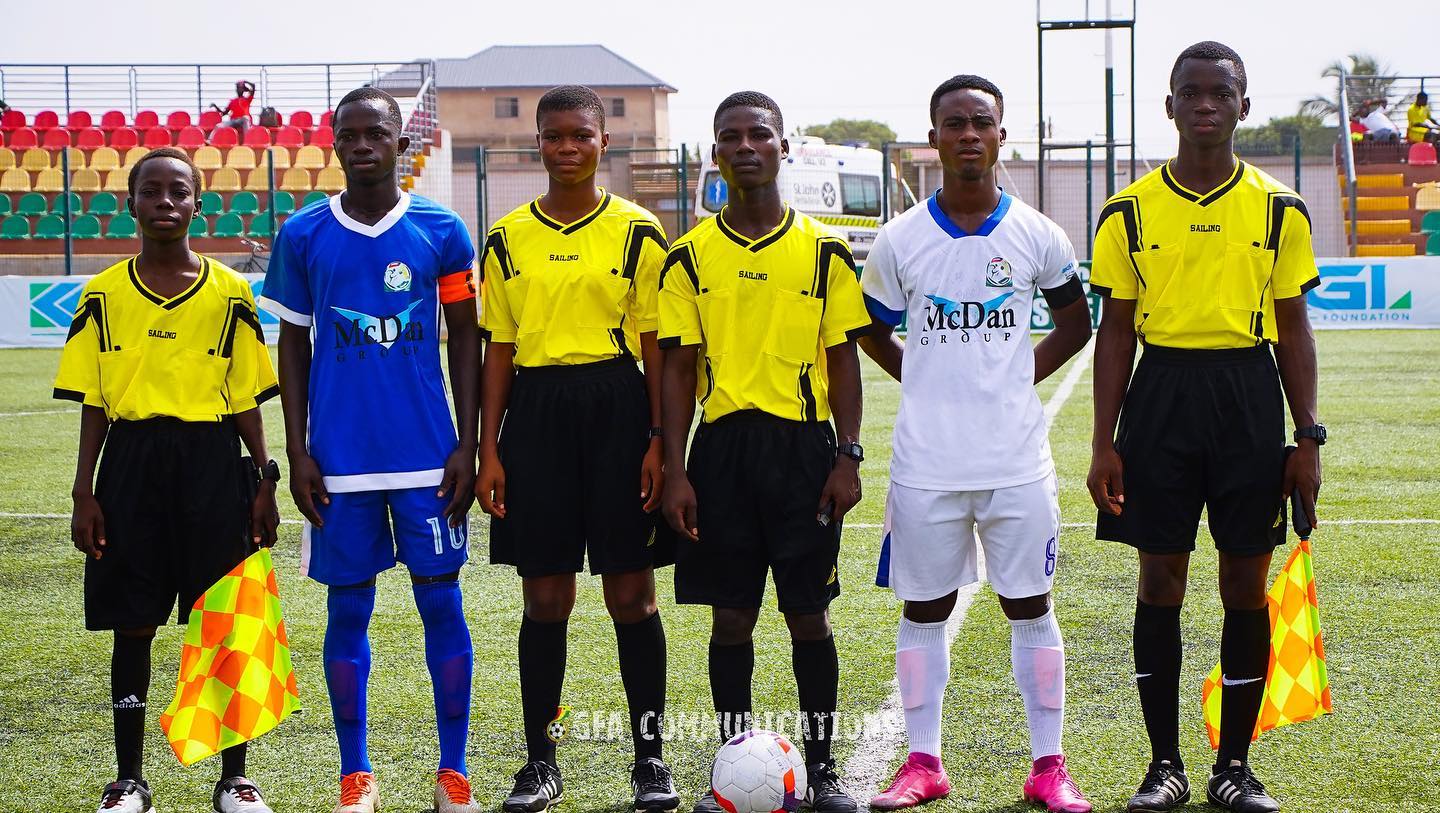 The breakdown includes Greater Accra (82), Eastern (201), Central (223), Western (105), Ashanti (33), Volta (112), Brong Ahafo (311), Northern (78), Upper East (43) and Upper West (105).
''Basically, we use these young referees for almost all our competitions in the Region without hitches and I would like to commend the GFA for the concept and also thank the Referees Department for the regular training'' Chairman of the Northern Regional Football Association Alhaji Abu Hassan told ghanafa.org.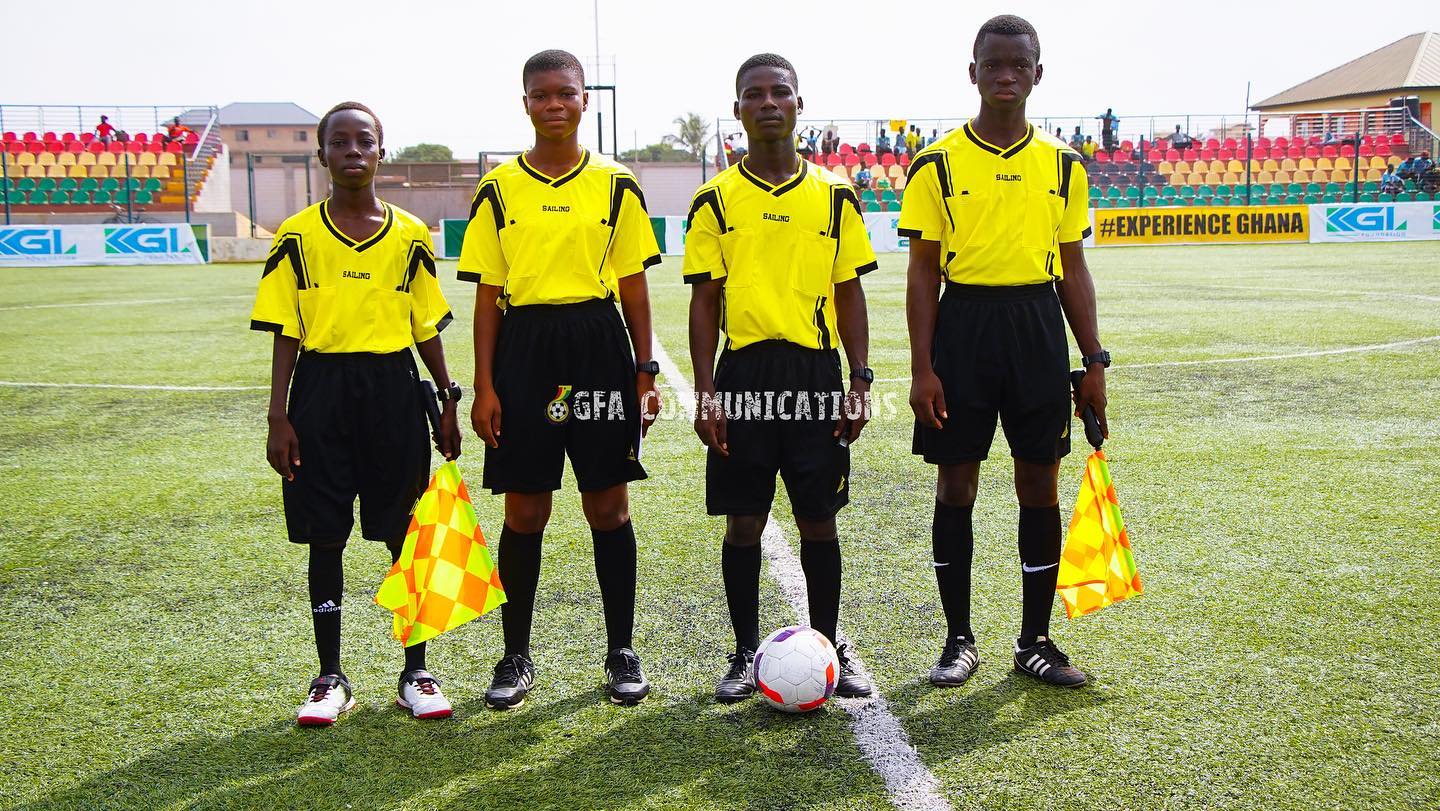 ''With this initiative, we can be rest assured that there is a bright future for refereeing in Ghana'' he added.
For his part, Chairman of the Western Regional Football Association Simon Ehomah is of the view that with the right training and development, the young referees shall grow to become top officials not only in Ghana but across the globe.
''I think the idea is brilliant and we have to continue to train, develop, motivate and encourage them to do their best for the industry'' he said.
''I am sure they have the passion and desire to do wonders given the opportunity'' Chairman Ehomah added.
''This Catch Them Young programme is good for the football industry, especially after the Number 12 expose wiped out most of the experienced referees from the system.
''It's always good to think about the future and plan ahead for which reason; I commend the President of the GFA Kurt Okraku for coming up with this concept said Chairman of the Greater Accra Regional Football Association Samuel Aboabire.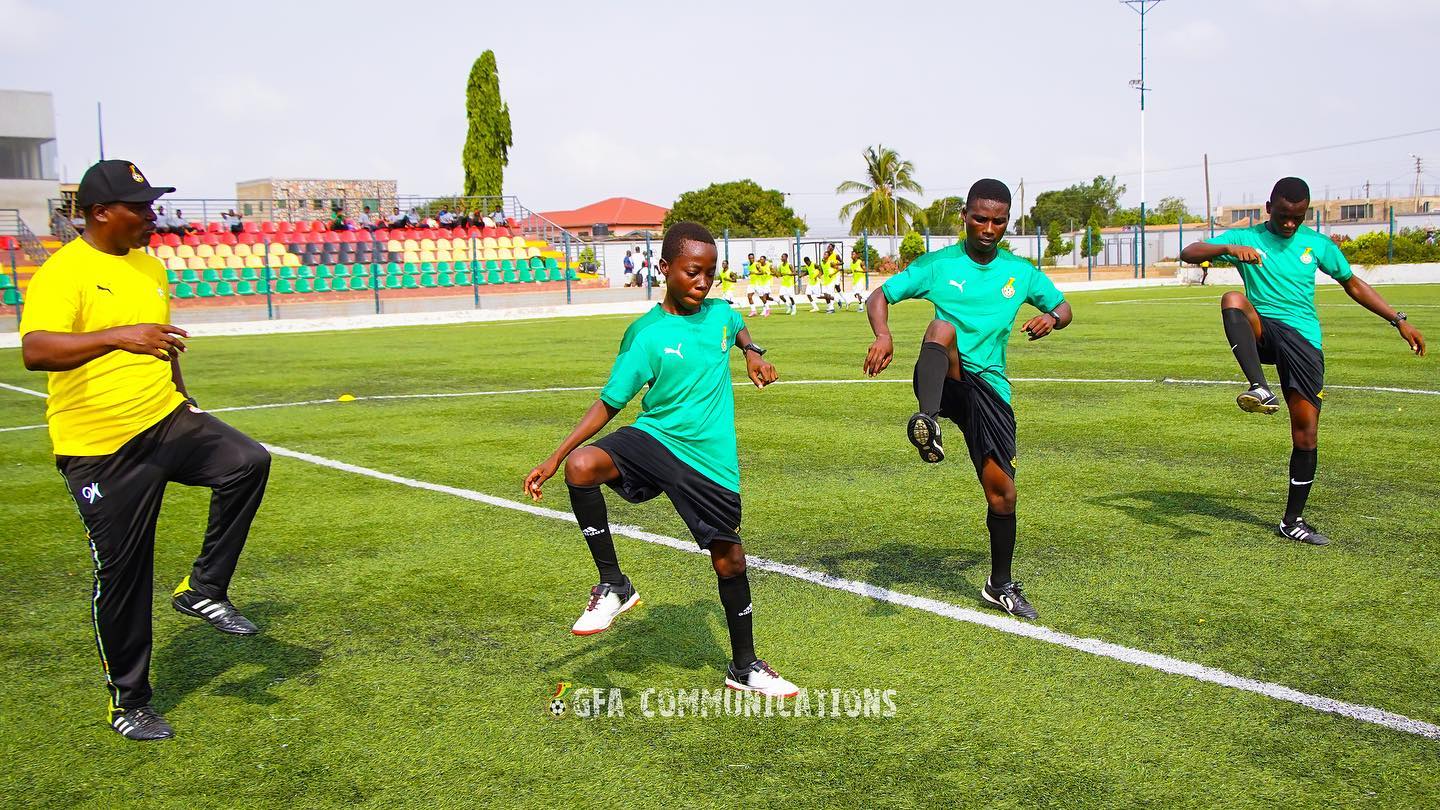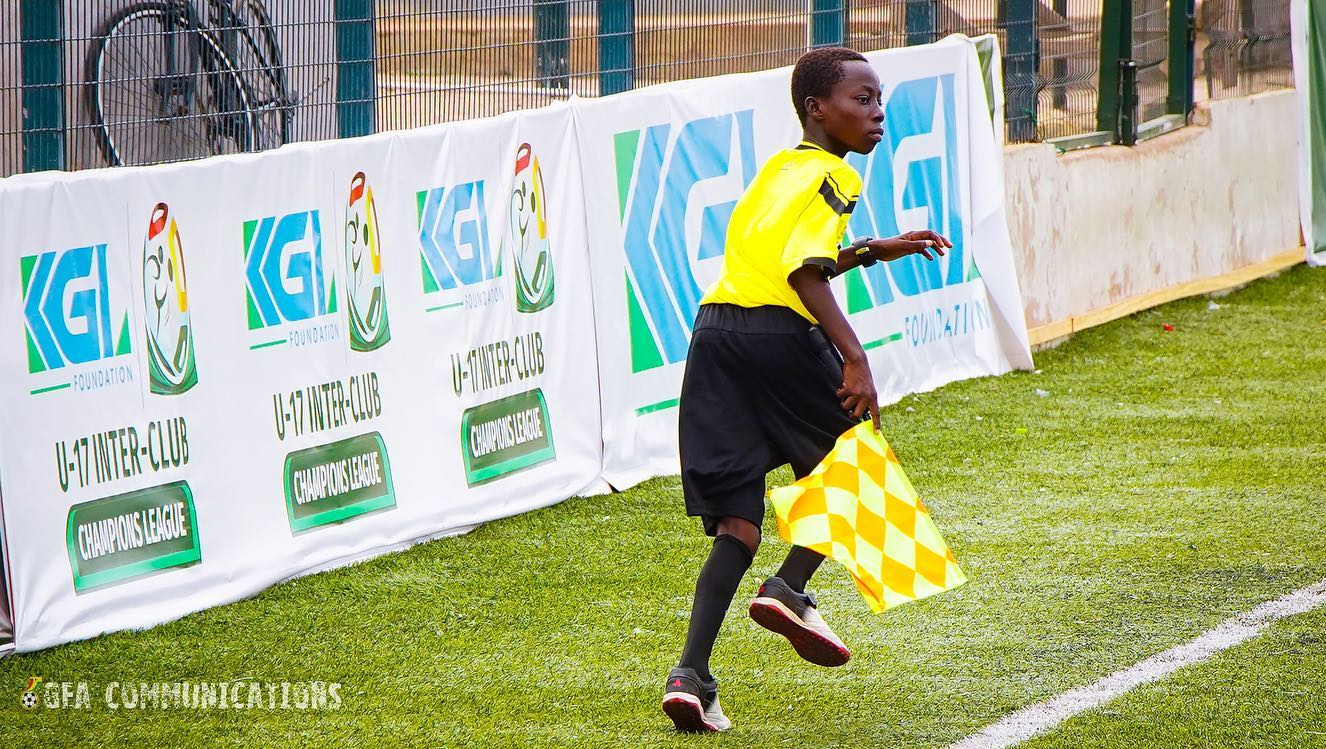 These young referees currently officiate in the Regional competitions such as 2nd and 3rd Division Leagues, the KGL Foundation U-17 Inter Club Champions League, the Women's Super-Cup, and the Division One League Super Cup.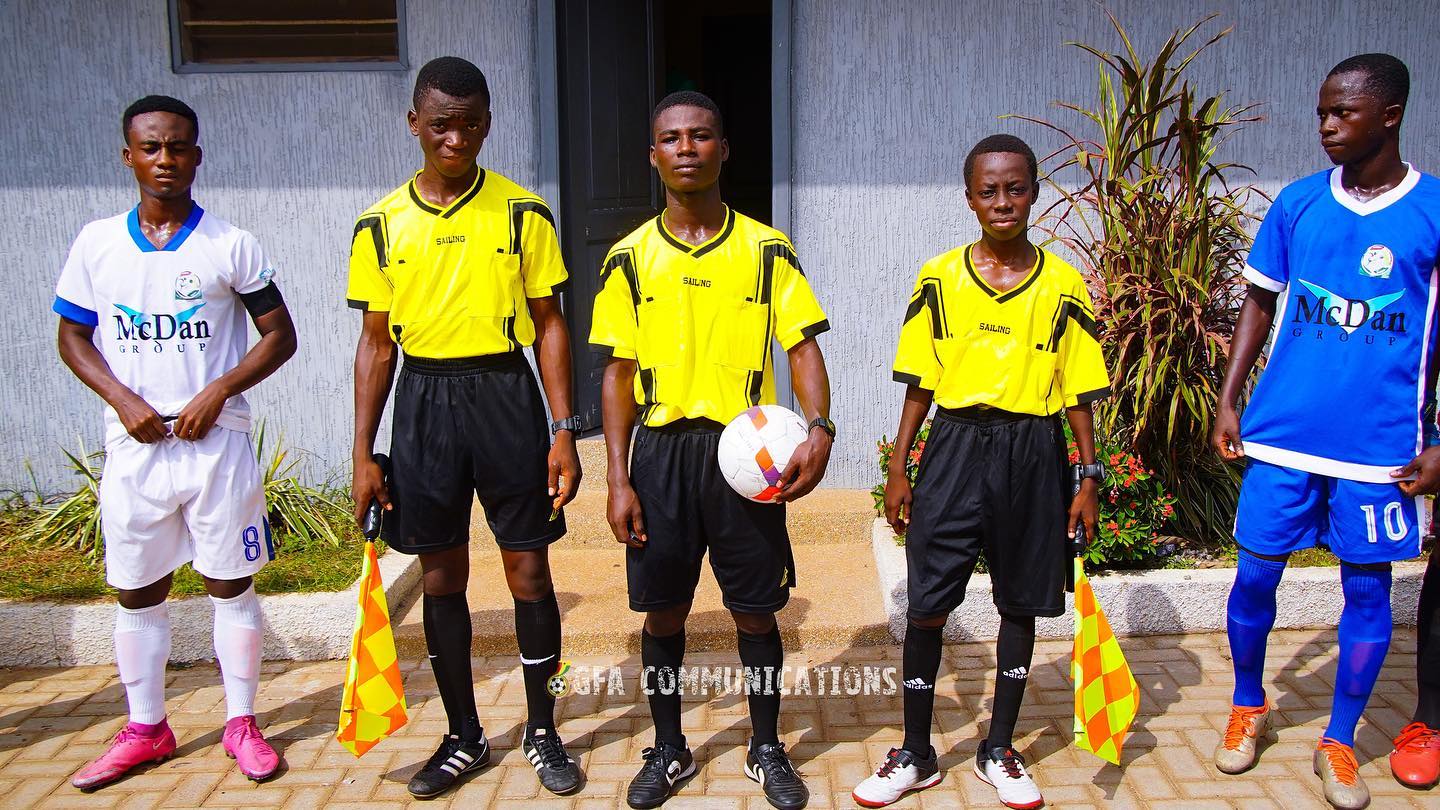 The young lads are in active practice and constantly receive training from the Referees Department of the Ghana Football Association to upgrade their skill.
GFA COMMUNICATIONS