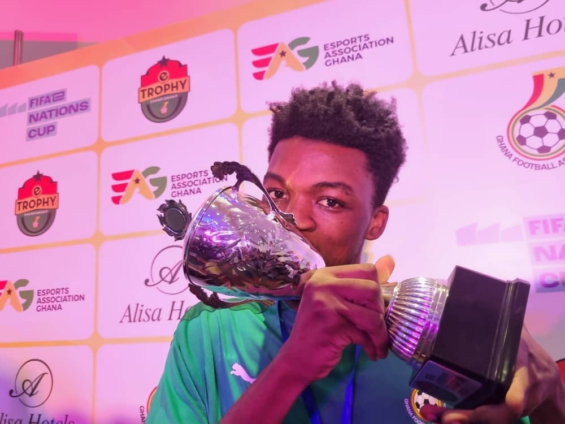 Prince Jonas displayed an outstanding performance to win the inaugural edition of the Ghana Football Association (GFA) eTrophy Championship on Saturday.
He defeated Habibu Sulley also known as Flow Burner Frass to clinch the title at the highly competitive event that was held at the Alisa Hotels in Accra on Saturday, May 14, 2022.
The event that was under the auspices of the Ghana Football Association with support from the esports Association was basically organized to produce top quality players to represent Ghana in the enations Cup in Denmark. subsequent tournaments.
Prince Jonas reached the tournament's final after beating Ashanti region's Frempps in the semi-final while Flow Burner saw off competition from Wondhakid to reach the last two.
With Flow Burner finishing as the first-runner up, he joins Jonas (winner) and Wondhakid (second runner-up) to officially join the national team, the Black Commets for enations Cup.
The Ghana Football Association would continue to join forces with the esports Association of Ghana to organize annual national championships for subsequent international tournaments.
GFA COMMUNICATIONS