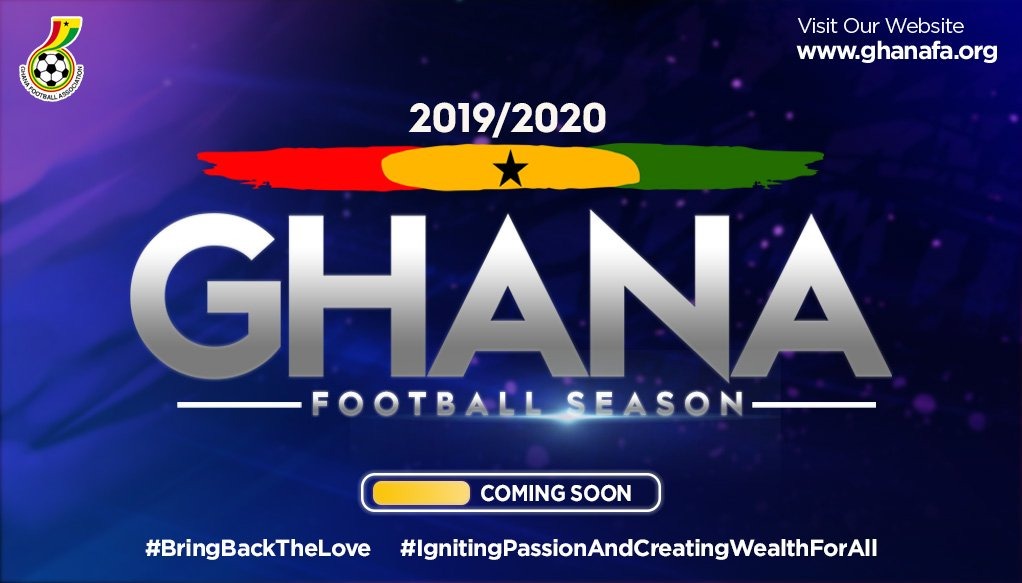 Thursday December 12, 2019.
PRESS RELEASE: GFA TO LAUNCH 2019/2020 FOOTBALL SEASON
The Ghana Football Association (GFA) will formally launch the 2019/2020 football season on Friday 20th December 2019 at the Accra Sports Stadium at 5pm.
This event is taking place within the framework of the Football Association's calendar of events for the 2019/2020 football season,  which kicks off on the weekend of December 27-29, 2019.
Members of the media are respectfully invited to cover the event, which will have the top hierarchy of the GFA, distinguished guests and members of the football fraternity in attendance.
For further details, kindly send your questions  via email to: media@ghanafa.org.
SIGNED: COMMUNICATIONS DEPARTMENT