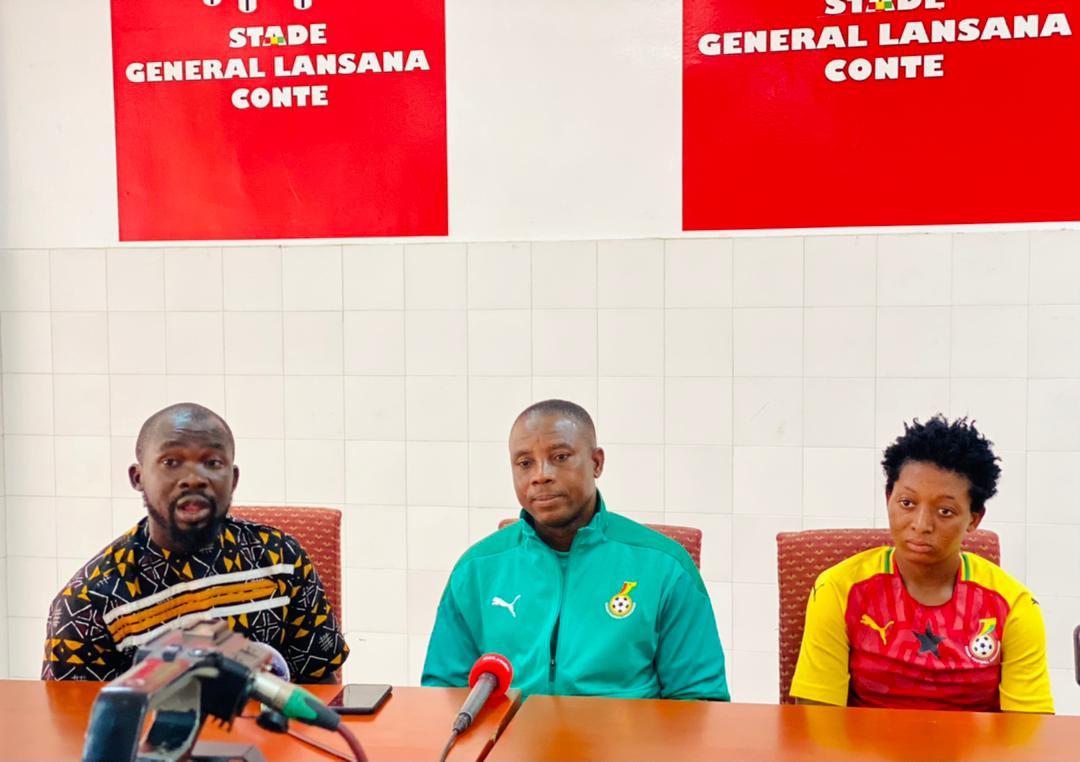 Black Maidens Coach Baba Nuhu says his players are in the right mood and cannot wait to hit the ground running ahead of the FIFA U-17 World Cup India 2022 third round 1st leg qualifier against Guinea.
Ghana are in search of a record 7th consecutive FIFA U-17 Women's World Cup appearance having first played at the tournament in 2008 in New Zealand.
The Black Maidens arrived in Conakry on April 13 and have been preparing fervently for this important hurdle. Head Coach Baba Nuhu has been speaking with GFA Communications on the team's preparedness and how he intends to approach the game.
"We had our last and official training and everyone is ready and fit to play with no injury worries according to reports received from the medical team'' Coach Baba Nuhu said.
''We want to play a very good game, get a respectable score line so that during the return leg, things will be easy and normal for us".
"With our approach to the game, I think we would not go opening up because our opponent played well in their last match and scored couple of goals so we want to approach the game tactically from low to medium and after the first 15 minutes, we will know how to continue the game tactically.
''For the first 10 minutes we will hold them up because they are not a bad side. Scoring as many as 9 goals in two matches tells us that their team is not bad at all."
Meanwhile Ghana captain Georgina Ayisha Aoyem, has also reiterated that even though the encounter could be a tough one, the Maidens will deliver.
"I will say we are even more than ready because we are here to play and win. Even though we know the game will be difficult, I believe in my teammates to deliver" the captain said.
The game will take place at the Stade Général Lansana Conté de Nongo Conakry, Guinea on Saturday, April 16, 2022.
GFA COMMUNICATIONS