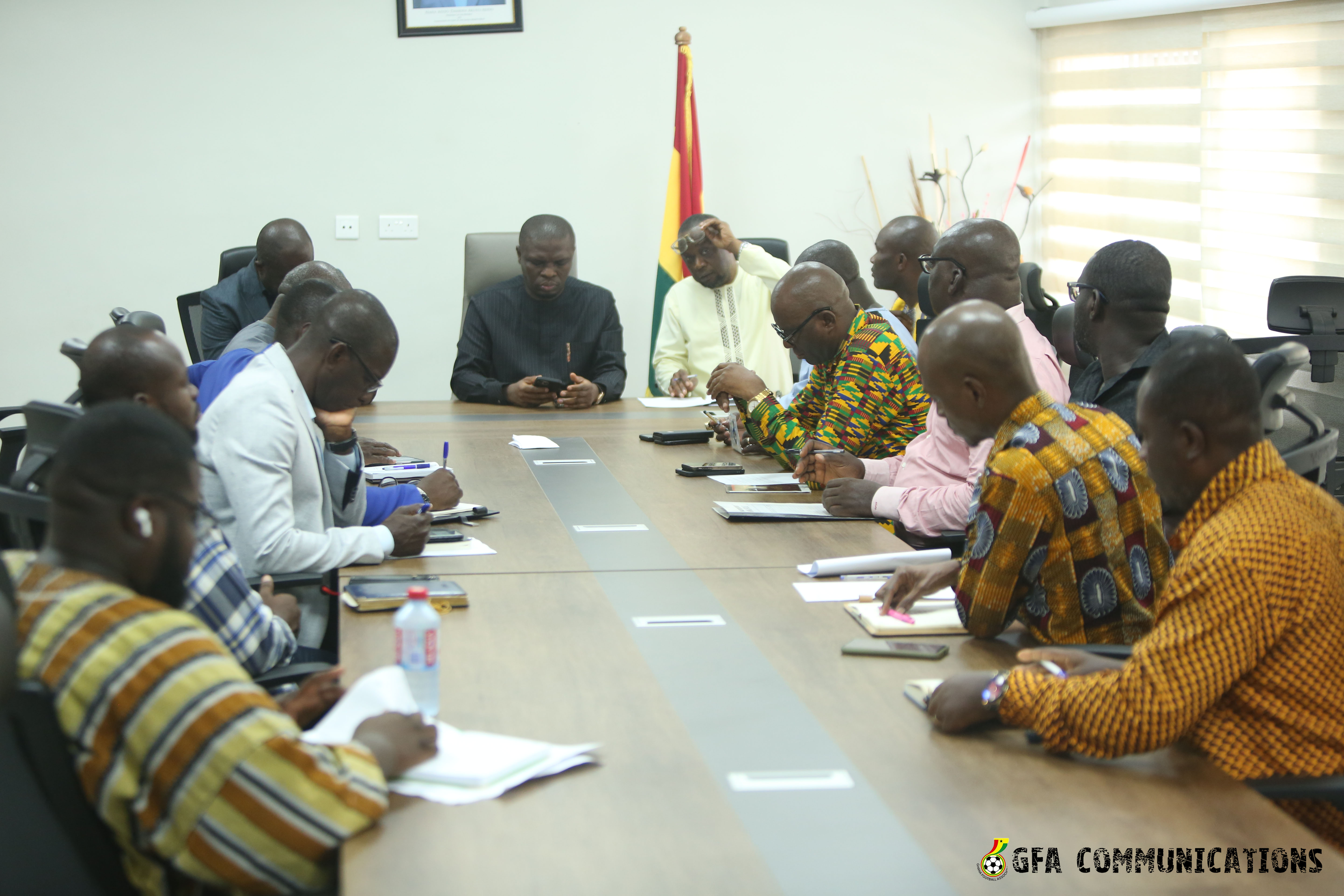 The Minister of Youth and Sports Mustapha Ussif (Hon.) has held positive discussions with the leadership of the Ghana Football Association (GFA) and the National Sports Authority (NSA). Present at the meeting was Chief Director Alhaji Hafiz Adam and staff of the Youth and Sports Ministry.
The meeting which was held at the Ministry Conference Room discussed varied issues that bother on the development of football and management of the four state owned stadia i.e., Accra Sports stadium, Baba Yara Sports stadium (Kumasi), Aliu Mahama Sports stadium (Tamale) and the Cape Coast stadium.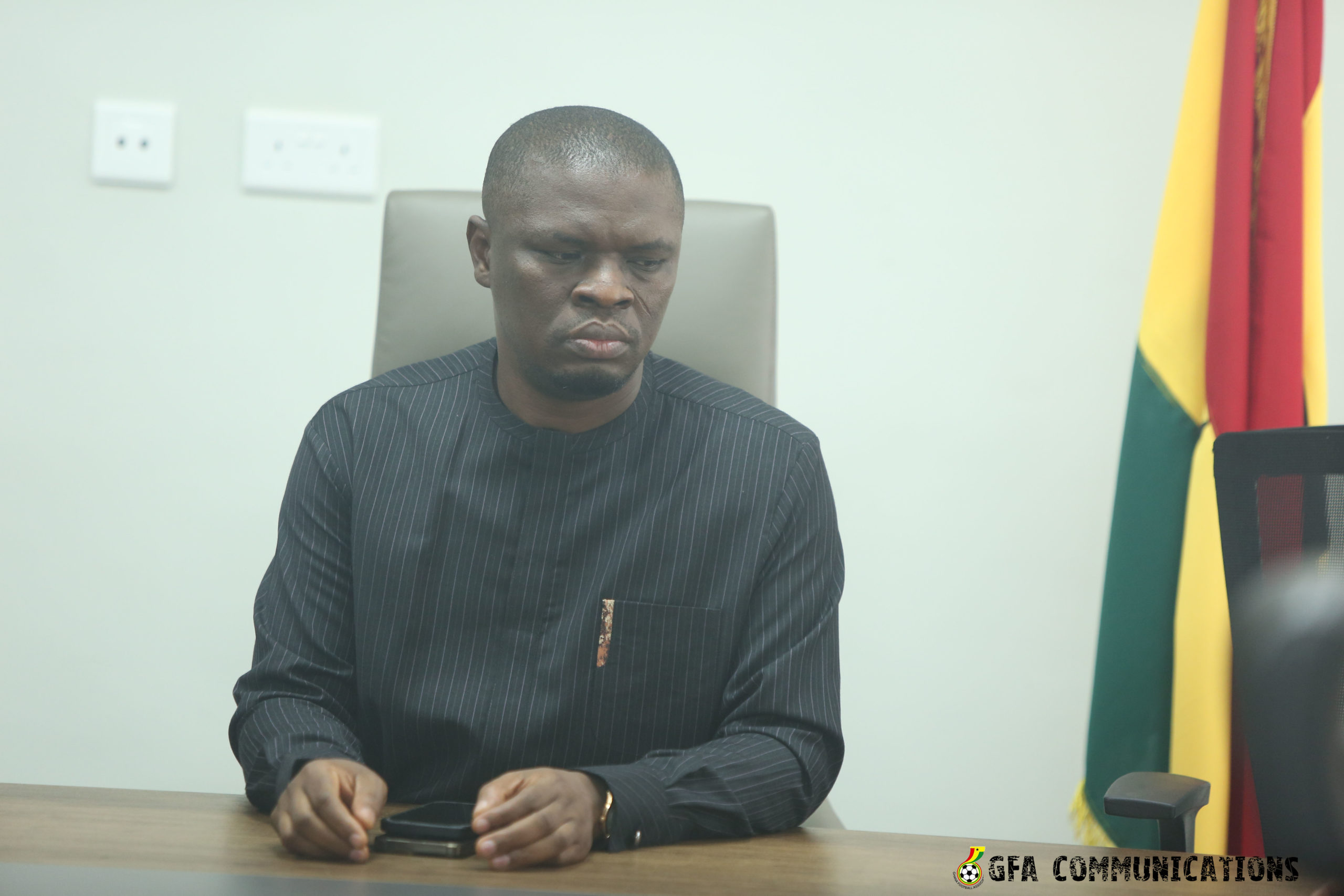 The GFA delegation was led by President Kurt Edwin Simeon-Okraku and General Secretary Prosper Harrison Addo.
Others included Deputy General Secretary, Alex Asante, Club Licensing Manager Julius Ben Emunah and Director of Communications Henry Asante Twum.
Director General Professor Peter Twumasi, Deputy Director General Majeed Bawa and Board Member Nana Yaw Sarkodie Aboagye represented the National Sports Authority.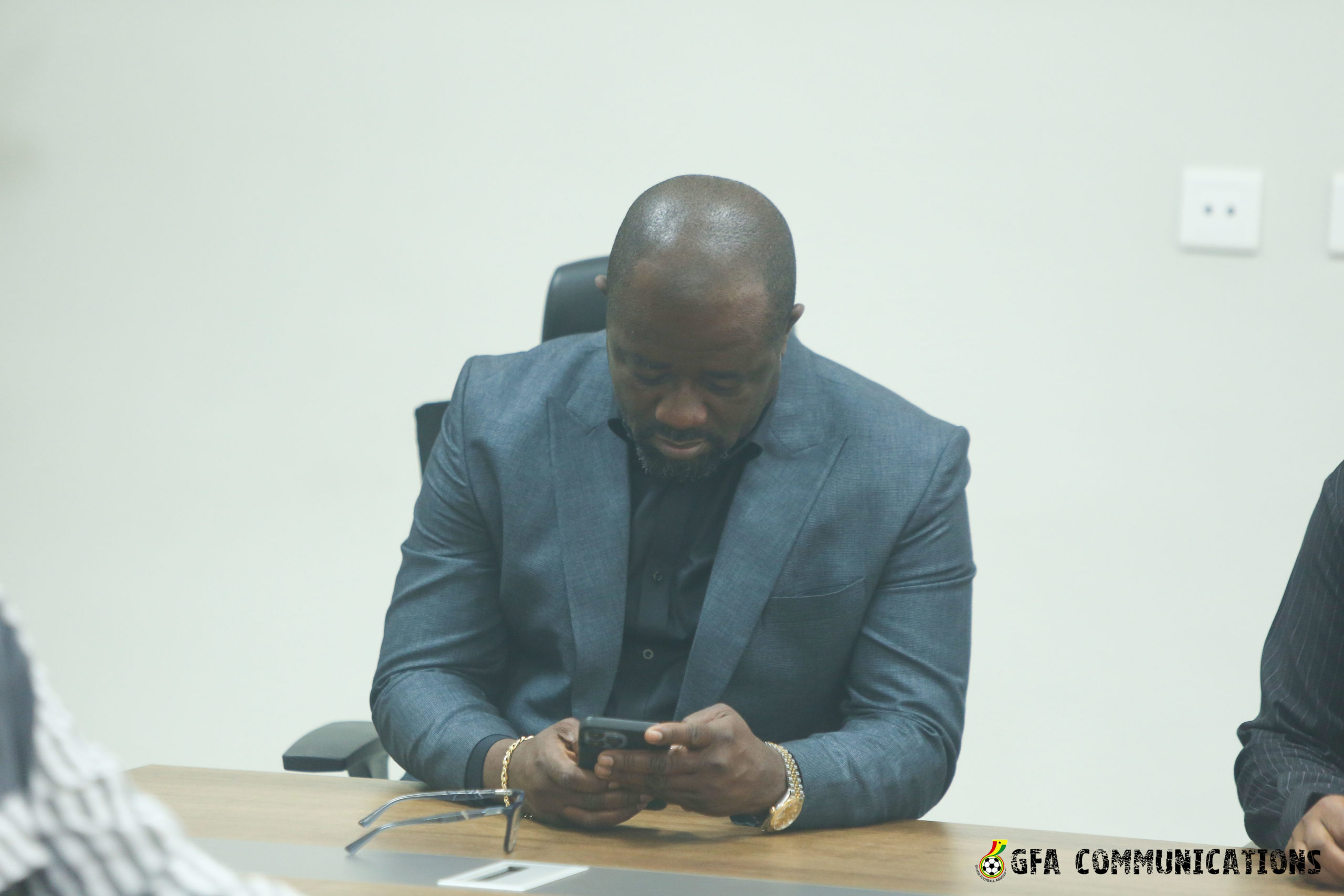 The meeting reviewed national team activities for 2022 and looked into the program of activities for 2023, fixing the various state owned stadia to make them user friendly and getting the Baba Yara Sports stadium ready for the 2023 Africa Cup of Nations qualifier between Ghana and Angola, among others.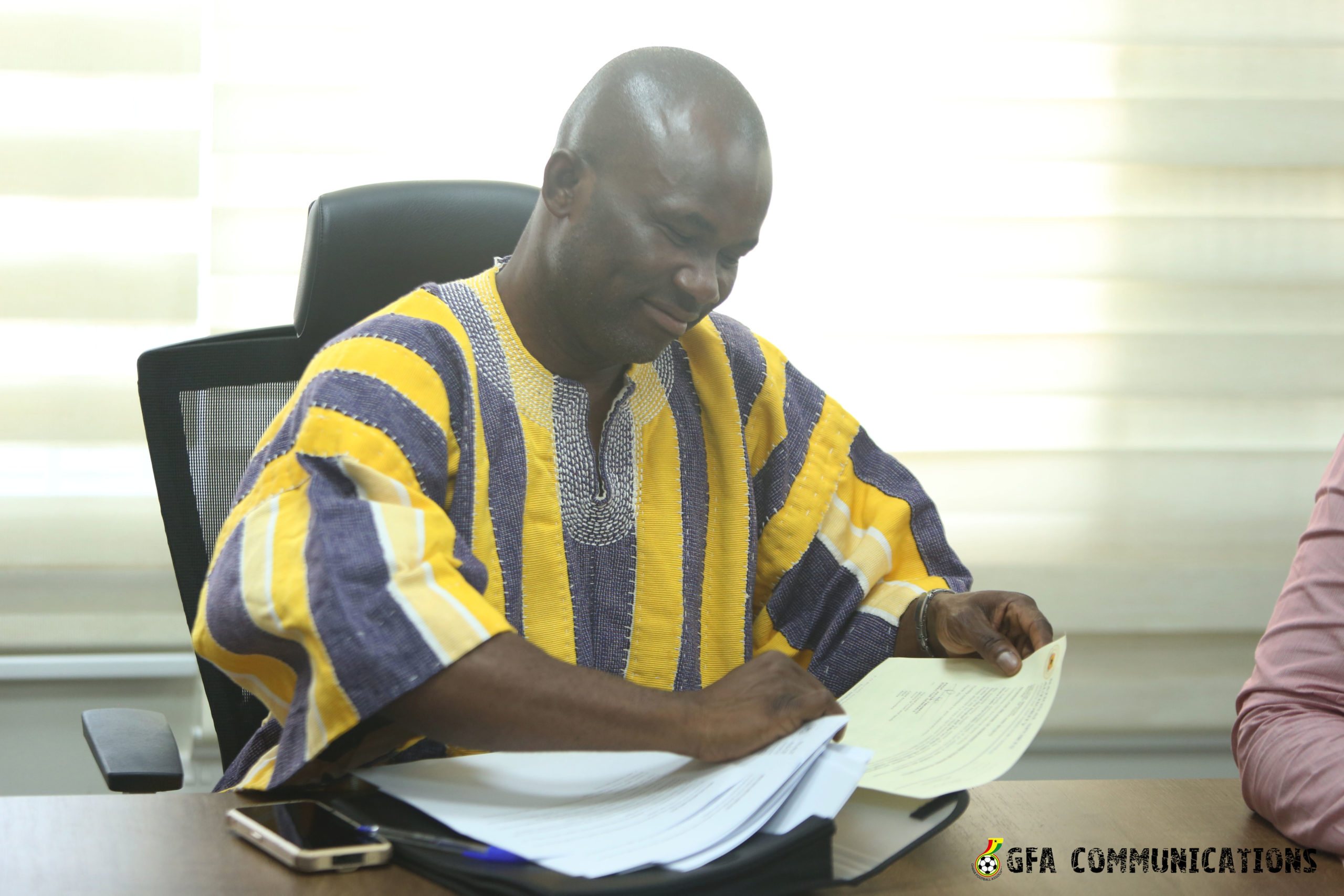 The meeting also discussed the low patronage of League matches and e-ticketing.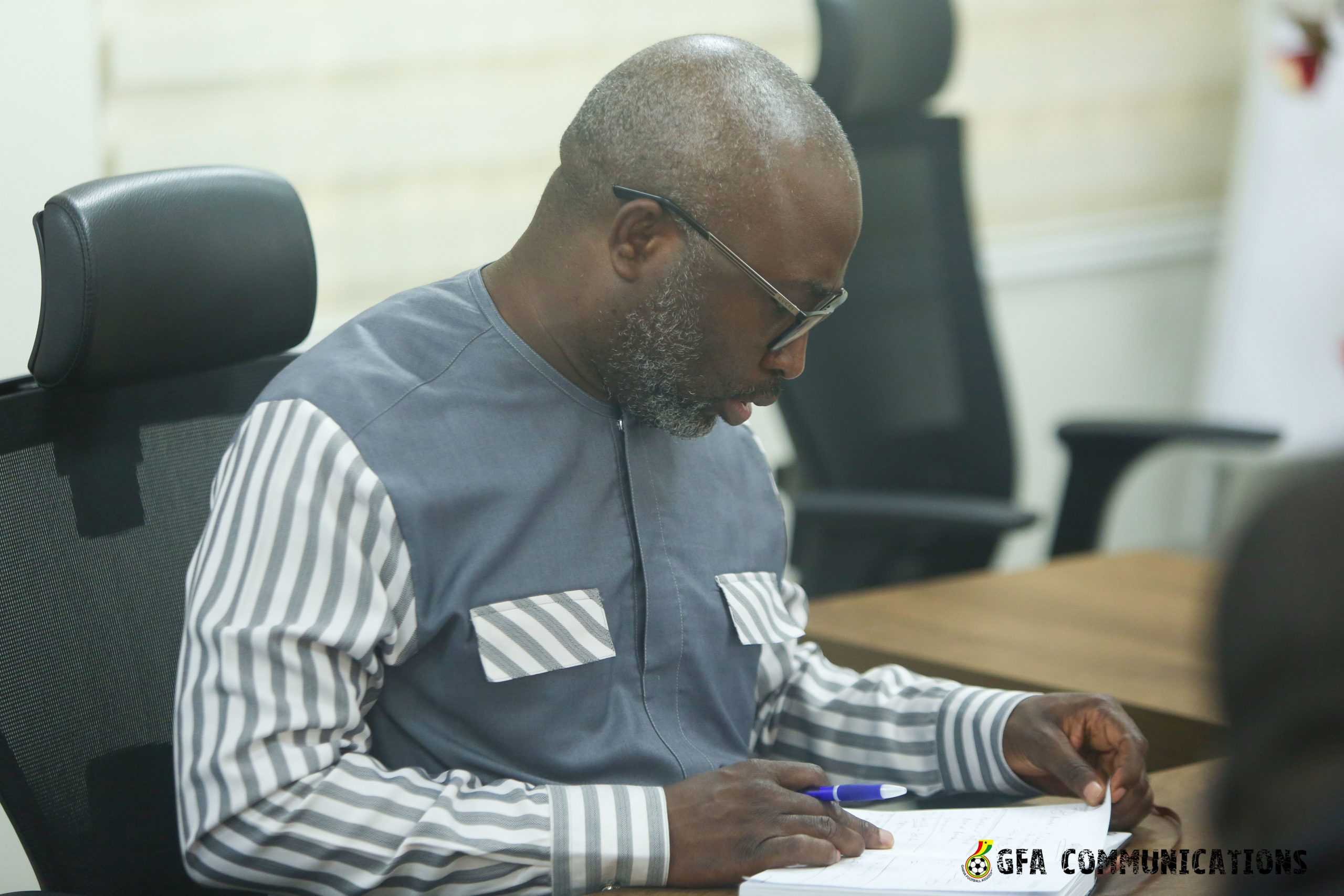 President Simeon-Okraku appealed to the Minister to look into the deployment of the e-ticketing system for domestic matches or possibly run it concurrently with the manual system until such a time that football consumers become used to the digital platform.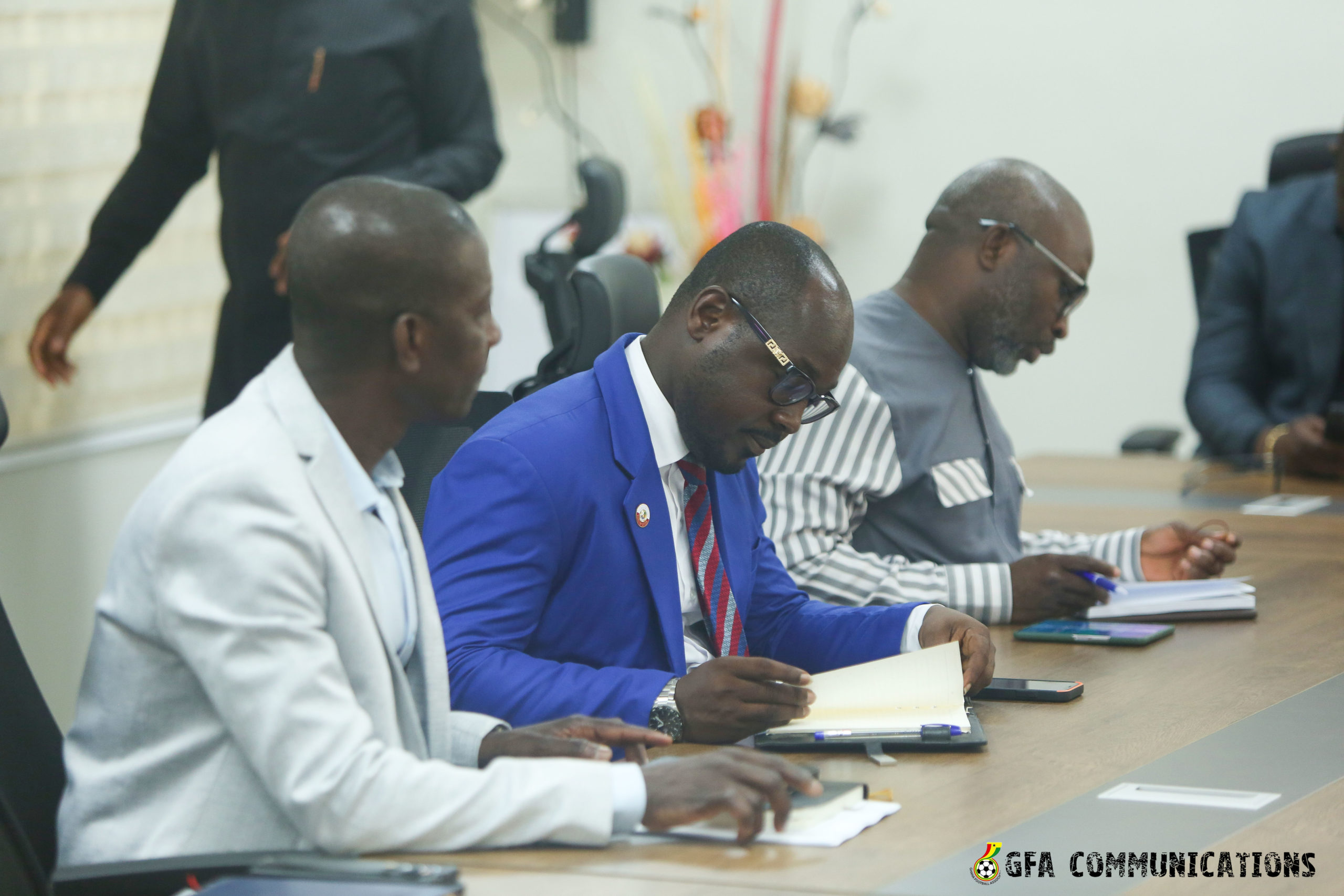 ''Hon. Minister I think we need to look into the deployment of the e-ticketing platform again. I am in full support of the e-ticketing system because I think it's the new way. But we needed to run a lot of education programs the before implementing'' said President Simeon-Okraku.
''I suggest we run aggressive educational campaigns to educate the leadership of the supporters groups, football consumers and the various stakeholders as we gradually face out the manual platform'' he added.
For his part, Youth and Sports Minister Mustapha Ussif (Hon.) assured that government will look into it and make a firm decision on the plea.
''I can assure you that your plea is well noted. I will look into it with the relevant bodies and come back to you in due course but you can be rest assured that it is doable'' Hon. Mustapha Ussif said.
GFA COMMUNICATIONS