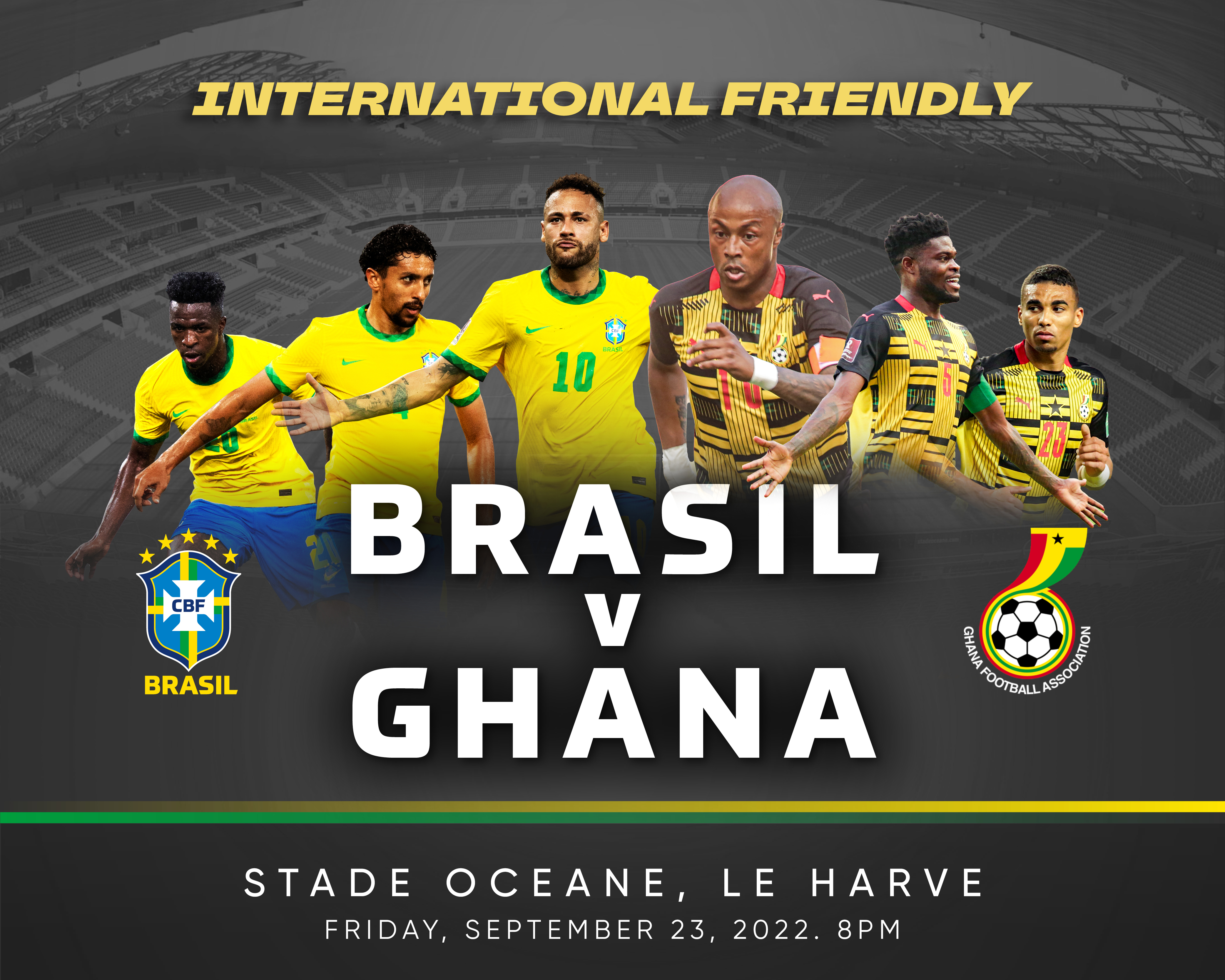 Media practitioners who intend to cover the match between the Black Stars of Ghana and the selacao of Brazil are to click on the link below to register for their accreditation.
https://espaceperso.ujsf.fr/inscription
Successful applicants will receive their Accreditation tags ahead of the International friendly on Friday, September 23, 2022 at Stade Oceane in Le Harve – France at 8pm.
Ghana will later take on Nicaragua on Tuesday, September 27, 2022 in Spain.
GFA COMMUNICATIONS